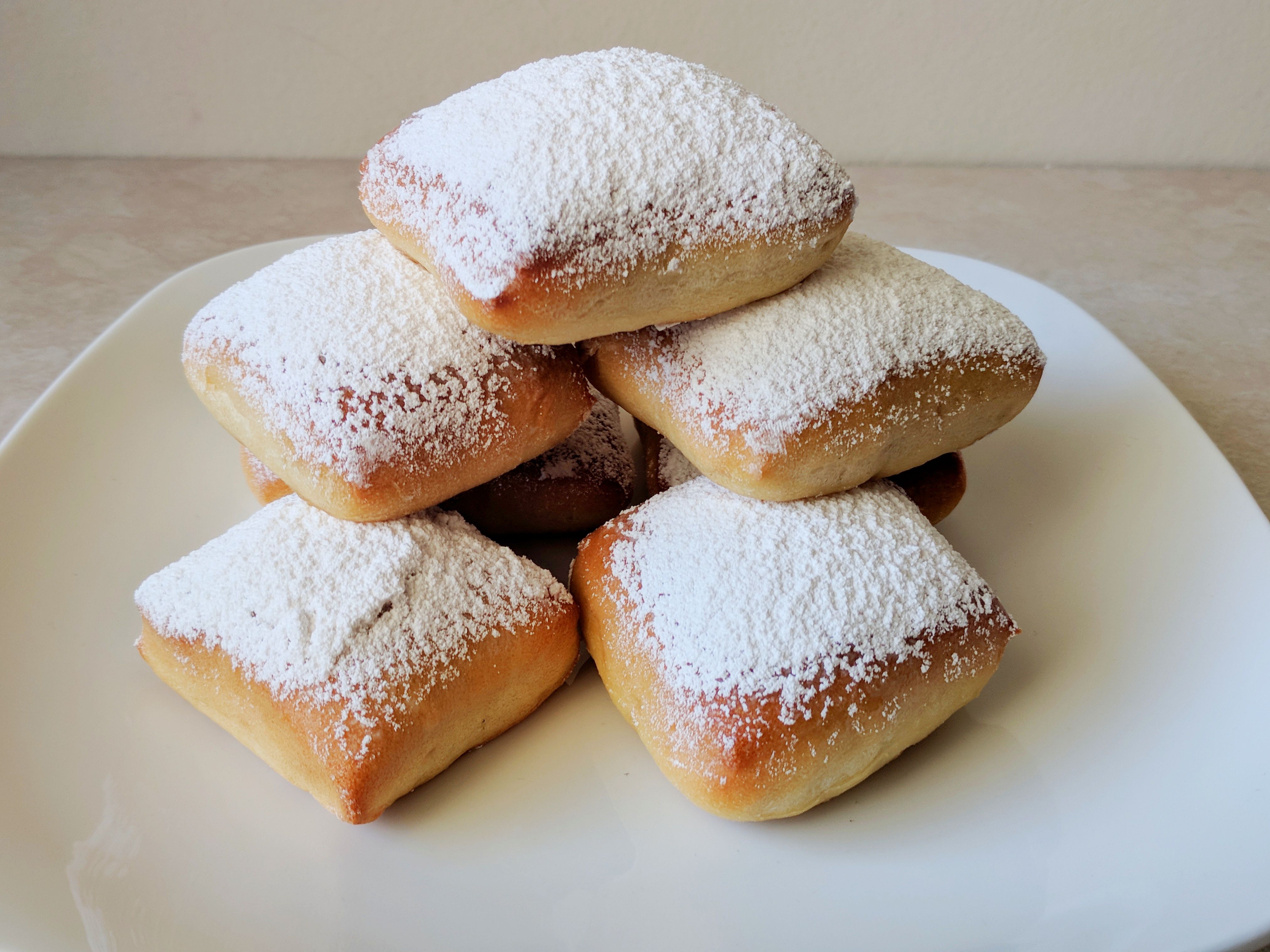 Whenever I would hear someone mention New Orleans one of the first things that comes to my minds is beignets! I always wanted to try them but I didn't know when I would get a chance to visit New Orleans. So instead of waiting to try a beignet I decided to just make my own! For this recipe I'm once again using aquafaba or the liquid from chickpeas, and I'm using one of my favorite spices when it comes to baking cardamon. Unlike a traditional beignet which is fried these beignets are baked, meaning these have fewer calories so you can eat even more hahaha.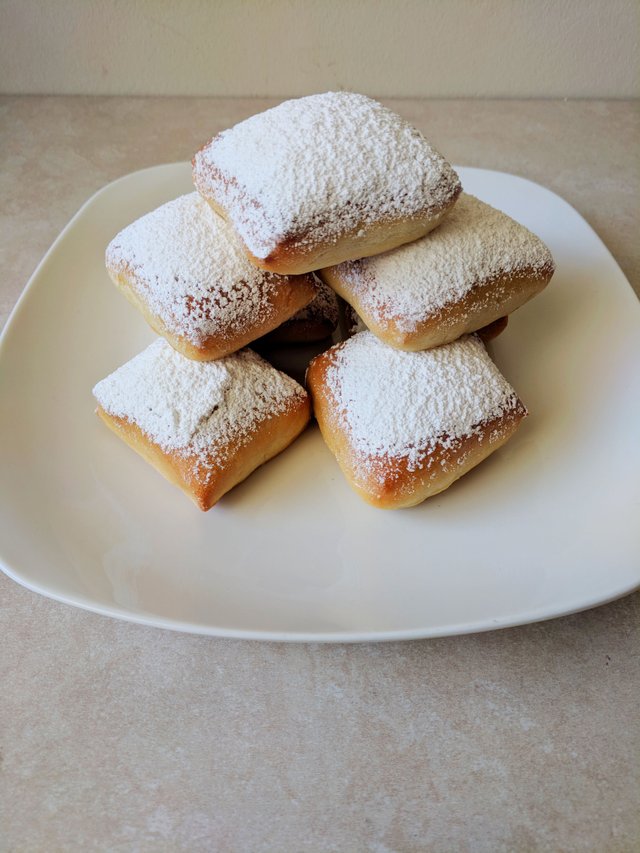 1/4 cup warm water (105 to 115 degrees)
1 package of quick-rising active dry yeast
1/4 cup + 1 teaspoon organic cane sugar
3 cup unbleached all-purpose flour
1/2 teaspoon cardamon
1 1/2 teaspoons baking powder
1/2 teaspoon baking soda
1/2 teaspoon sea salt
4 tablespoons non dairy butter
3/4 cup non dairy milk
1 tablespoon apple cider vinegar
1/2 cup aquafaba
1/4 cup organic powdered sugar
Place the non dairy milk and apple cider vinegar in a small bowl. Stir and let set for ten minutes. In another bowl add the warm water, yeast and 1 teaspoon of organic cane sugar. Stir and let stand for 5 minutes.
In a large bowl stir together the flour, baking powder, baking soda, sea salt, cardamon and remaining sugar until combined. Add the butter to the flour mixture and using a fork cut in the butter until the mixture resembles fine crumbs.
Stir together the milk mixture and aquafaba into the yeast mixture until blended. Make a well in the flour mixture and pour in the yeast mixture, mix until combined and soft dough forms. On a lightly floured surface knead dough until it becomes smooth, cover with plastic wrap or with a towel and let stand for a hour.
Preheat oven to 375 degrees and line a baking sheet with parchment paper. Transfer dough to a floured surface and roll dough as best you can into a square or rectangle about half an inch thick. Cut dough into squares and place on the baking sheet and bake for 10 to 12 minutes or until golden brown.
While the beignets are hot dust with the powdered sugar and dig in!