4 years ago, during a trip to Lang Son.

I was tasting very special cake. Its name is the cake "wormwood". It is a drug but become creative breakfast dishes for people in Lang Son. Wormwood cakes are usually made during Tet, it is usually sold in the markets for 0.1 dollars.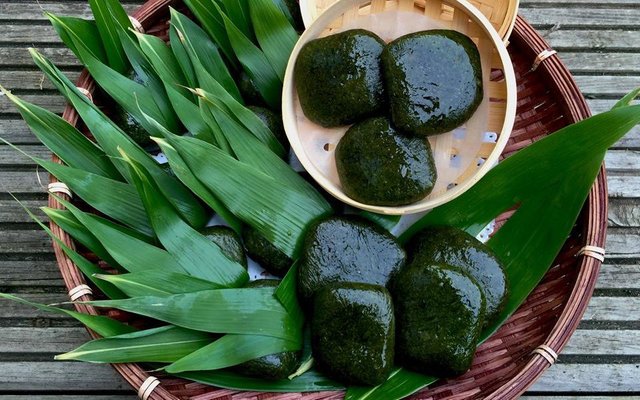 When enjoying this cake, I was very surprised by the taste of it. Sweet, aromatic, supple and taste of wormwood leaf.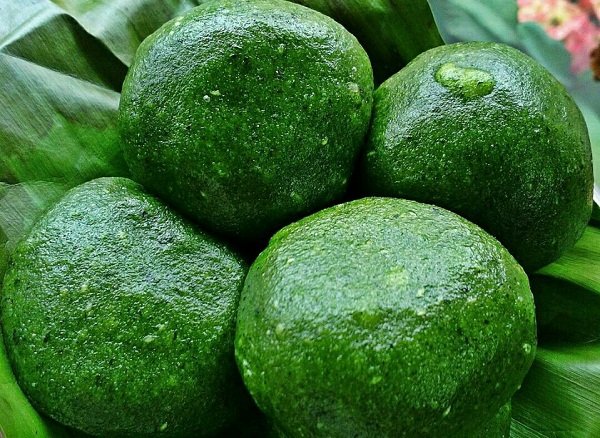 Taste makes the attractiveness of wormwood leaf cake is cooked in water mixed with ash and rice. Crusts very supple, aromatic and black sesame filling is combined with sugar candy.
The main material for making cakes is wormwood leaf. Wormwood leaves have aromatic and especially less bitter
It is a specialty cake of the Tay ethnic group, it is a medicine. The essence of wormwood is a valuable medicinal plants bitter, spicy, warm effect physical conditioning, hemostatic, anti-headache, sick, really very good for health. So also brings healthy effects.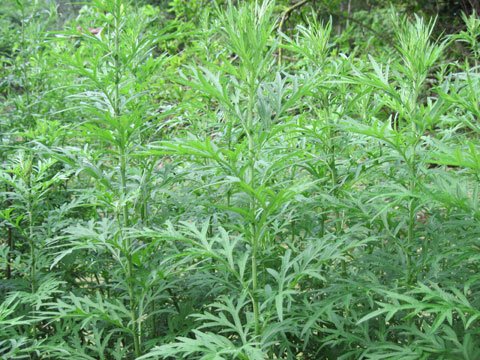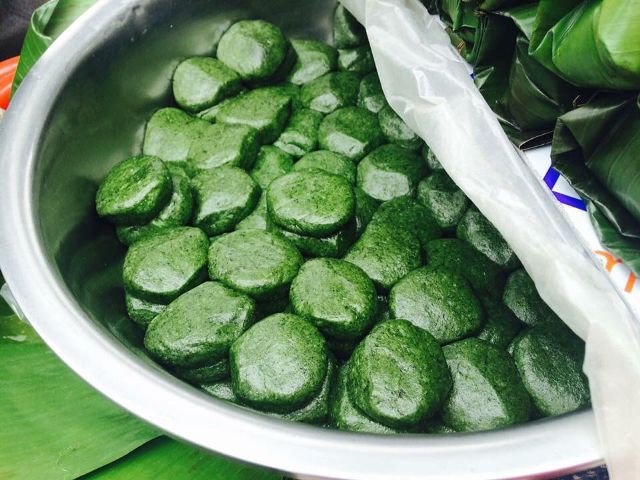 Are you curious with how its processing? haha . I will tell you the secret recipe of it ...in a post later :)))
According to Tay people living in Lang Son, who did not know her daughter baking wormwood is not considered a girl Tay. Therefore, the cake was become a traditional dish and is an indispensable dish during the holidays of the Tay people.