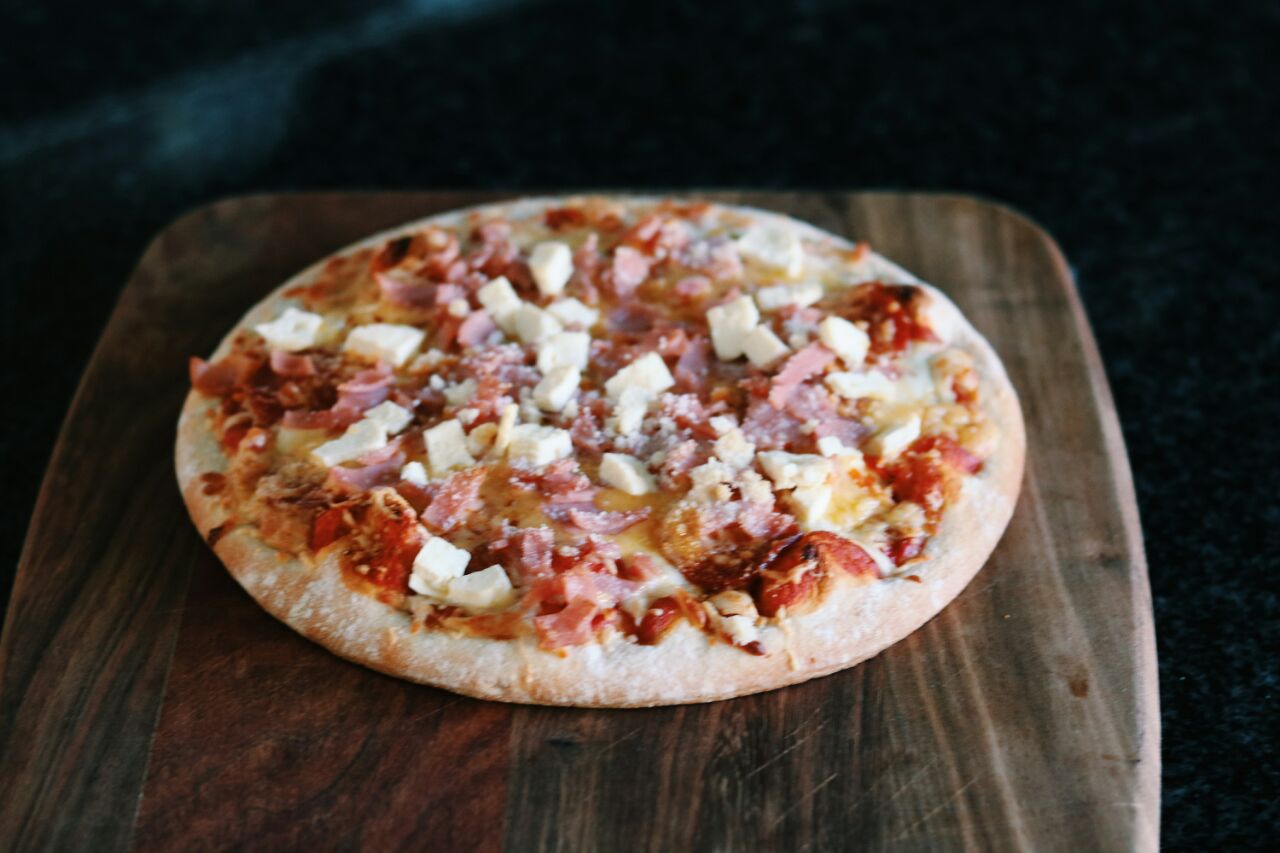 This pizza recipe is for you guys who want a Friday night pizza, that still tastes amazing, but doesn't have to spend too much on takeouts. Or if you get home starved and don't want to wait an hour for your pizza to arrive. This can also be a healthy pizza if you want it to be. (I'll put the healthier substitutes in the recipe list before for those of you that don't want all the calories from takeout pizza.) This recipe is gluten free for those of you who are restricted to that, but the rest can use a regular gluten base if they wish.
What you'll need:
Gluten free store-bought base (Preferably a white rice and corn starch based one)
1 can of tomato paste
2 cups of mozzarella cheese (Alternatively low fat or fat free)
1/2 tsp of basil
1/2 tsp of salt
2 sliced of ham/gammon
Feta cheese (Alternatively fat free feta or pineapple to make Hawaiian)
This serves 1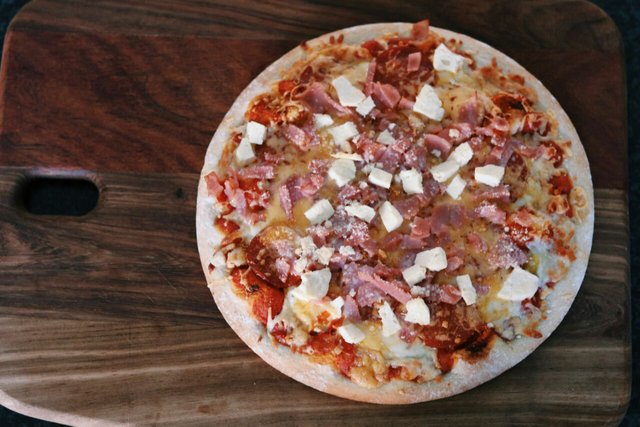 So I don't know if it's cheating to use a pre-bought base, buuuut this is lazy kitchen so I feel as if it is appropriate. It's easy and quick and suitable for lazy chefs. Such as myself. 😉 So start off with mixing the tomato paste with the basil and the salt. Then spread it on the base until the inside of the crust is evenly distributed. After that, generously add on your cheese and finally add on the ham and feta for extra flavour. Put this in the oven at 200 degree Celsius for 15-25 minutes, until it is crispy and brown, and finally you can take it out and serve it. It's crazy easy!
As you can see my ingredients vary in different options. The main recipe (The one of how I made it) is there, but alternative options are provided, because everyone has their different preferences. Everyone has their different dieting needs, health issues, allergies and so on. Food is a complex thing that can tend to everyone's needs even though everyone has different needs. So you don't have to feel limited here. 😌 Enjoy your Friday night everyone! 💕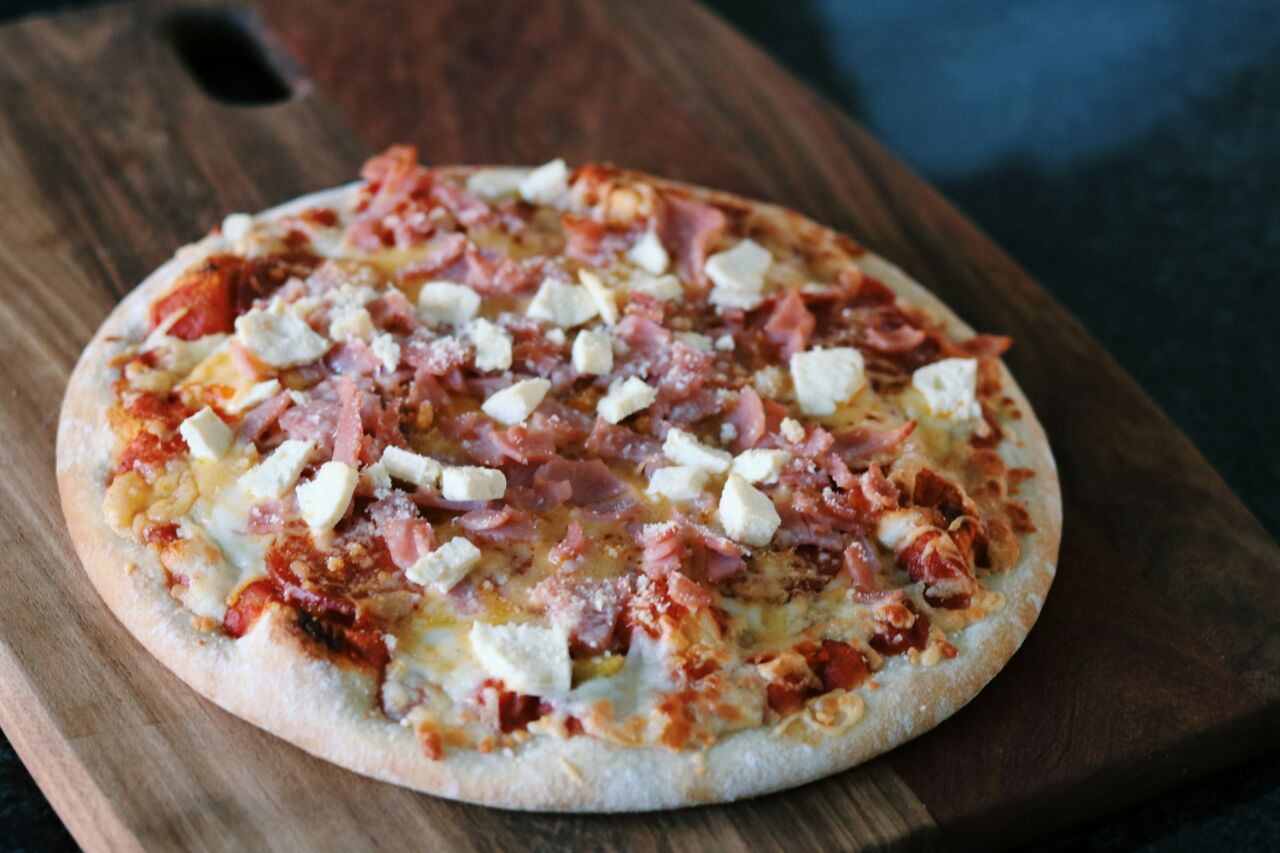 I hope you enjoyed another Lazy Kitchen🍳 post. I hope I see you in the next one. 😌
Other recipes include:
Easy, Delicious Homemade Chicken Kebabs
12 Minute Chinese Noodles and Steak
The Best Nacho Recipe
Coconut Cream Mushroom Sauce
Sweet Potato Burritos
Best Bacon and Cheese Pasta
5 Ingredient crunchies
Quick Chicken Schnitzel and Caulimash
2 Minute Reeses Oatmeal
Simple Wrap That Will Blow Your Mind
One Ingredient Gluten Free Tortilla Wrap
Easy Baked Carrot Cake
5 Minute Beef Tacos
Savoury Egg Breakfast
Best Chocolate Peanut Butter Smoothie
Chicken Quesadilla
Rocky Road Waffles
Quick Delicious Burgers and Sweet Potato Fries
Easy Butter Chicken Curry
5 Minute Tacos
Healthy Lasagna
And so on..
All my recipes are gluten free because I can't consume gluten for medical reasons, but you can always substitute if you wish and the recipes will still taste amazing. 😌


CHECK OUT MY LAST POST✋: https://steemit.com/food/@themessup/lazy-kitchen-easy-delicious-homemade-chicken-kebabs
And if you like my work, be sure to click here to follow me and together lets build a bigger bond on steemit. ✊
I ALSO UPVOTE GOOD COMMENTS ❤