This is another one of those more general suggestion, rather than strict recipe, type things.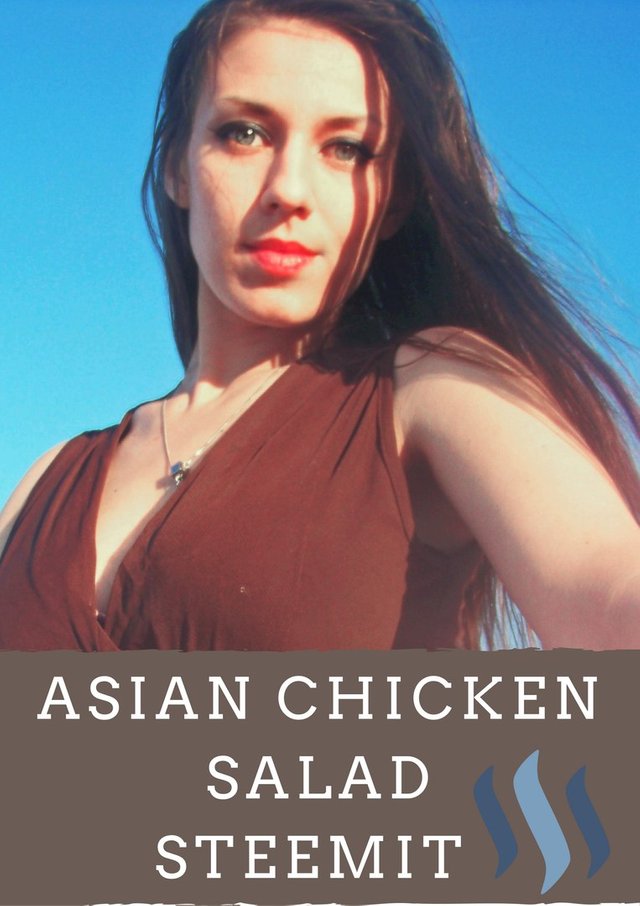 I really like it this way, but there are plenty of ways to modify if you hate cilantro, are allergic to nuts, are vegetarian, etc.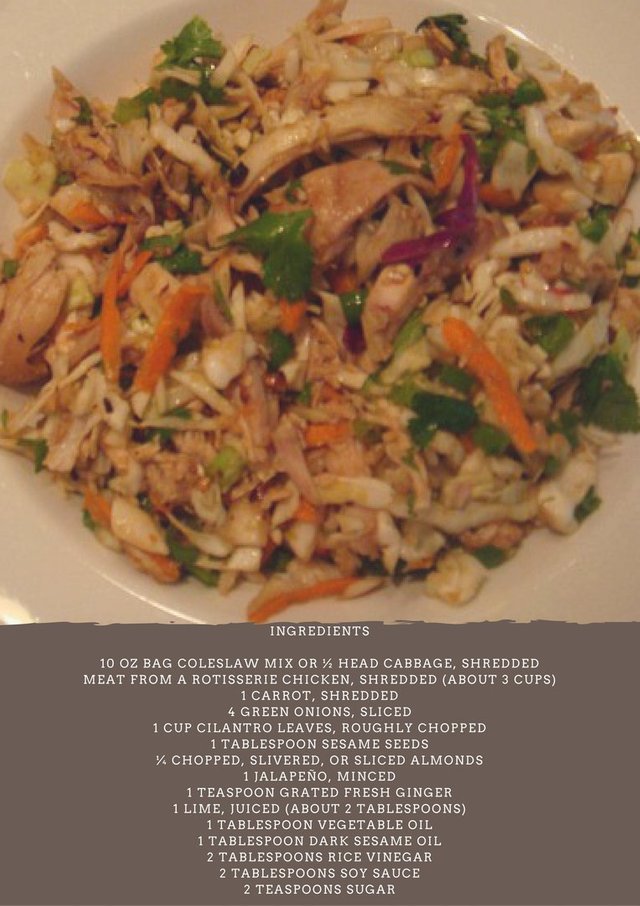 But I love this as a satisfying and substantial lunch salad that actually keeps in the fridge for a few days. It is a perfect take-to-work meal.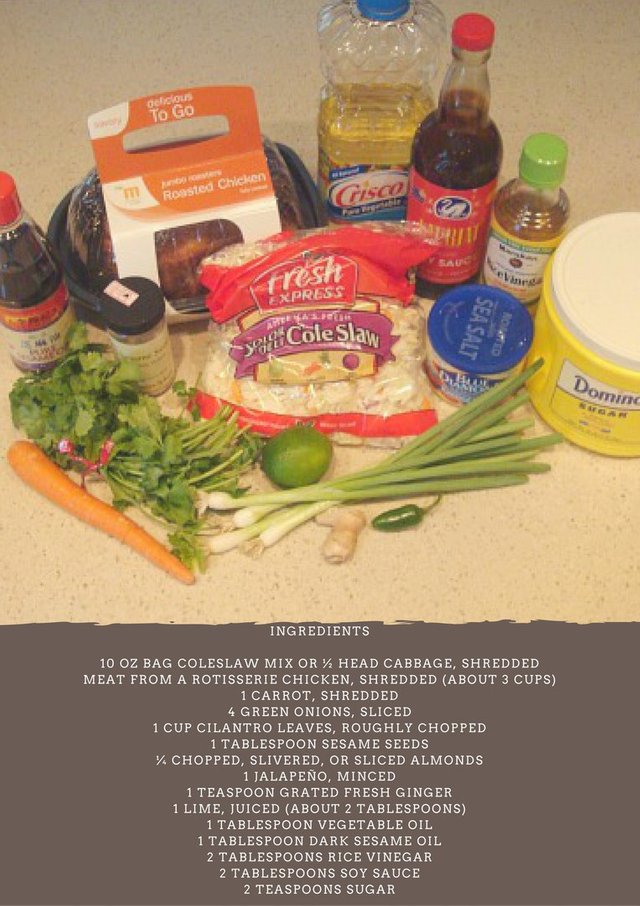 One of my favorite uses for a pre-cooked chicken
Every once in a while, roasted or rotisserie chickens are really cheap in the grocery store. You can also find them marked down once they are nearing the end of their lives under the heat lamp. Of course, you can eat it as is with a side or two, but there are so many other possibilities. Also, don't forget to save the carcass to make stock! And if you want to make this and don't have a cheap chicken, you can always use leftover chicken (the roaster birds you cook yourself are so much bigger than rotisserie chickens, so half of one of those would be plenty for this recipe) or grill/broil/pan fry some chicken breast to use in its place. For the salad, you'll need a bag of coleslaw mix or a half head of cabbage. Then get a carrot, 4 green onions, and a cup of cilantro leaves. For the dressing, grab a jalapeño (and I encourage you to use one larger than I have pictured my garden was not cooperating), grated fresh ginger, a lime, vegetable oil, sesame oil, soy sauce, rice vinegar, and sugar. Finally, get some almonds and sesame seeds to add a bit of crunch that doesn't involve smashing a bag of ramen noodles (as tasty as that may sound). Everything here is pretty cheap other than the sesame oil and seeds and the almonds. But if you like sesame oil, you should have it in the house since you need so little to get a lot of flavor. Same goes with the seeds. And I highly suggest stocking up on almonds when they are cheap because you can use them for all sorts of dishes and they are a great snack. And if you don't have almonds, use peanuts, ome other nut, or no nuts. Like I said, this one is whatever you want it to be.
We're basically mixing this all together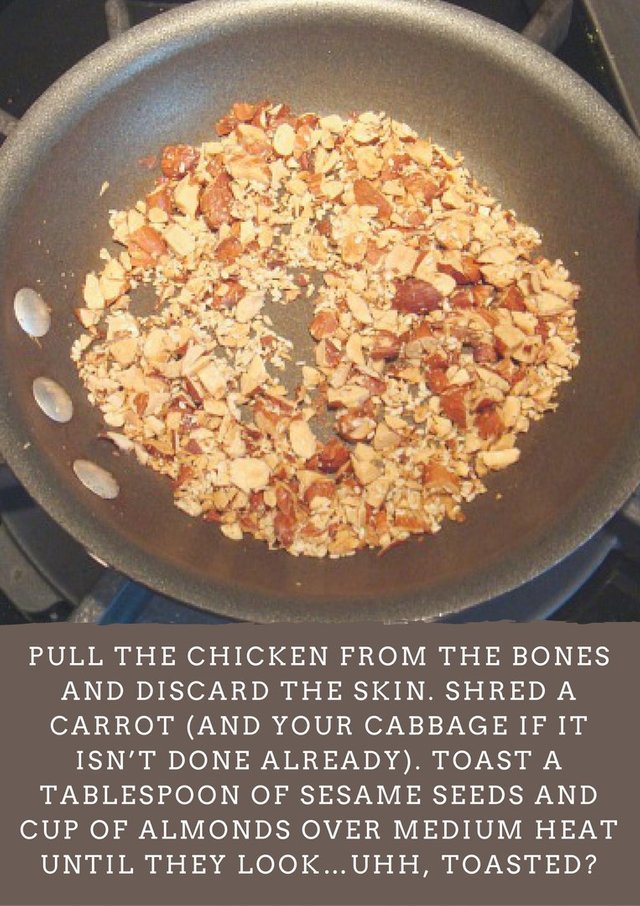 Almonds can be silvered, sliced, chopped, whatever. Someone ate all of my unsalted almonds, so I had to rinse the salt from a can of salty ones for this.