When You're On A Budget You Make Your Own TOMATOE SAUCE
Just when you think Janu-worry is over then you are hit with February that comes with its own financial strains. Yup, we're still recuperating from the holiday season. But not to worry, we've created our budget and we are happily working within its constraints. For instance, one of the strict rules is absolutely NO TAKEAWAYS this month. This means that fast-food and pizza from our favourite vendor is off-limits. 
But it's OK, we've got this!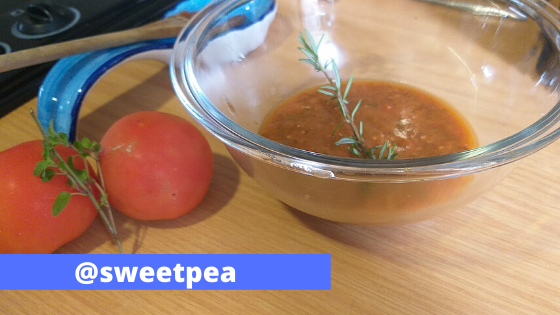 Last night when the craving for pizza set in, we took matters into our own hands and we decided to "DIY it". WE MADE OUR OWN PIZZAS!
And let me tell you, the result was DELICIOUS! But I think my homemade tomato sauce gets the credit for this. 
Since our topping options were limited (we had cheese, sliced sausages, and avo as toppings only), I thought that I would focus on the tomato sauce base to give our meal a restaurant-quality flavour. 
First, I made sure we had enough tomatoes to work with, which we did. Then I went into our garden to pick some fresh rosemary and oregano. 
Here's a complete list of the ingredients I used:
4 medium-sized tomatoes
A sprig of rosemary
A sprig of oregano
Tablespoon of sugar
A cup of water
Salt to taste
Make your own tantalizing tomato sauce by following these steps:
Wash your tomatoes and then dice them (I like to keep the skin on because it's healthy for you)
Strip your herbs from their twigs
Add the tomatoes and herbs to a saucepan and add a cup of water
Bring your ingredients a biol and then lower the temperature so that they can simmer
Add your sugar and salt and stir in
When the tomatoes are soft, remove them from the heat, allowing them to stand for 5 minutes
Puree your tomatoes and herbs together
I like to put my pureed mixture back onto the stove so that I can remove excess water. This way I am left with a pasty sauce that's perfect for pizza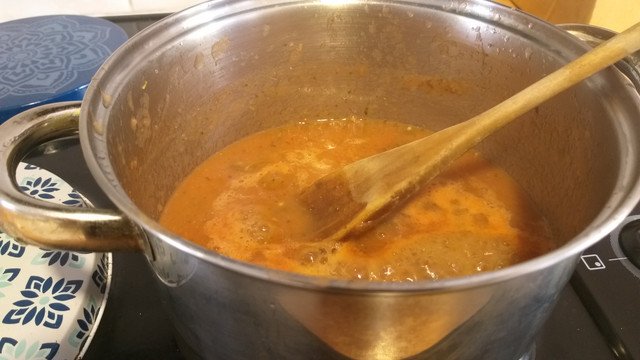 I made my sauce in the morning and then refrigerated it for use in the evening. 
HERE'S WHAT OUR PIZZA LOOKED LIKE - YUM!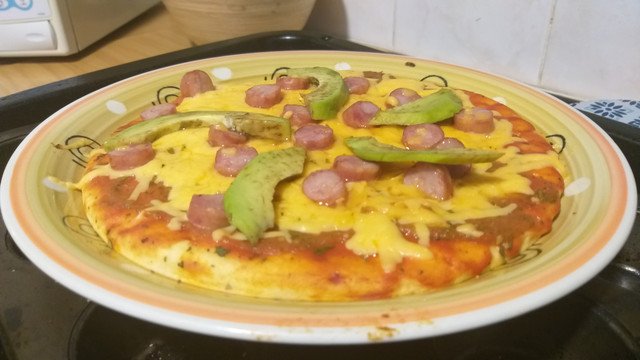 Tonight I will be making the same sauce but for a kiddie's pasta - so, stay tuned!