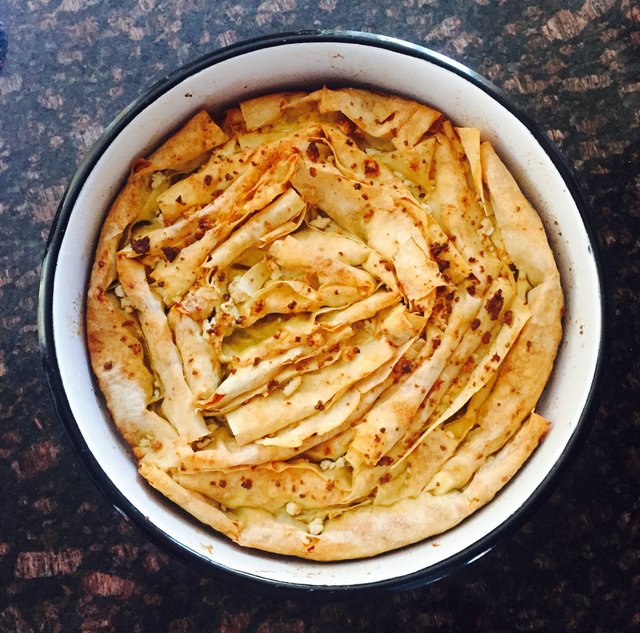 Usually I start my day with only fruits or coffee, but this morning I woke up with the idea of BANITSA in my mind. Banitsa is a traditional Bulgarian food in the biurek family and has many variations of the filling . Salty ones could be made with spinach, leek, onion, mushrooms, sorrel, docks and even cabbage. There are also meat fillings with minced meat, onions, and mushrooms. For those who have sweet tooth Banitsa can be made with sweet filling, for example with apples, walnuts and cinnamon ( called shtrudel) or pumpkin, walnuts and cinnamon ( called tikvenik and it's my favorite).
However, today I am gonna make it with the most traditional filling, which is feta cheese and eggs. Let's get started!
Ingredients:
5 eggs

1 cup plain yogurt ( Bulgarian or Greek yogurt works best)

1 cup of club soda ( I don't have it handy so I'll use gingerale)

1/2 pound of feta cheese

1/2 cup sunflower oil ( canola, olive or grape seed oil will work too)

1/2 stick butter

1 package of thawed phyllo dough ( about 21 individual sheets)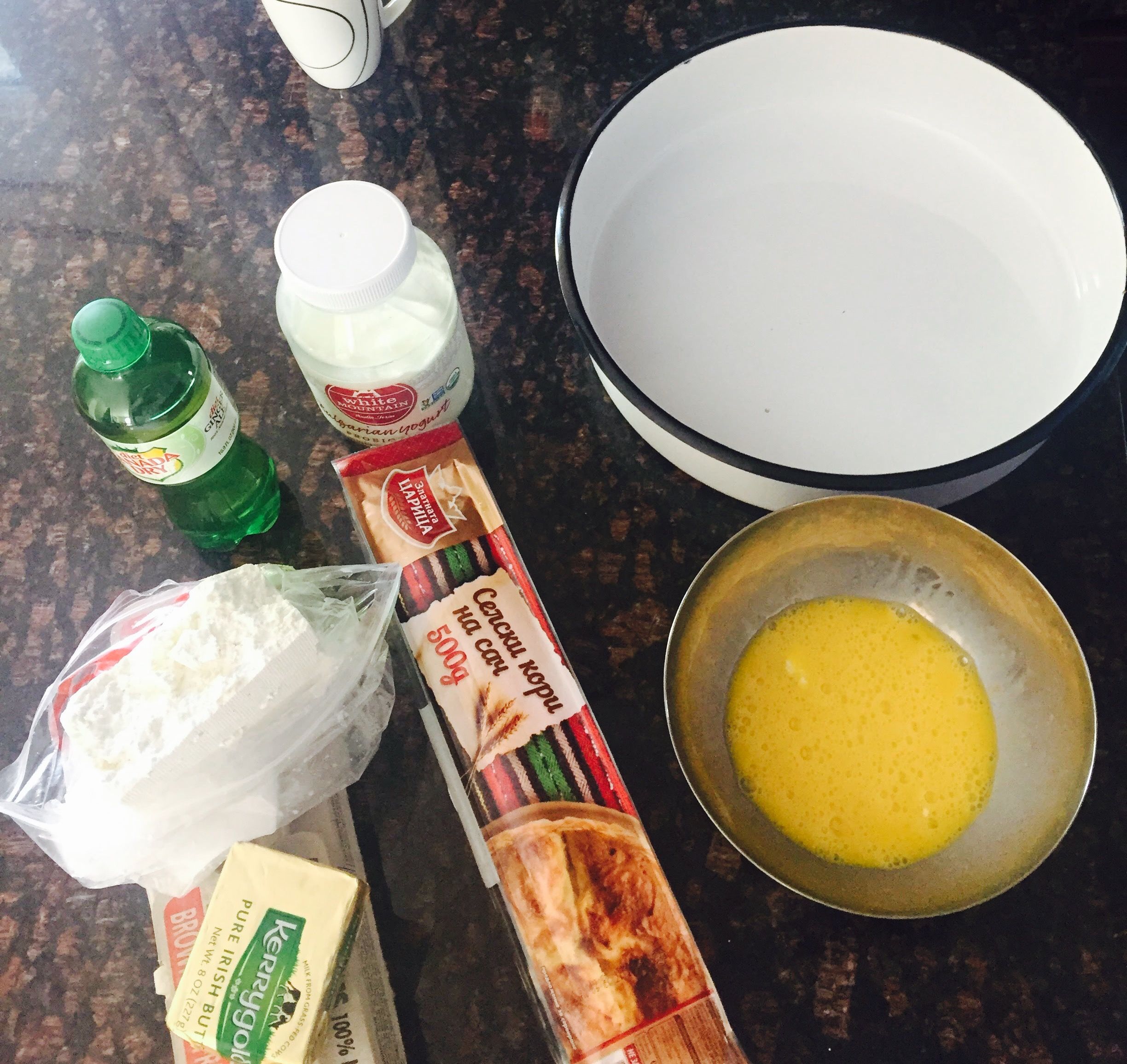 Method:
Preheat oven to 350F.

Using 2 teaspoon of oil, grease the bottom and sides of a deep-lipped large pan.

In a large bowl whisk 4 of the eggs together with yogurt and feta cheese. Usually feta is salty enough so I am not going to add anymore salt to it. Don't worry if you spill some drops of the mixture here and there. More massy, more tasty !!!

On a clean work surface, lay out one sheet of phyllo. Brush with oil. Add a second sheet of phyllo. Brush with oil again, sprinkle two spoonfuls of the egg and cheese mixture across the top sheet.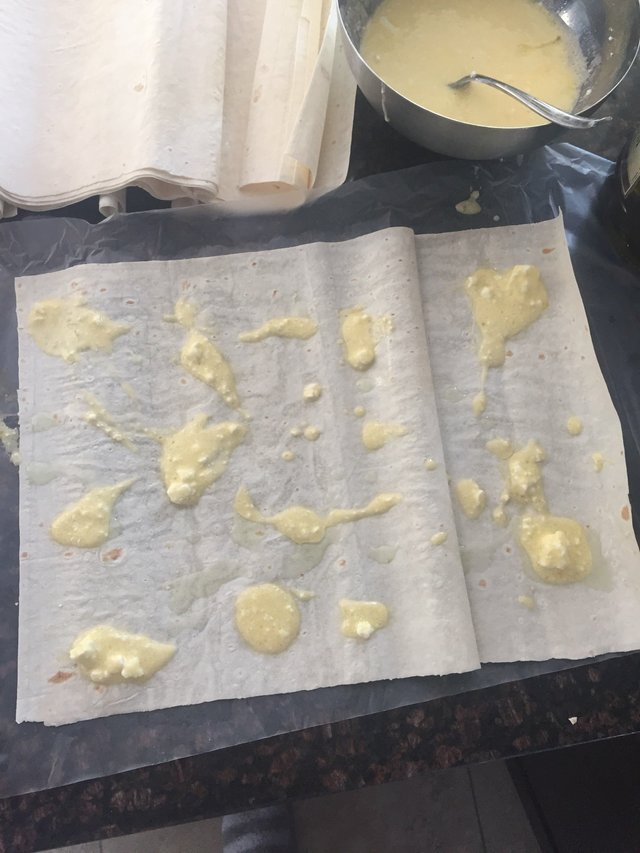 From bottom to top carefully roll both sheets into a tube and shape the log into a circle in the greased baking dish. The phyllo I am using today is much ticker and drier ( # 10 ) than what I normally use ( phyllo #7) and you could see on the picture bellow that is hard to shape it in a round circle, but once it's baked phyllo covers all the imperfections and that's why I love it so much ;-)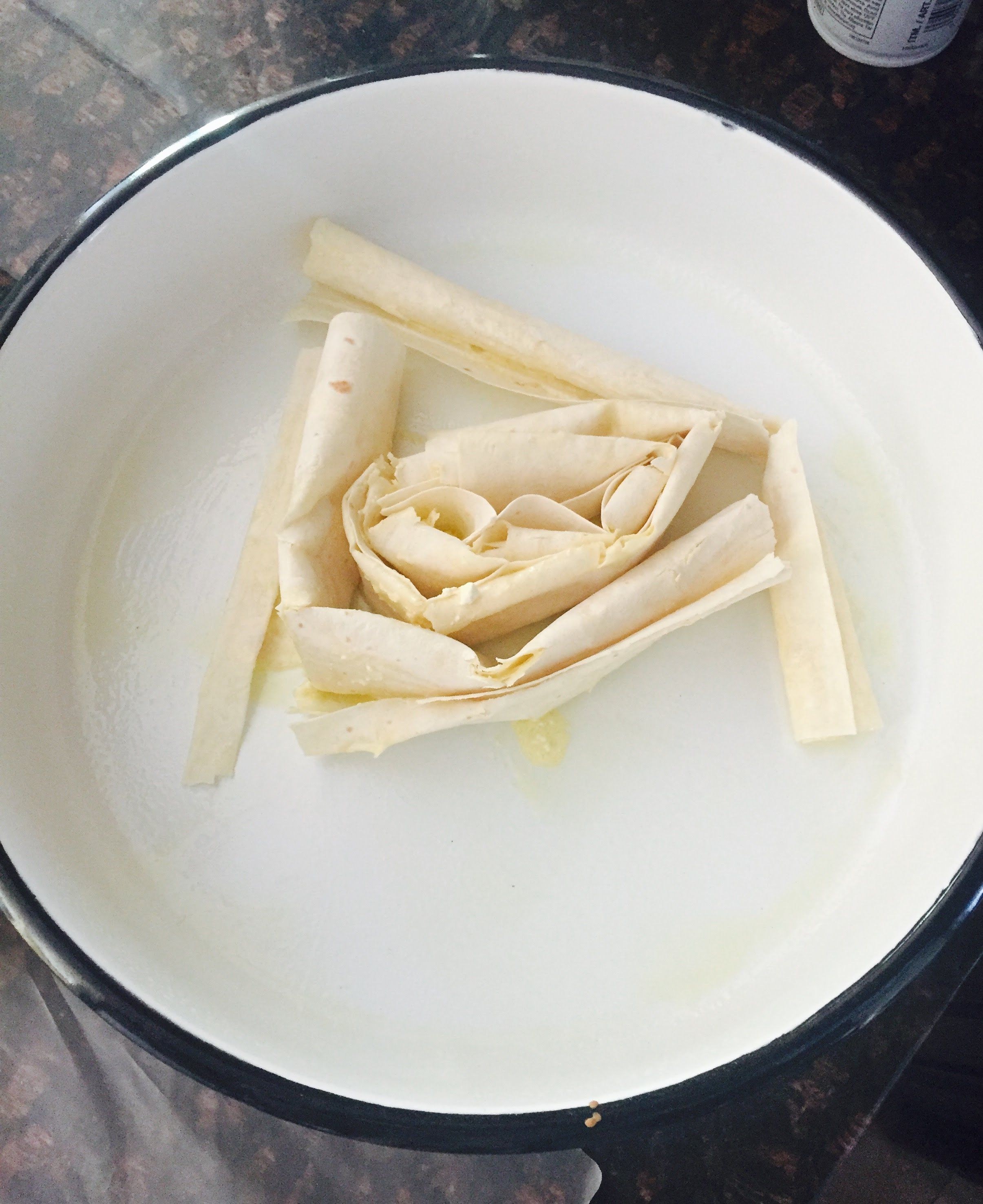 Repeat step 4 and 5 with the remaining sheets of phyllo and wrap each tube around previous ones, like the photo bellow.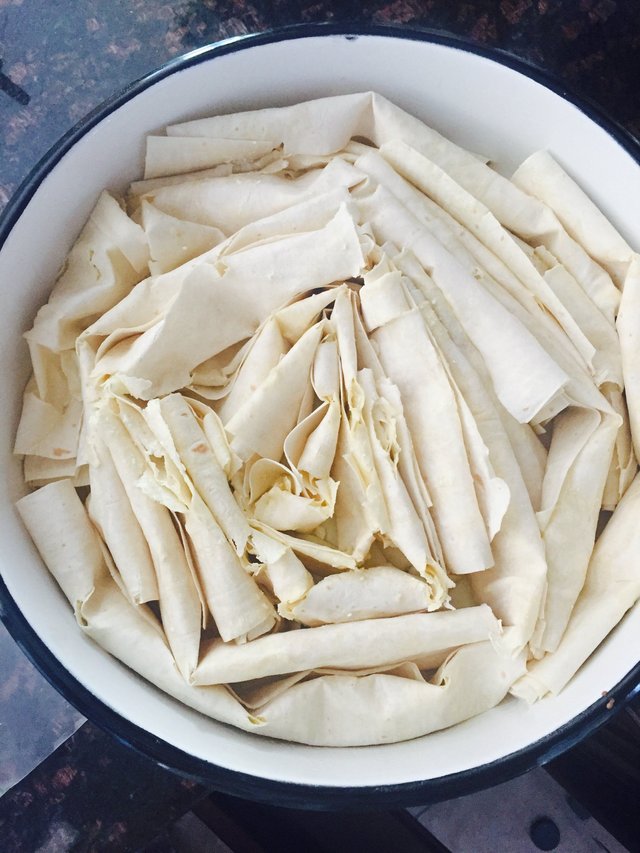 Once your baking dish is full, you whisk the fifth egg with the club soda ( or the gingerale in my case) and with a spoon you apply the mixture between the rolls. That will make the banitsa look puffier and fuller.

Cut the butter into small pieces and spread them here and there about 2 inches apart, so the phyllo will soaked them once they melt.

Bake for about 45 minutes or until golden brown.

When is ready take it out of the oven very carefully not to burn your self and let it cool down for about 10 minutes.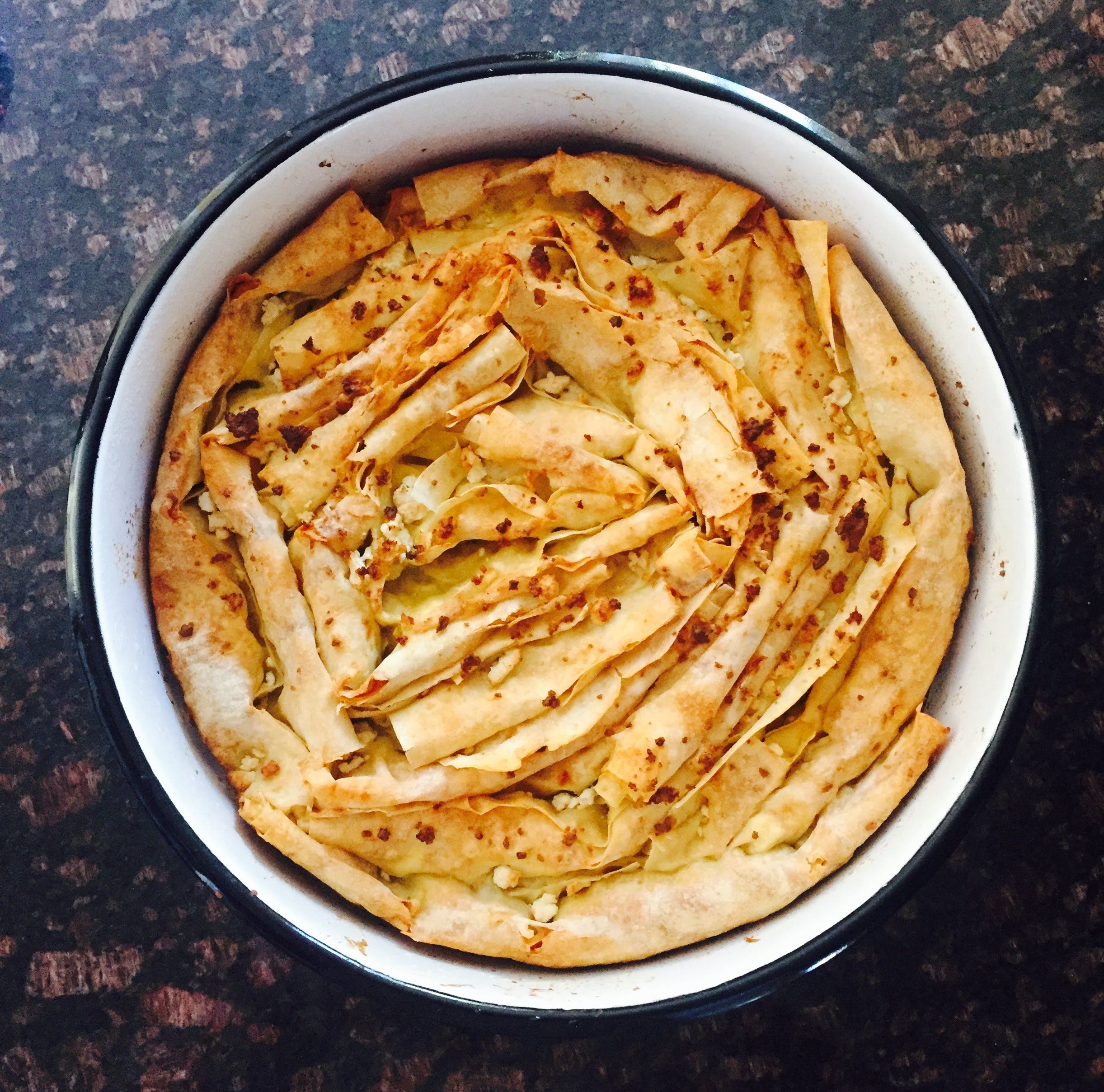 Than cut it in pieces and Bon Appetit :-) ! Oh, and don't forget to follow me @sunnydidi