A creamy delicacy and very fresh and healthy?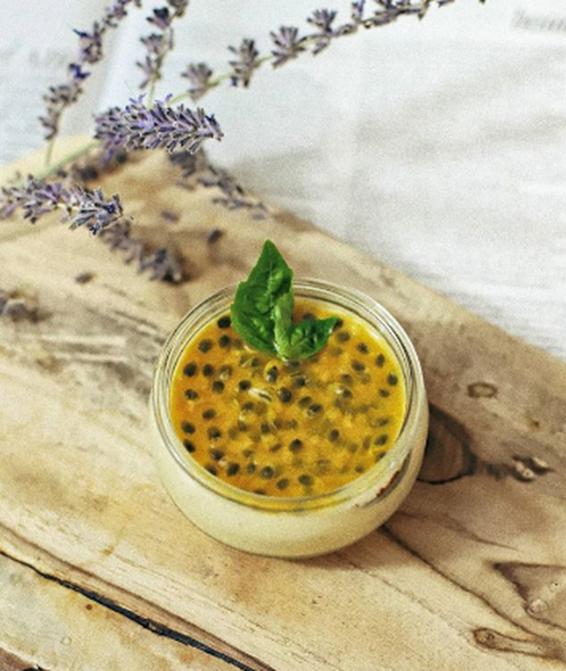 Today I present to you my little recipe for creamy banana and its fresh passion fruit jelly. For 2 creamy.
2 bananas - 1 passion fruit - 1 orange - 1 half lime - 1 plain yogurt - 2 tablespoons of water - 1 sachet of agar-agar - 1 teaspoon of agave syrup - cool basilica
preparation: first squeeze the orange and lemon together. Mix the chopped bananas with the plain yogurt, orange / lemon juice, and agave syrup, then reserve. In a saucepan, drain the not-so-ounce fruit, water and the agar-agar bag. Bring to a boil, then cool. Put the banana cream in two pretty molds, then over the warm passion fruit coulis (which will turn into jelly when you take it in the fridge) Leave in the refrigerator for at least 2 hours and then try!
try!