I'm a lover of meat and to be honest eat far too much of it. However, I've had a growing interest in Vegan and Vegetarian recipes especially after my wife prepared some vegan nosh over the weekend, for some vegan friends.
The meal included a vegan pasta salad with the sauce being based on olives a s sundried tomatoes and garlic. It was bloody delicious. I enjoyed talking with these friends who shared their experiences with me. They made the decision to go vegan in more recent times.
So today I thought bigger it...let's make an vegan meal for supper. I worked from home today so it was the perfect opportunity to make use of the slow cooker.
I made a vegan chilli and it is bloomin' delicious and amazing filling. I'm unusually chuffed with myself for some reason and am now excited at the thought of what to try next.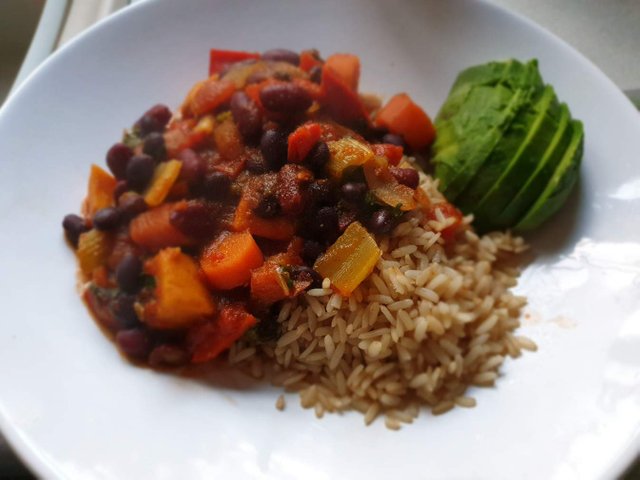 Posted using Partiko Android