Easy Pork Roulade Recipe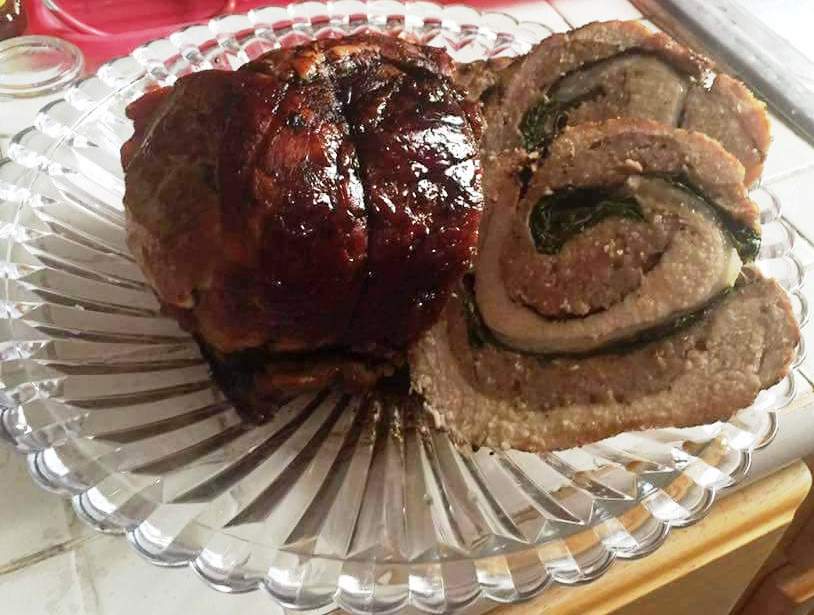 When you hear "pork roulade", you imagine something very difficult to cook. It's not difficult at all! Just pound out a nice piece of tenderloin, stuff it will spinach and some cream cheese, roll it up and use toothpicks to keep it in place and throw it in the oven for one hour or so... easy breezy...
Here are my tricks on this amazing dish.
#1 After pounding, spread a layer of sausage meat, and then put the raw spinach and small cubes of cream cheese. I like the italian sausage, but you can use whatever you like.

#2 Preheat the oven at 450F if you want a crispy crust like this: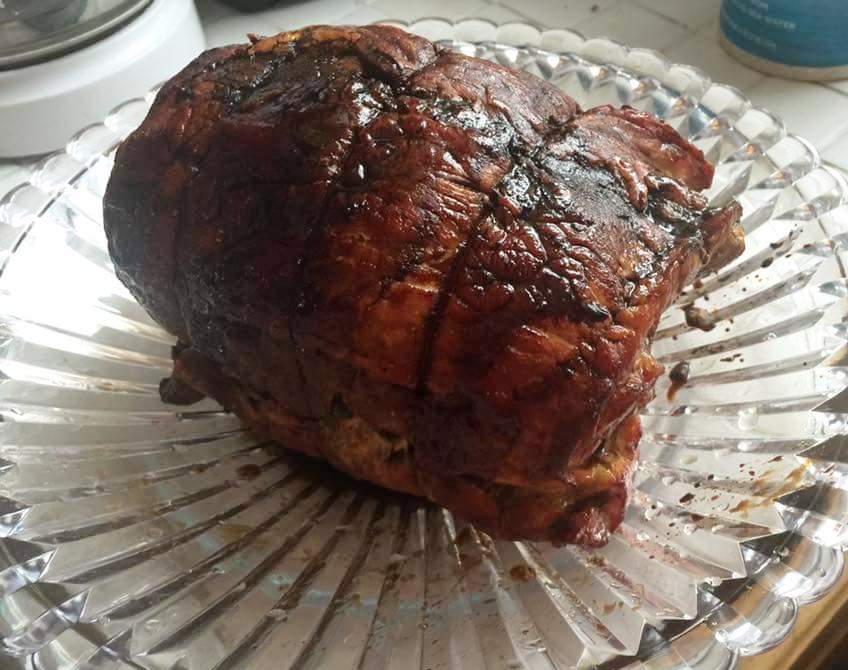 You see? Very easy. The whole house will smell divine and your neighbors will envy you. Look at Jax, he is going nuts!!!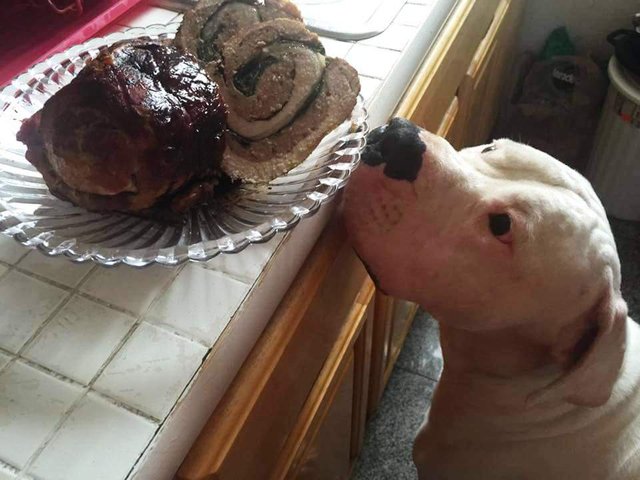 Ohhh... Jax is huge now. Here is a picture of him and my daughter. He turned 3 recently. I constantly post pictures of him, since he was a very, very small puppy.