Since we found some bread loafs made with legit ingredients @activate.alpha and I have given a try making grilled cheese sandwiches again. I made two last week the classic way using butter and cheese. Nothing fancy but we both really enjoyed it. So the following week Lovely Logic aka @activate.alpha made two and saved one for me.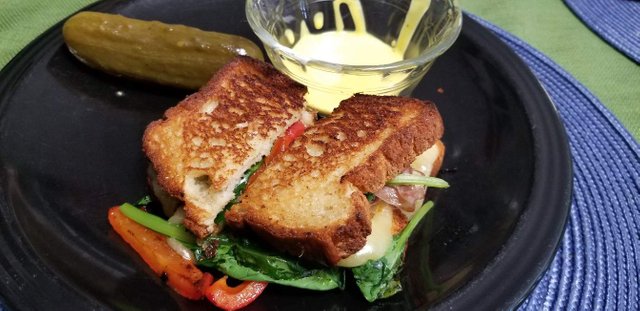 Lovely Logic won for sure in her version. She made a Garlic butter which was basted on the sandwich bread. And she added Prosciutto, which is finely sliced ham around where we live.
Along with some Tatsoi was added with some roasted peppers.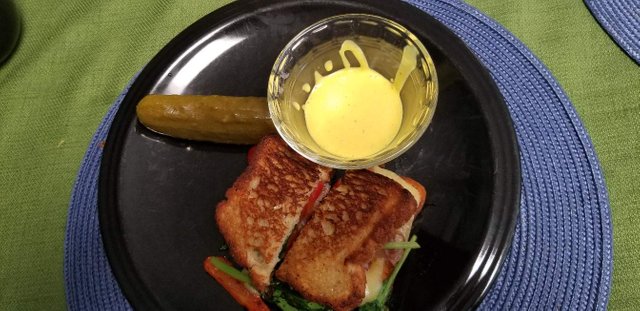 Since she made two I had mine with a side of my homemade mayonnaise and a pickle. I dipped my grilled cheese in the mayo. I really love my mayonnaise and have it with almost ever meal.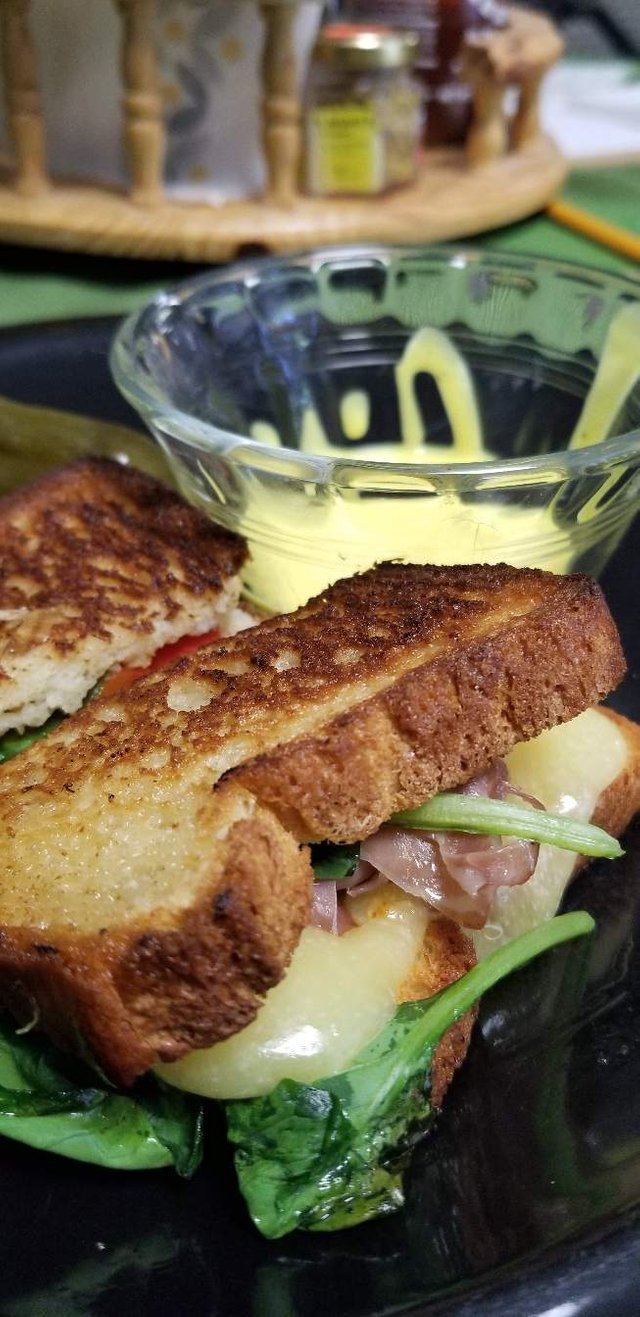 I got to give her recipe a try, I think I'll try to use goat cheese though that may not work unless I make a rue out of it or melt it completely.
Posted using Partiko Android