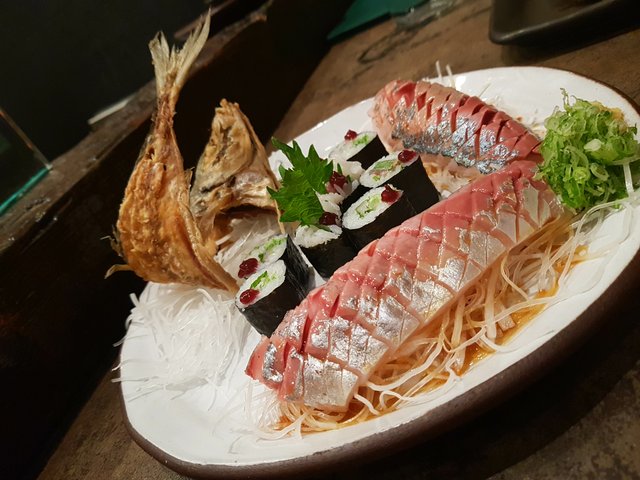 My friend took me to a place called Land and Water company in Carlsbad, California for dinner last week. It was delicious. We sat at the sushi bar and had a whole fish cut up in front of us, served three ways. The bones and head were deep fried, the sashimi was the highlight and the rest of the small pieces were made into maki. It was super fresh and simply divine. The sushi chef took great care in preparing the fish.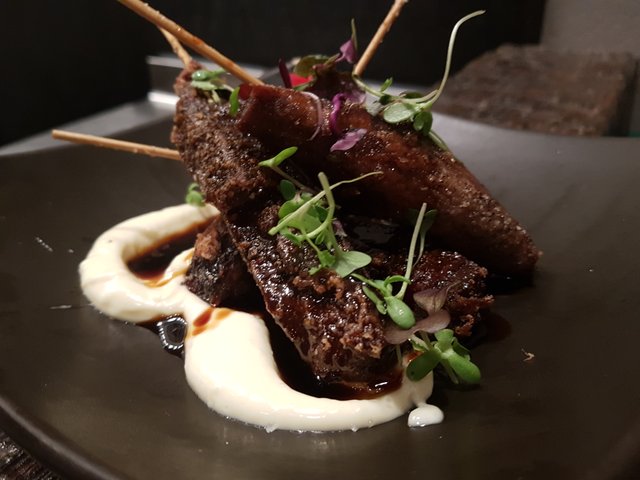 This crispy beef skewer dish was highly recommended so we ordered it. The 5-hour braised lengua was so tender on the inside and crispy on the outside. I liked the pickled daikon and horseradish whipped Japanese style mayo but the carmelized soy sauce was a bit too salty.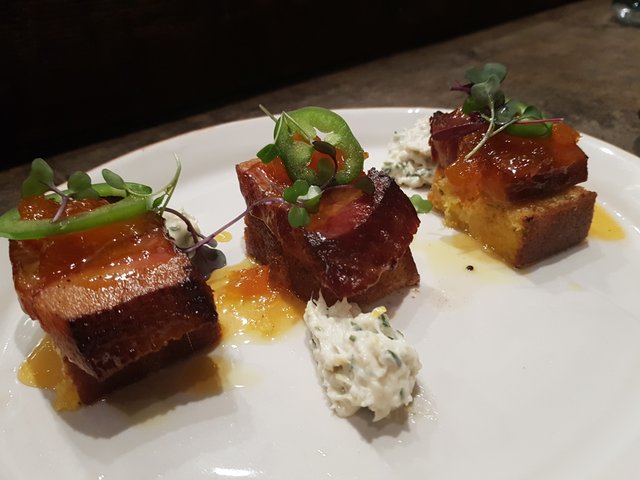 This was the most creative dish. It was a crispy pork belly bacon on top of jalapeno cornbread with a small red stone crab salad on the side and topped with orange marmalade ans Japanese mint. So many flavours but so well paired! Yummy.
The service was good and the atmosphere relaxing. Lots of regulars too. What a treat! Highly recommended.