I went to the market this morning and bought some native bananas. Here in the Philippines, the banana is the most common fruit you can find on a dining table. It is the usual dessert (panghimagas in Filipino) every meal time. At these times you can buy it cheap, right now the organic Lakatan variety is selling at 20 Pesos per kilo approximately 0.40 USD.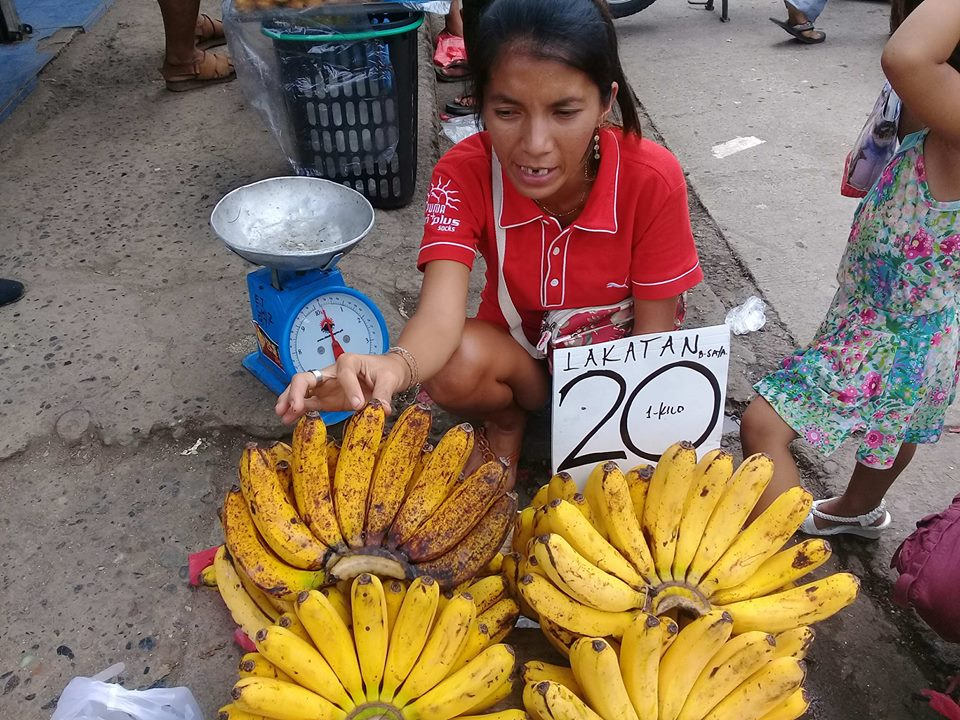 The Benefits of Eating Bananas
Bananas are rich in Potassium. Bananas aid in digestion, heart health, weight loss and helps prevent heart diseases. It is an energy booster and a good source of anti-oxidants.
According to healthline.com:
One medium-sized banana (118 grams) also contains:
Potassium: 9% of the RDI.
Vitamin B6: 33% of the RDI.
Vitamin C: 11% of the RDI.
Magnesium: 8% of the RDI.
Copper: 10% of the RDI.
Manganese: 14% of the RDI.
Net carbs: 24 grams.
Fiber: 3.1 grams.
Protein: 1.3 grams.
Fat: 0.4 grams.
The Philippine's Different Banana Variety
1. Lakatan
This is my favorite variety. It is widely used in fruit salads and smoothies. It has a thick orange-yellow skin and is usually medium-sized. It's light orange flesh is still firm and it's very sweet when it's ripe.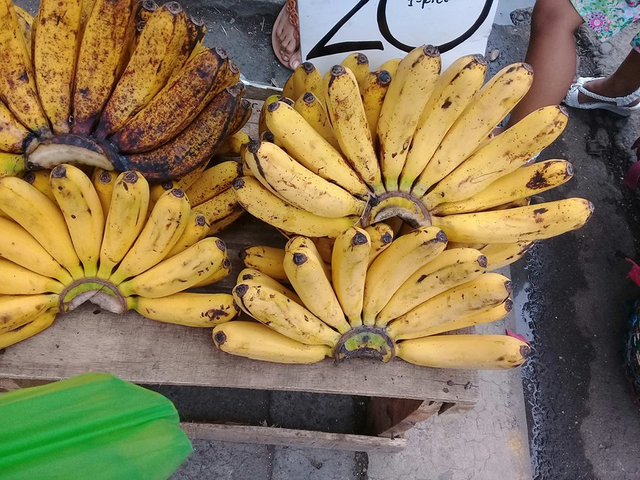 2. Cavendish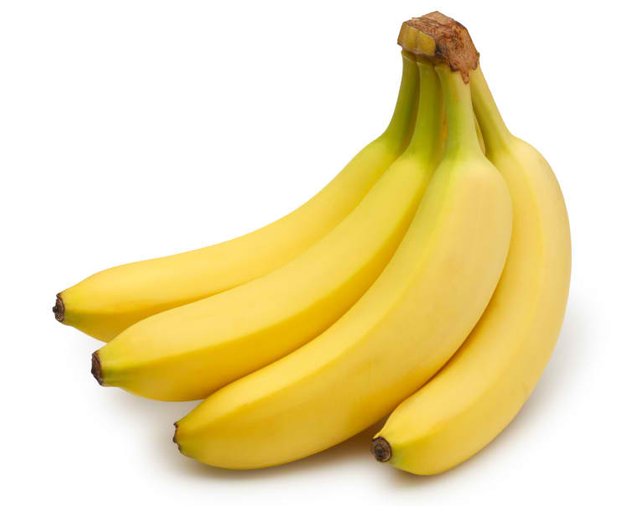 image sources
Here in our island of Mindanao we have lots of cavendish banana plantation. It is usually medium to large size. Usually we export the cavendish banana because of it's long storage life. It's the most common banana found in groceries worldwide. It's bright yellow medium-thick skin and white flesh is sweet, creamy and aromatic.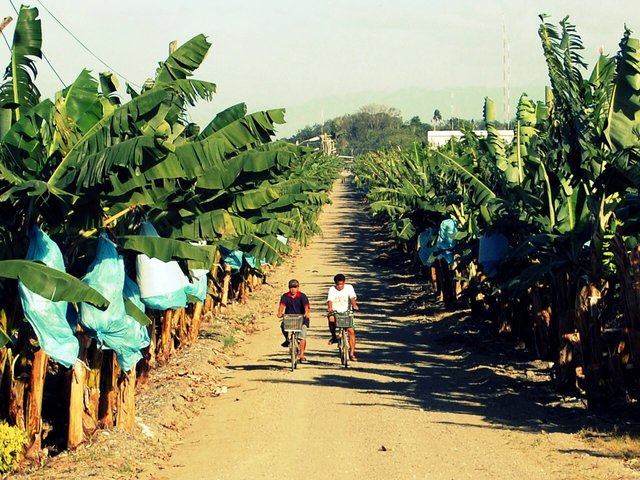 Banana plantation in Panabo, Davao del Norte, Philippines
image source
3. Latundan
The Latundan variety is usually thin skinned with a thicker flesh than the Lakatan variety. It's cheaper as well. It's light yellow skin and white flesh is sweet with a hint of sourness when ripe. The Filipino elderly usually advice this kind to be eaten by babies because of the soft squishy texture when ripe.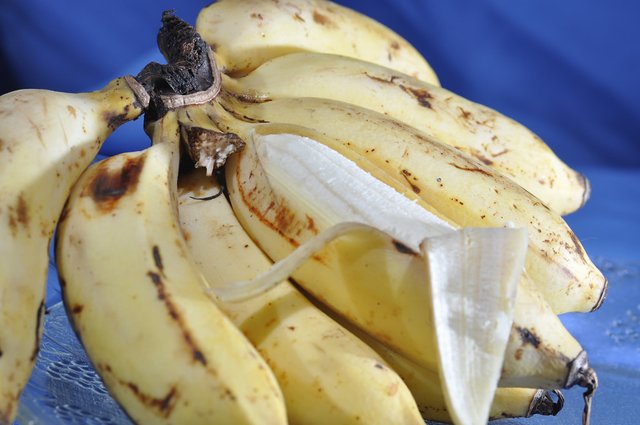 image source
4. Saba or Cardaba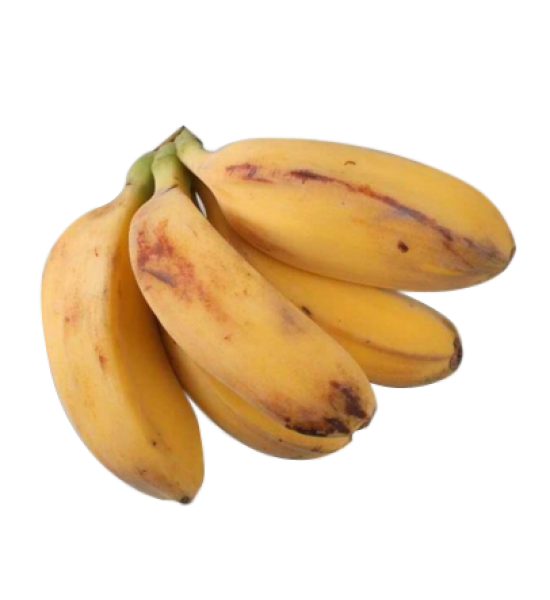 image source
The saba banana is eaten cooked similar to plantain. It is short and thick. It has a thick skin and it's flesh is a bit sour when ripe. You can grill or fry it as a kebab, we usually call it banana cue, or cook it in batter fried banana fritters known as maruya, or can be made into rolls as turon in the Philippines. This banana is also ideal to be incorporated with other dishes.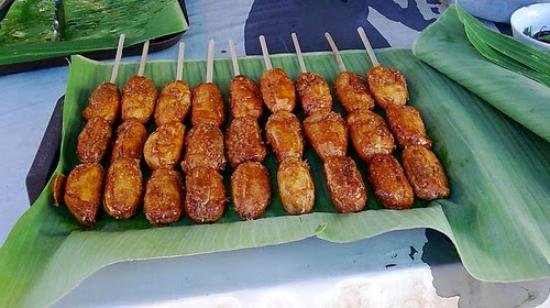 banana cue
image source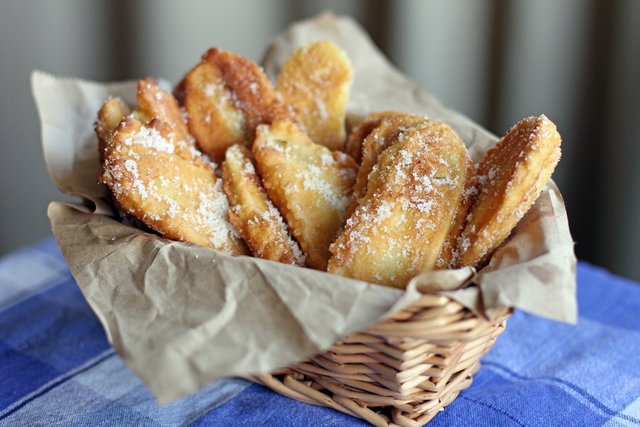 maruya or banana fritters
image source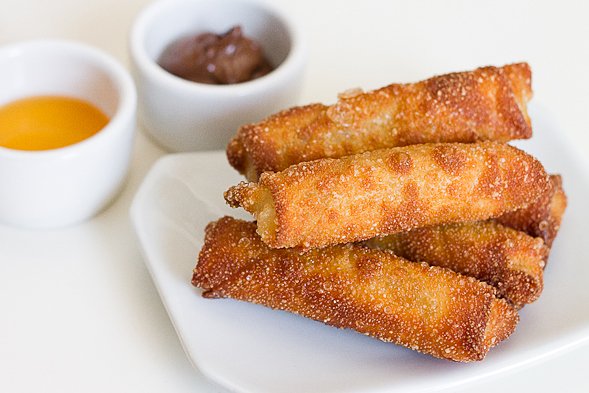 banana turon
image source
5. Morado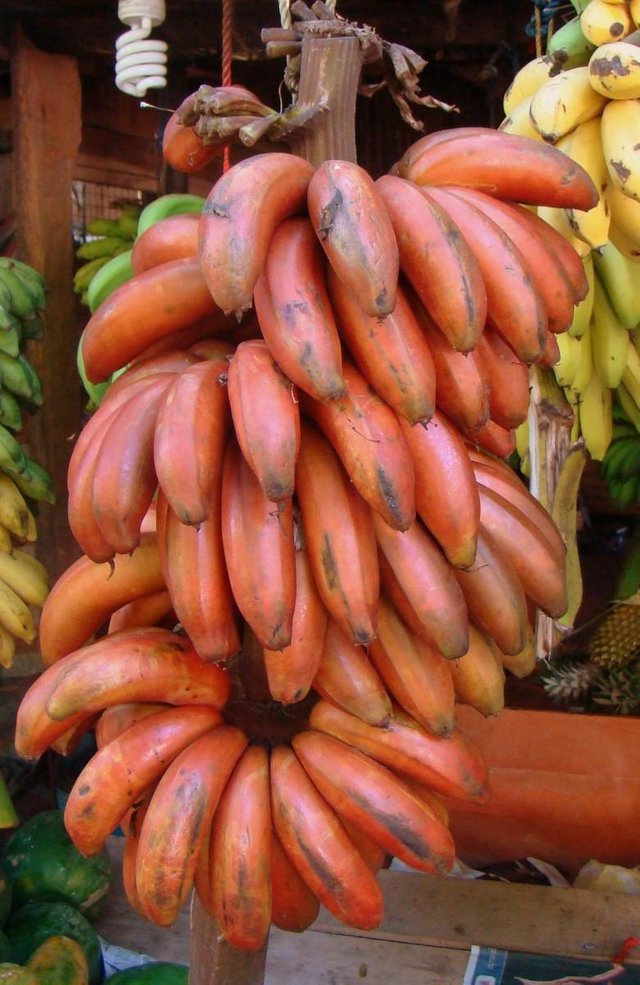 image source
Morado in Spanish means "purple". This banana is purplish red in color, a bit similar to the cavendish kind in taste but more aromatic. It is usually medium to large size. Quite rare to find in groceries and local markets.
6. Bungulan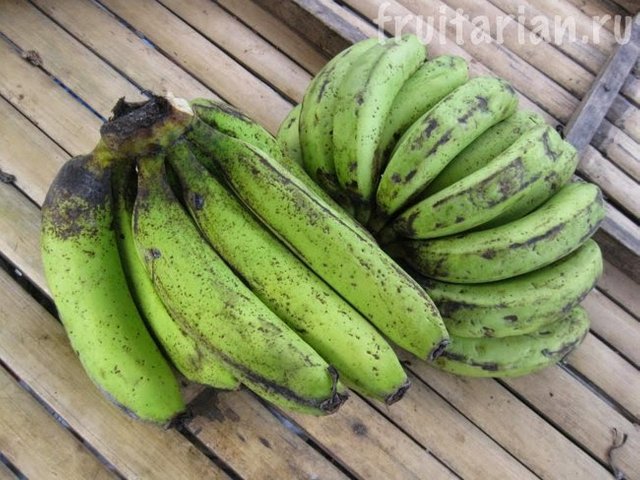 image source
Bungulan is a type of cavendish that remains green when ripe. It easily rots and usually used in making banana bread. It's size can grow as long as 12 inches. It's taste is similar to the cavendish, sweet, aromatic with a white flesh.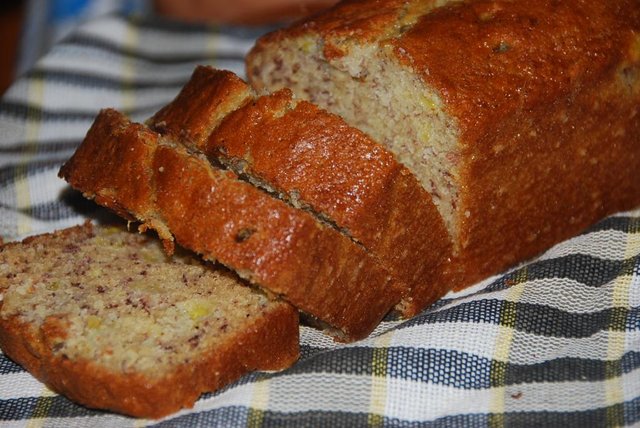 Bungulan variety is ideal for commercially produced banana bread here in the Philippines
image source
7. Señorita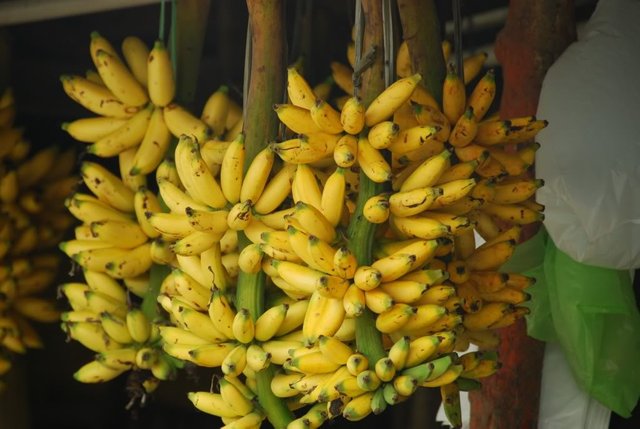 image source
The smallest banana variety. It usually measures 3.3 inches long and 1.3 inches thick. It has a thin skin and a cream color. It tastes more like the lakatan variety but sweeter.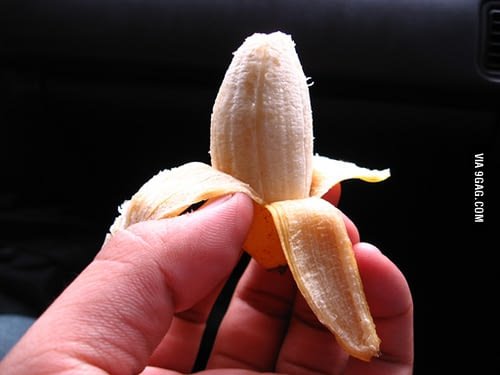 image source
There are more banana varieties but these are the ones usually found in the local fresh market and groceries. Some are sold along the streets or even sold door to door in rural areas. These bananas may differ in size, shape, texture, taste and nutritional content but they are delicious nevertheless.
So it's ok to go bananas over bananas, so have some NOW! :)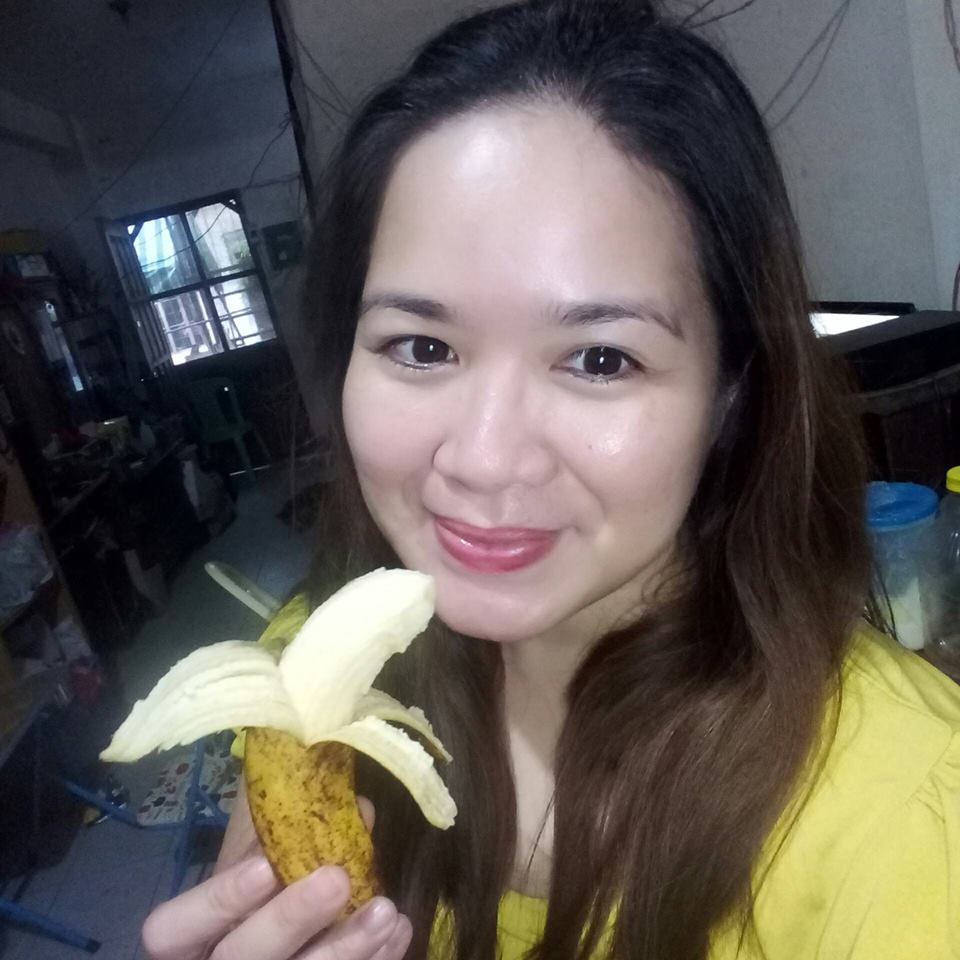 Happy Eating!
Follow me @shellany