Cookies for the Homeless Earnings Summary
Remember when I reached out to the good people of Steemit for upvotes and donations so my daughters' Girl Scout troops can purchase cookies for the local homeless? Well, the final payout has arrived and been calculated. Here are the numbers!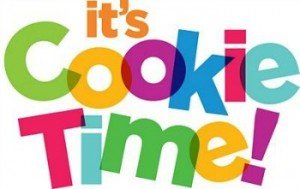 Image Credit: Girl Scouts
The first piece I posted earned almost 13.5 SBD in payout.
The second piece earned about 11 SBD.
I am add those together and rounding up to 25 SBD. But we aren't done.
Several of you sent donations directly to this account (@shawnamawna). Those included:
1.000 SBD from @happycrazycon
0.100 SBD from @traciyork via @tipu
0.052 from @jaymesbawned, a Steemit newbie who gave everything he's earned so far.
1.000 SBD from @appiepearl
0.100 SBD from @sultnpapper via @tipu
5.000 STEEM from @sultnpapper
That brings us to 28 SBD and 5 STEEM worth, at the current market rate, $80. Cookies cost $4-5 dollars per box, so of our 200 boxes, we can currently purchase 20. HOWEVER, before the markets crashed, we could buy double that, and that is the number I'm going with.
That's right! We raised enough for 40 boxes of cookies for the homeless. And if you'd like to pitch in to help us get to 200, I can't keep doubling your donation, but I will add a 5th box for every 4 more we buy. 4 STEEM or 5 SBD currently equals 4 boxes.
Here's how you can help:
Send SBD or STEEM directly to @shawnamawna with a note stating Cookies for the Homeless.
Resteem this post.
Upvotes are nice but the payout from this post will come too late for cookie purchase.I will account for all donations on this blog and be posting pictures of the girls with the cookies to be donated on February 28th!
THANK YOU, STEEMIT! You make hearts (and stomachs) happy.