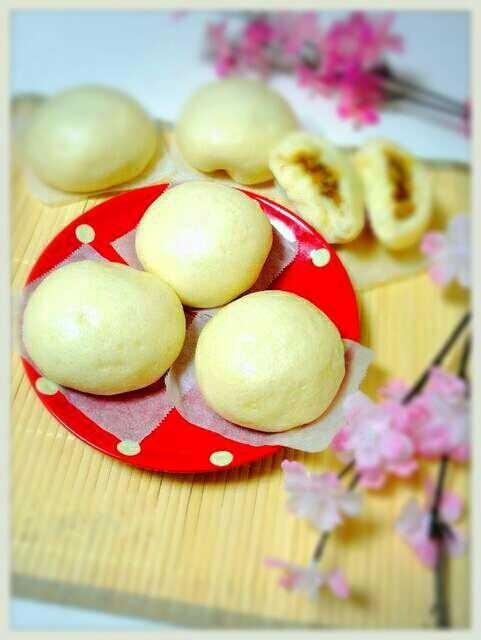 Ingredients
200 gr high protein flour
50 gr low protein flour
30 g sugar
12 gr milk powder
75 gr water
3 grams of salt
3 gr baking powder
15 gr white butter
Material biang:

3 gr yeast
50 gr warm water
1 tsp sugar

Material contents:

250 gr chicken meat (chopped)
1 pcs garlic (minced)
1 btg leeks (cut)
1/2 tbsp oyster sauce
1/2 tbsp soy sauce
2 tablespoons sweet soy sauce
1/4 tbsp chicken powder broth
1/4 tbsp english sauce
3 pcs dried shitake mushrooms
Insufficient salt, pepper
Sufficiently water
Sufficiently water + cornstarch (for thickener)
Steps
Create content first: Dry shitake mushrooms soak with hot water then cut into pieces.


Saute garlic until fragrant.


Enter chicken meat, dried shitake mushroom pieces, pour water and all spices. Cook until cooked and then boil and finally put onion.


Chill and divide the contents into 10 sections.


Mix the material biang let stand until foaming approximately 10 minutes.


Knead the dough until smooth.


Cover with napkin let stand until fluid 2x fold approximately 1 hour.


Boxing dough, for the dough to be 10 / according to taste. round, cover with napkin let stand 15 minutes.


Flatten the dough, fill and fold according to taste.


Steam the finished bakpau.


Steam bakpao 13 minutes with medium heat.


Bakpao ready to eat, yummy..



Lets Cooking,