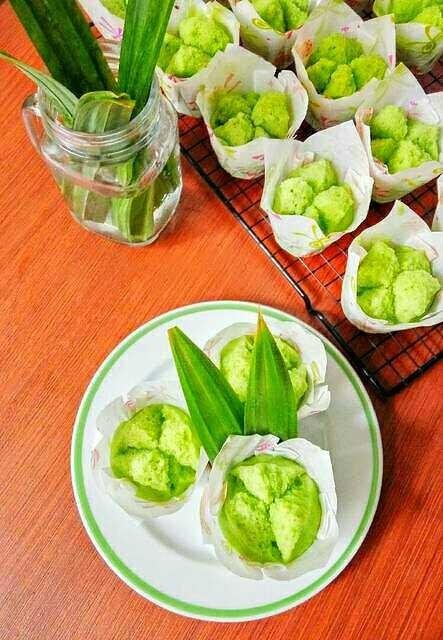 Ingredients
10 pandan leaves
50 ml of water
3 egg yolks
50 ml of vegetable oil
250 gr of low protein flour
200 gr sugar (according to taste)
250 ml coconut milk
1/2 tsp cake emulsifier
1/2 tsp baking soda
A little salt
Steps
Juice pandan leaves with 50 ml of water, let stand about 15 minutes, then filtered.


Boil coconut milk, salt and pandanus water to boil, stirring so as not to break, let stand until warm.


Mix yellow egg, sugar, cake emulsifier, baking soda until pale and sugar dissolves.


Add coconut milk and mix well, then mix flour with speed 1, then add vegetable oil and stir until smooth.


Pour the molded steamed sponges that have been coated with paper cups.


Steam in a preheated steamer for 20 minutes with a large flame, cover the lid with a clean cloth.


Look after 20 minutes.


Serve, yummy ..



Lets Cooking,