True Chicago Pizza is Thin Crust NOT Deep Dish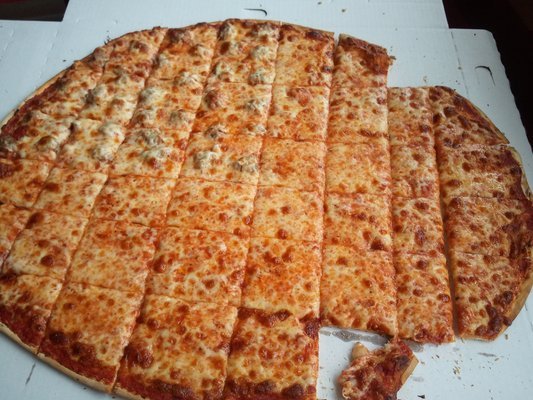 Despite Chicago and the entire State of Illinois being a laughly stock and a corrupt poorly run city and state, that aside Chicago is really a pretty cool city. Everyday thousands of tourists flock to Chicago to attend a Cubs game at historic Wrigley Field or to stroll down Michigan Avenue and State Street and do some shopping. Many of them probably stop by Pizzeria Uno or Lou Malnati's or Gino's East the pizza shop where you are allowed to write on the walls for a deep dish pizza.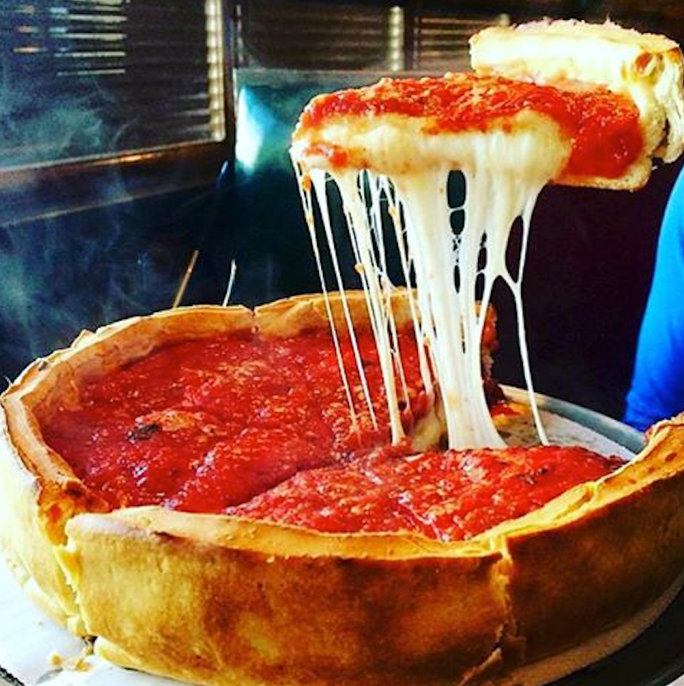 Funny, none of these people have truly eaten Chicago style Pizza as true Chicago pizza is thin crust
Somehow Chicago has become known for deep dish pizza in the same way New York is known for it's doughy foldable New York style pizza. Shows on Travel Channel and the Food Network visit all these deep dish pizza places and call it Chicago Style PIzza. In reality thin crust is the origional and the true Chicago style pizza.
The History Behind Thin Crust Pizza
In Chicago, the true Chicago Pizza which most actual Chicagoans grew up on is actually thin crust. Chicago is known for having a somewhat greasy, crackery thin crust, and is also known for the way it's cut. Rather than the typical pie cut, Chicago pizza is actually cut into squares. This is often referred to as Tavern Cut, Chicago cut or party cut. It originated from Tavern owners who would put free pizza out in the bar. By doing so the guys who stopped by the tavern after work could have a shot and a beer before heading home to eat dinner with their families. By throwing out some pizzas they could get the guys to hangout a bit longer and have another round or two of drinks thus making more money off their patrons and this is where Chicago thin crust pizza comes from.
My grandpa worked a good portion of his life at the Pullman factory and ever day after work would stop at the tavern for a shot and a beer and a few squares of pizza before stopping by his mothers house before heading home to my grandma and my dad and aunts and uncles. My grandparents lived in row houses right next store to my great grandparents but even to this day its a point of contention and my grandma gets mad that he used to stop by and see his mom before he came home to see her.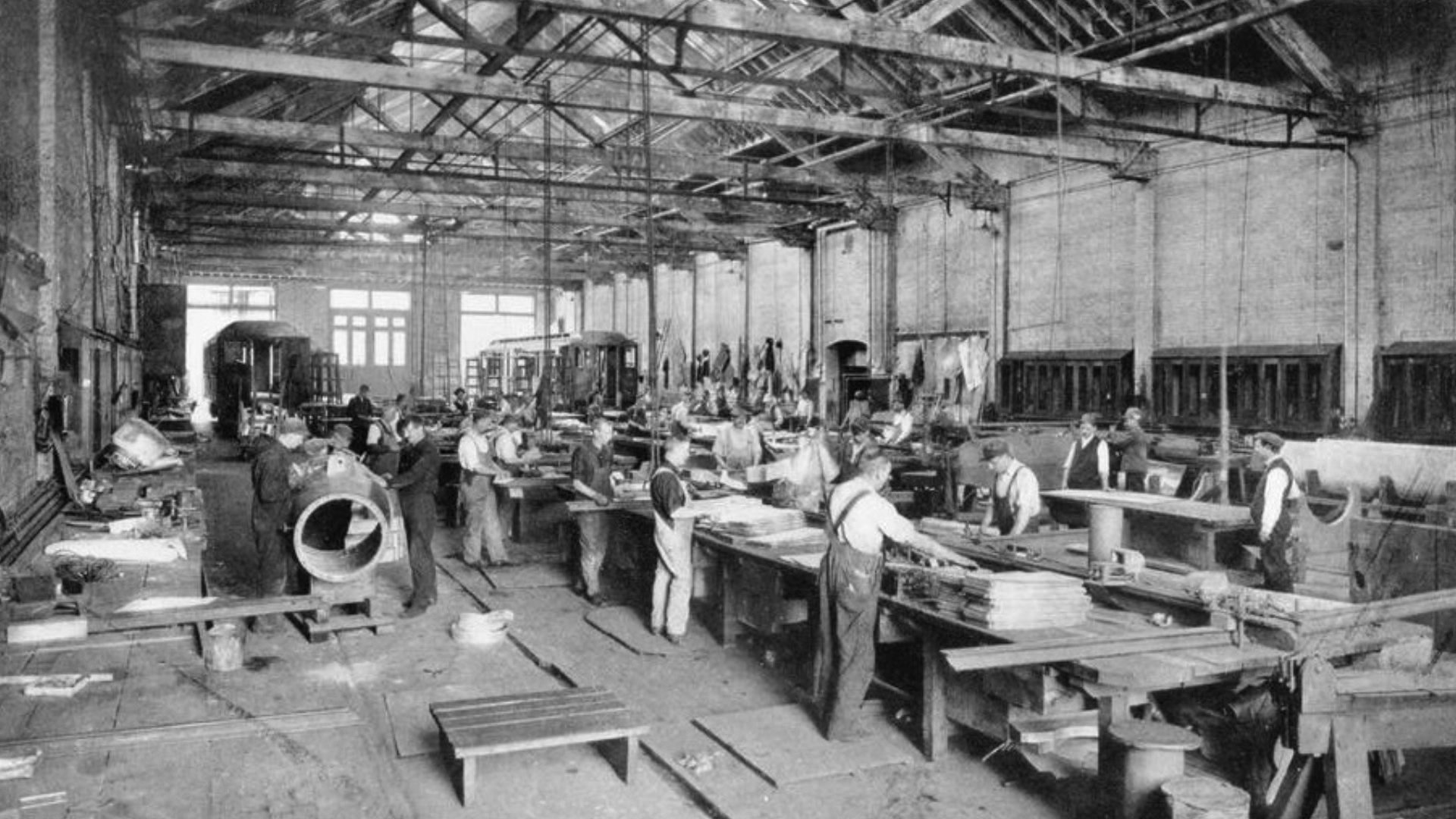 Deep Dish is Tourist Pizza
Despite being born and raised in Chicago, I don't think I even tried deep dish pizza until I was 8 or 10 years old. Every Thanksgiving the day after Thanksgiving my grandparents would take me and my cousins downtown to window shop on Michigan Avenue and look at all the Christmas displays at Marshall Fields, which has since been taken over by Macy's.
I think my first time trying deep dish pizza was on one of these trips where we stopped at Gino's East. I kind of thought it was cool you could write on the walls, something Gino's is known for, but while I enjoyed being able to grafiti the walls, I didn't enjoy the pizza.
Deep Dish History
While there's some disagreement over who invented deep dish pizza but it was created sometime in the 1940's or 1950's either by Rudy Malnati or Pizzeria Uno. Deep dish pizza is made in a thick steel pan almost similar to a cake or pie pan and is put together in layers. It's almost assembled like an upside down pizza. The cheese is put directly on the crust, then covered with toppings, in the case of sausage rather than pieces of sausage there's actually an entire almost inch thick layer of raw sausage put on top of the cheese and lastly is covered in the sauce which tends to be thicker and chunkier than the typical pizza sauce most of us are used to. I would describe deep dish pizza as being more of a casserole than a pizza.
If you're in Chicago and want to try some "real" Chicago pizza, find a spot with tavern cut thin crust pizza
One of my personal favorites is Vito and Nick's.