When you have a bunch of super ripe and super bruised bananas at home, what do you do?
Ignore the slimey ripeness and eat them?
Throw them away?
Make Banana Bread?
Truth is there are lots of good alternatives if you can't use them straight away..
You can cut them up and freeze them to use in smoothies another time.
If you like maggots and fruit flies, leaving them out to ripen even more and rot is another great option!
---
For me, I like to make these Easy AF Choc Chip oat cookies.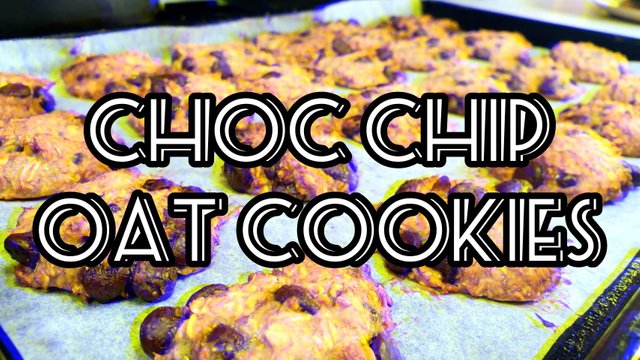 All you need are:
Borderline Black bananas
Oats
Dash of Oat milk
Dash of vanilla extract
Choc Chips (I use dark choc, so it's dairy free)
---
What you need to do:
Mash those bananas
Mix in some oats (not too much, not too little)
Add a dash of oat milk
Cover and let it sit for half an hr, or forget it for 2 hrs like I normally do. (This is to get those oats wet and mushy, because trust me, they like to get wet)
Mix in those Choc Chipssss
Spoon up and squash into cookie sized patties on the baking tray
And let the oven do its thang at 190°C for 20 mins or until the cookies get a nice tan.
Be patient and let them cool down a little bit and then go crazy.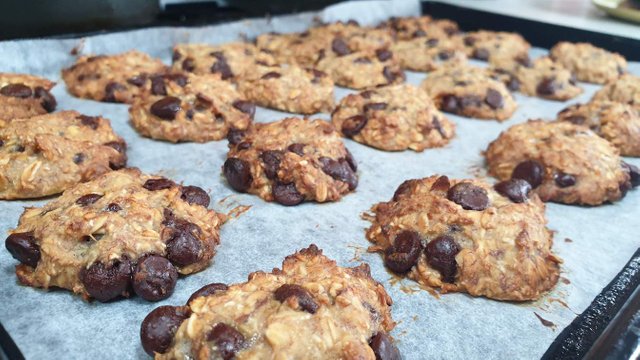 No they don't taste exactly like the societally enforced normal choc chip cookies, but damn these are chewy and still yummy as heck.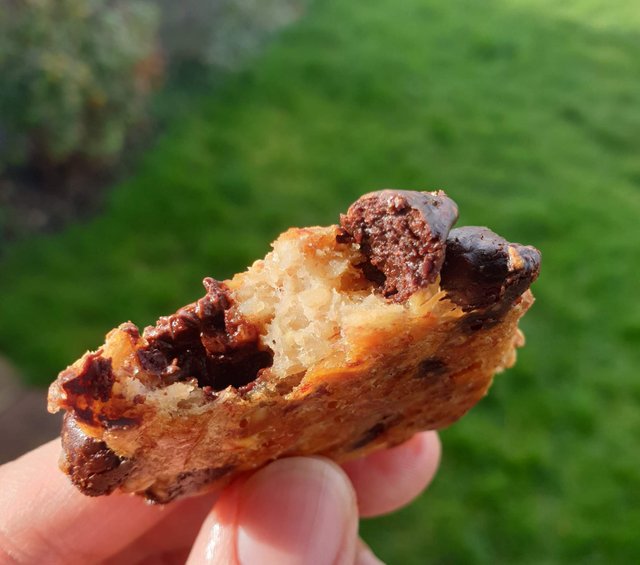 They taste like mini choc chip banana cakes.
And are totally "Sin Free". No dairy, no eggs, no sugar, no gluten. So will win you points with even the most militant Vegan.
So next time, when you have super bruised bananas at home, what will you do? Probably not this, but hey, at least I tried ;)
Posted using Partiko Android