Hi dear Steemianer, I wish you all the best for the new year 2019 😍
I am happy that I found Steemit by chance one year ago and I am grateful for the many lovely people I have met here, it enriches my life.
My first day of the new year I started with this delicious cake, chocolaty, creamy and fruity, so sweet should be the whole year.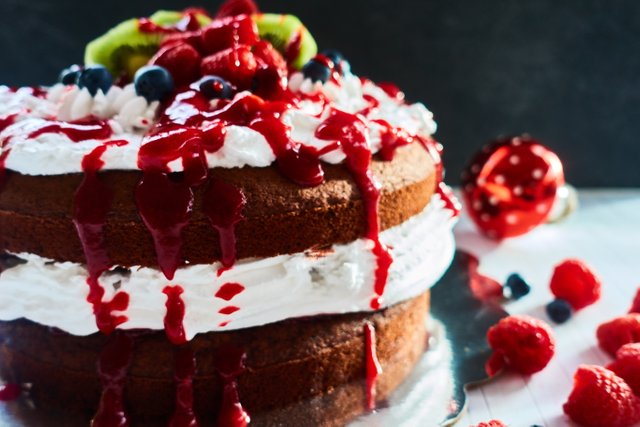 For the Cake
400 g Buckwheat Flour
1 teaspoons Bicarb
1 Teaspoons Baking Powder
400 g Coconut Sugar
50 g Cacao Powder
100 g Date Syrup
100 g Coconut Oil, Melted
600 ml Almond Milk
For the filling
400 ml whipped cream
1 tbsp birch sugar
Handful Fruits of your choice
1 tbsp cream stabilizer
---
---
300 g Raspberries are frozen
1 tbsp Birch sugar
3 tsp Agar agar
Preparation cake
Preheat oven to 180° C, fan setting.
---
In a large bowl, mix together the flour, bicarb, baking powder, coconut sugar and cacao powder - mixing well to remove any lumps.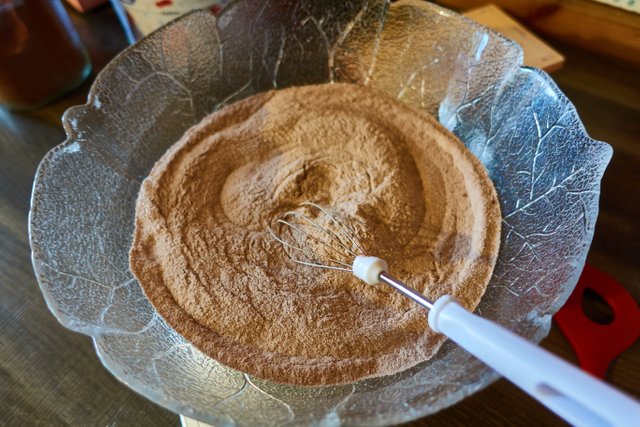 Once combined, mix through the date syrup, coconut oil and almond milk until a smooth batter forms. Pour equal amounts of the batter into two lined cake tins (24 cm diameter) and bake each for 30-35 minutes. Once ready, remove and leave the cakes to cool in their tins until room temperature, around 30-35 minutes.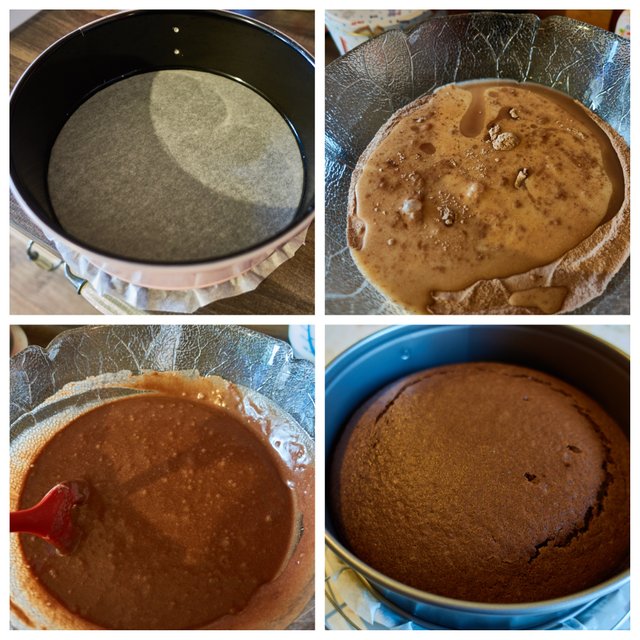 While the cakes cool, make the middle layer.
The cream with the cream stabilizer and Birch sugar to a solid cream using an electric whisk – either a stand mixer or a hand whisk – until it becomes really thick. Fill the cream in a spray bag with a large spout.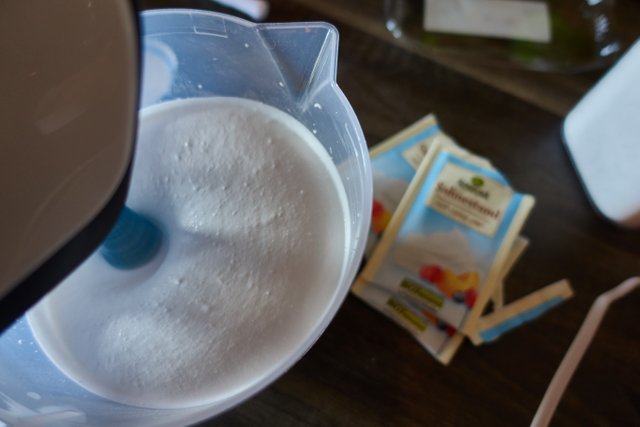 Heat the raspberries and the sugar and then pass them, if the kernels do not bother you, then you can leave this step away.
Add 2 tablespoons of cooled raspberry sauce to the agar agar and stir this mixture into the remaining raspberry sauce. Bring the sauce to a boil and simmer for 2 minutes on a low heat.
Let the raspberry sauce cool for a few minutes.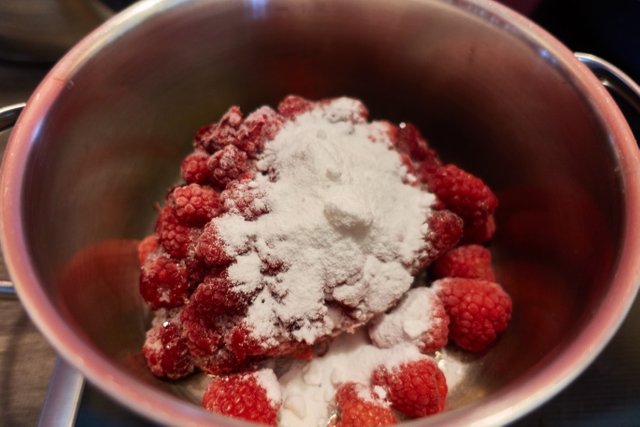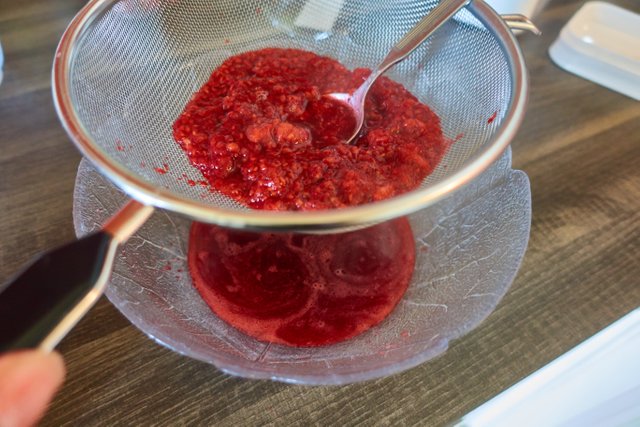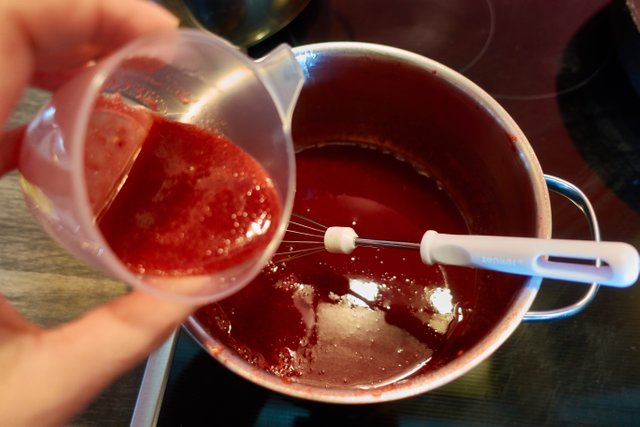 Once the cake has cooled, distribute 2 tablespoons jam on the cake bottom.
Now they spray the cream on the cake, leaving the middle free.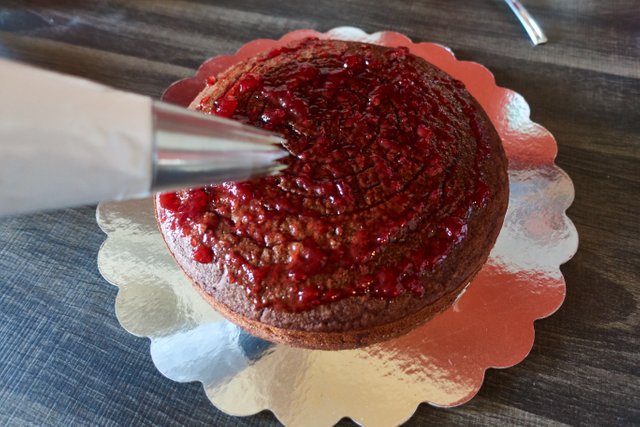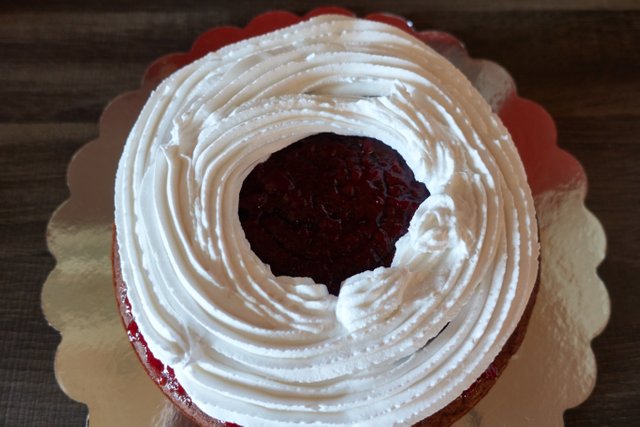 Now fill the cooled raspberry sauce in the middle of the cake.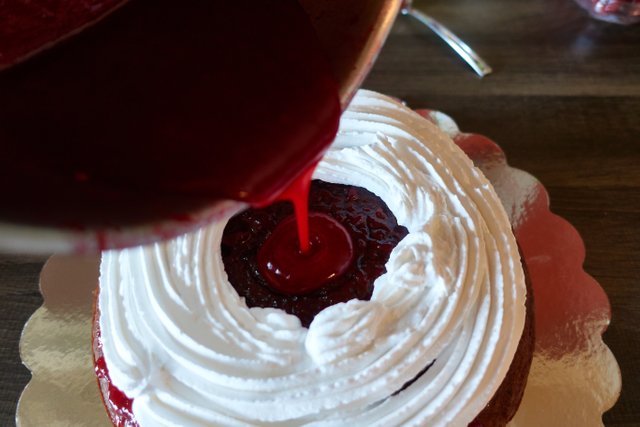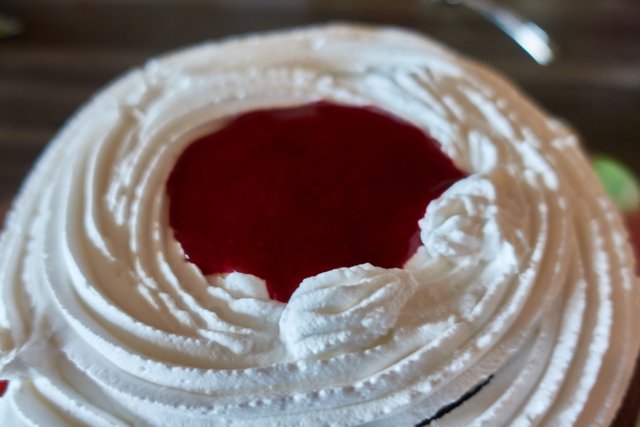 Spread some fruits on it, put some cream on it again and cover it with the second cake.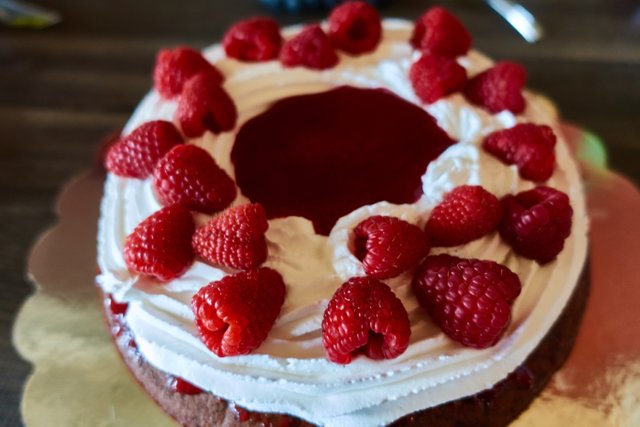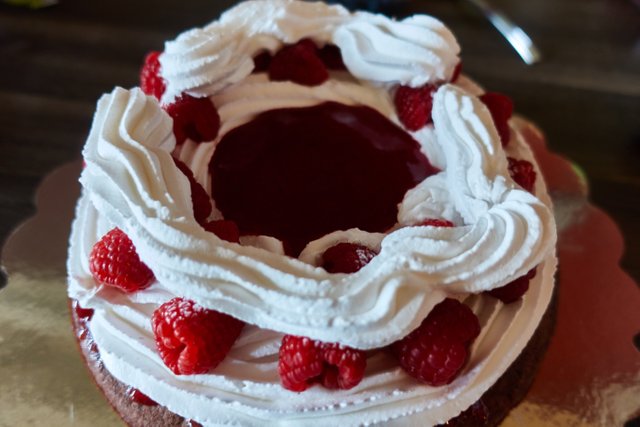 Cover the cake topping with jam, decorate with cream and fruit and enjoy this cake dream.