One of my favorite treats to have when I visit a Cedar Fair theme park, especially Cedar Point, is a funnel cake at the end of the day. Cedar Point especially is known for their gigantic funnel cakes XD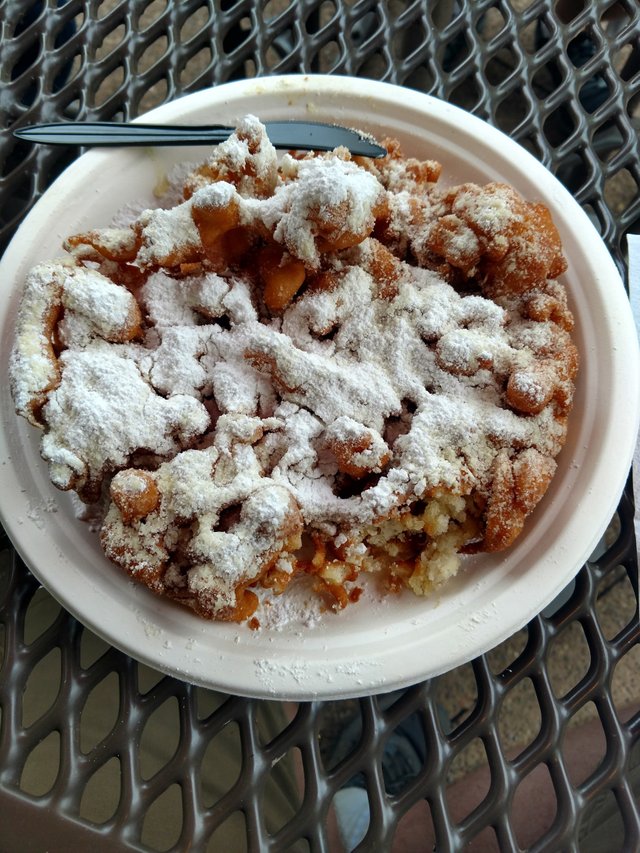 If you haven't gotten to enjoy a funnel cake, I both highly recommend this delicious treat and warn you from ever trying it! Its deep fried dough with powdered sugar sprinkled on, oh so delicious.
I normally get these at the end of the day before I leave the park, sadly I didn't finish my second one, I decided to try the fudge option, I thought they would put a nice drizzle of hot fudge on it. I was wrong.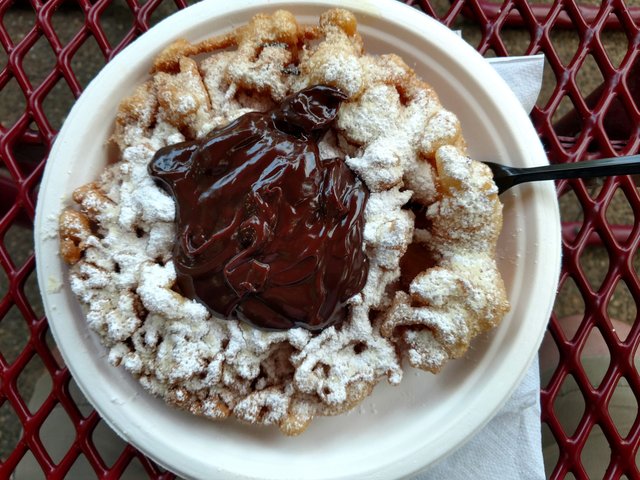 Don't get me wrong, it's delicious fudge. I just didn't need 2 cups of it.
Have a great one and God bless!