Hi Steemians,
I am delighted to share with the Steemit family my soy beans tea recipe this beautiful morning. Soy beans are grain legumes from the pea family. It is equally one of the World's major food crop cultivated today and has two main varieties black and blue) and can be processed in various forms such as oil, milk, soy proteins. It has low contents of fats and rich in proteins. Soy beans can be prepared and consumed in various ways and form but i choose tea today.
Preparation;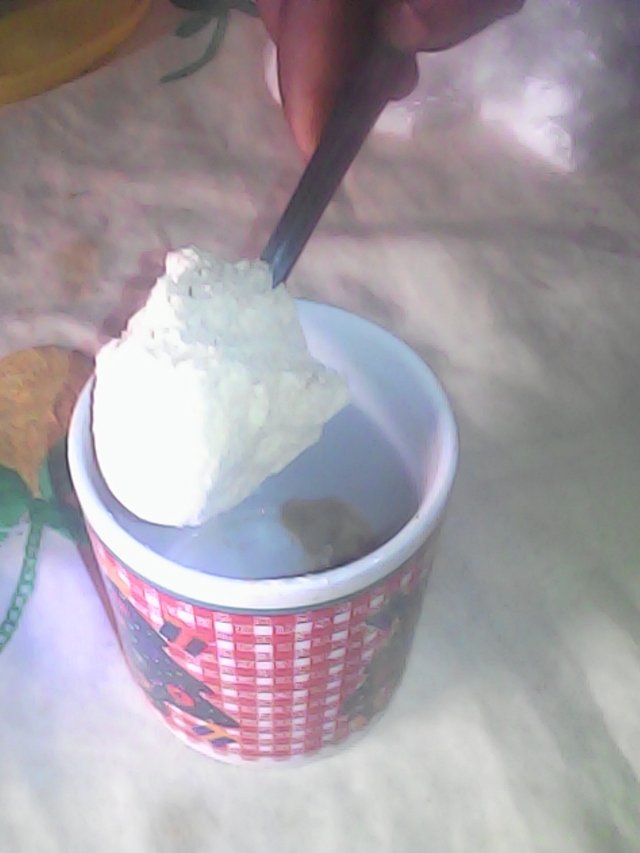 Measure soy beans warm and grind in a machine and keep safely.
Heat an estimated quantity of water depending on family size, until it boils.
Add tea leaf in the water for flavor.

Put a table spoon of soy bean powder in the cups.

Add two to three cubes of sugar or preferably honey.

Pour the boiled water into the cups or tea cups and stir, comfortably serve and it should be stir while drinking so it should not settle at the bottom of the cup. You can possible drink the soy bean tea with bread, cake, fried potato and egg etc.

Enjoy your breakfast please.

Its health benefits are just enormous and are outlined as follows;
-It keeps the skin healthy as it acts as moisturizer and also helps in reducing excess oil from the skin.
-It is equally good for babies in the form of food and serves as an alternate for milk.
-Its consumption also help in reducing visible signs of aging such as wrinkles, dark spots etc.
-Soy beans contain Vitamin E which helps in in replenishing dead skin cells and also aid in the formation of new ones.
-It consumption also contributes in strengthening our nails, as well as the oil helps in protecting the skin from various cardiovascular diseases and also acts as antioxidants and also reduce the risk of breast cancer development especially in women. [source](soybean nutrition facts,USDA.)
Soy bean consumption helps in the prevention of prostate cancer in that it is a rich source of phytoestrogen, which helps to prevent testosterone production in men.
As such we should duly encourage ourselves and family in the consumption of soy beans and friends for a better health.
Thanks for reading.