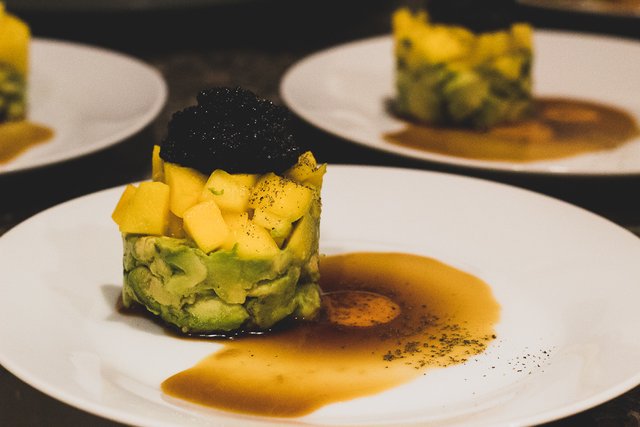 A Very Special Dining Event with A Broken Angel
About a month ago I had the very special opportunity to shoot some photos for an amazing and eclectic chef, Richard Hull of A Broken Angel(A vegan food cart in my hometown of Bend OR). With an ambitious six course meal for over 60 people planned Rich and his team of two other chefs got to work.
A diverse menu featuring as many items locally sourced as possible.
A reception snack featuring Oregon Strawberries covered in Seahorse Single Origin Chocolate.
Seahorse is a local chocolatier that sources only single origin cocoa. The strawberries sit atop a medley of infused nuts.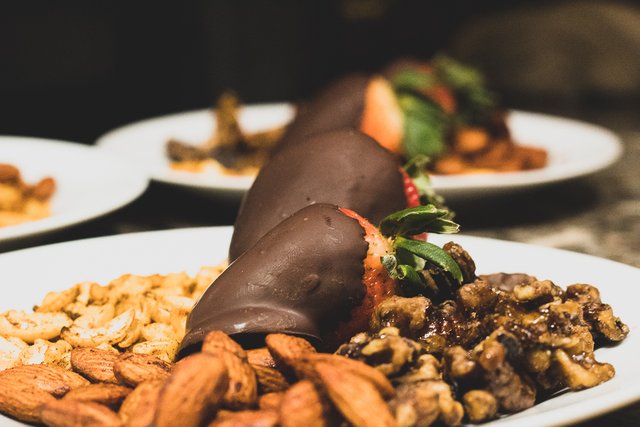 The First Course: Seaweed Caviar Tartare
A beautiful stack of avocado and mango topped with a vegan seaweed caviar.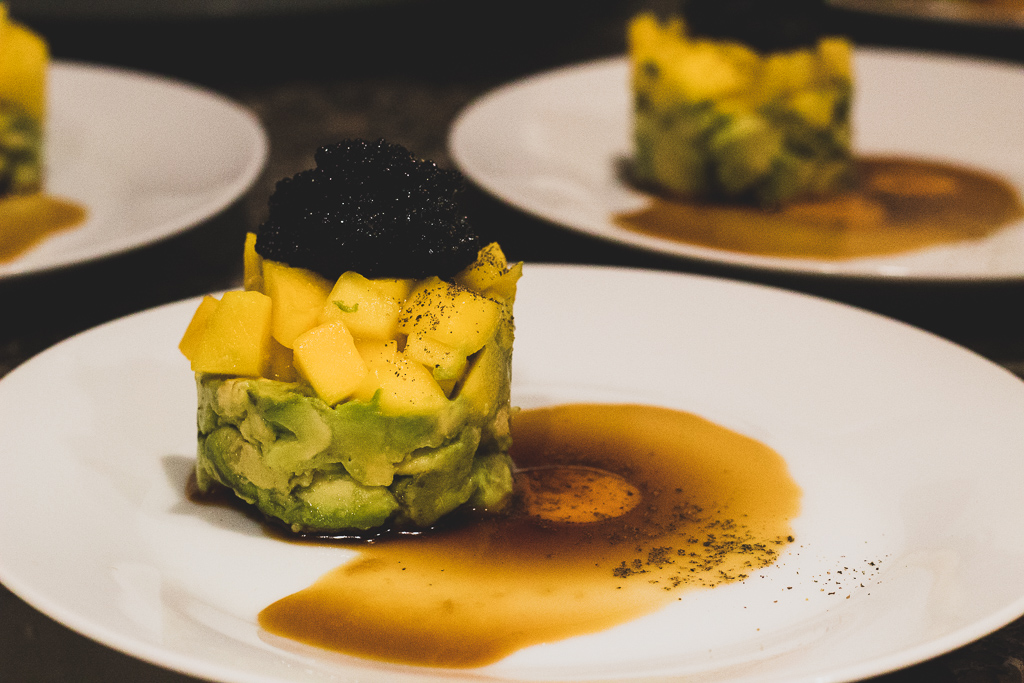 During this time, Chef Hull takes some time to address his guests.
He takes the time to explain who he is, what he does, and talks about the menu. Highlighting local sources for key ingredients on the night's menu and thanking everyone for coming.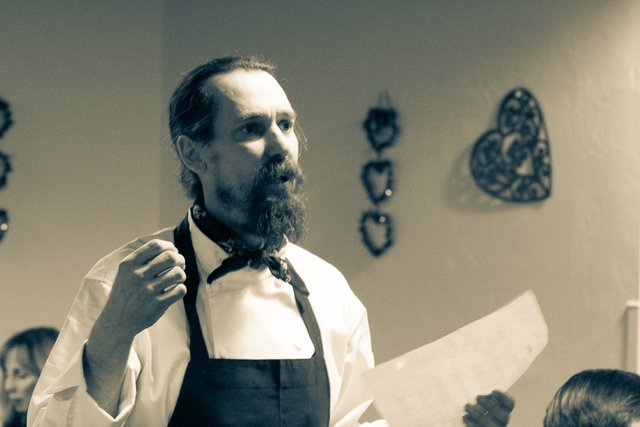 Entrée #1: Roasted Artichoke Aumonière or Beggar's Purse
A delicious entrée featuring a stuffed fillo dough on top of a dressed greek salad with local kalamata olives.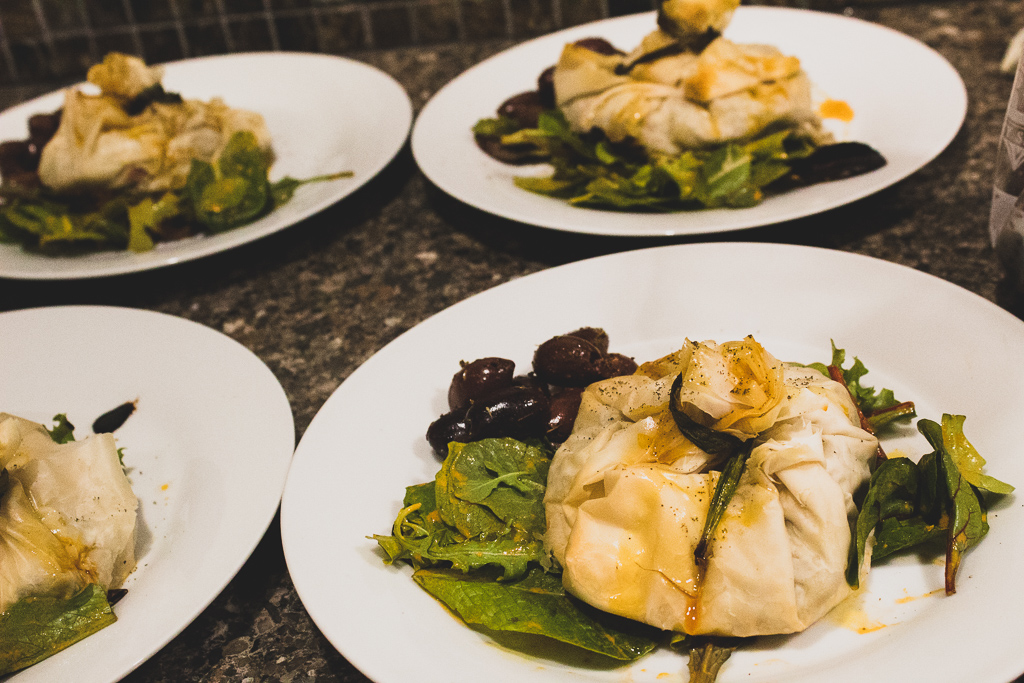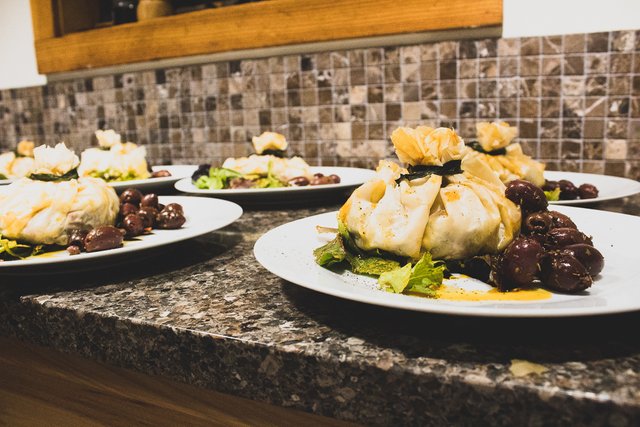 Entrée #2(and my personal favorite): A Smoked Black Truffle Curry over a Fried Forbidden Rice
Starting with Forbidden Black rice coveted for its nutty flavor its then topped with a black truffle red curry. A mixture of savory and spice the curry had a well balanced flavor that danced across my whole palate. As a final touch its topped with steamed asparagus and black pepper.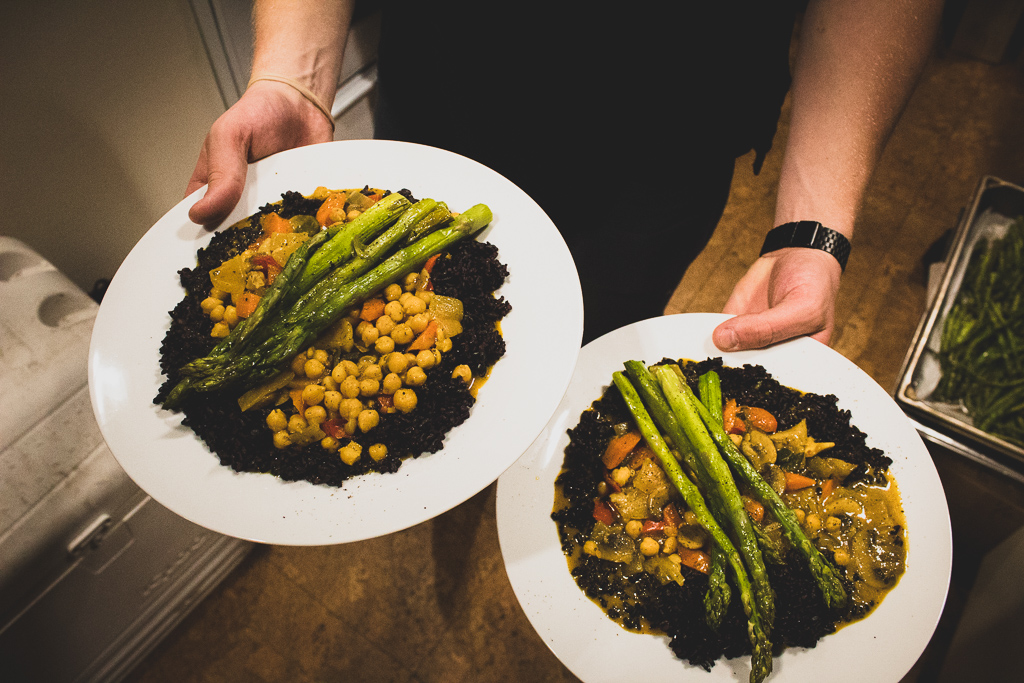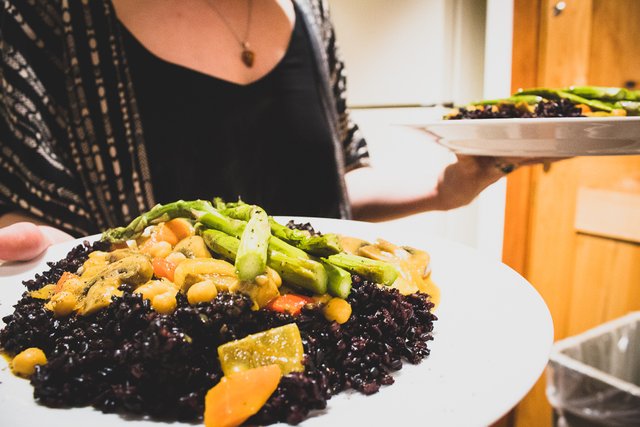 The Final Course: Tiramisu Martini with local C.W. Irwin Raspberries.
A delicious all vegan tiramisu with local raspberries was quite the treat. Plated in stemmed martini glasses made this hard to look away. A fitting way to end the dinner.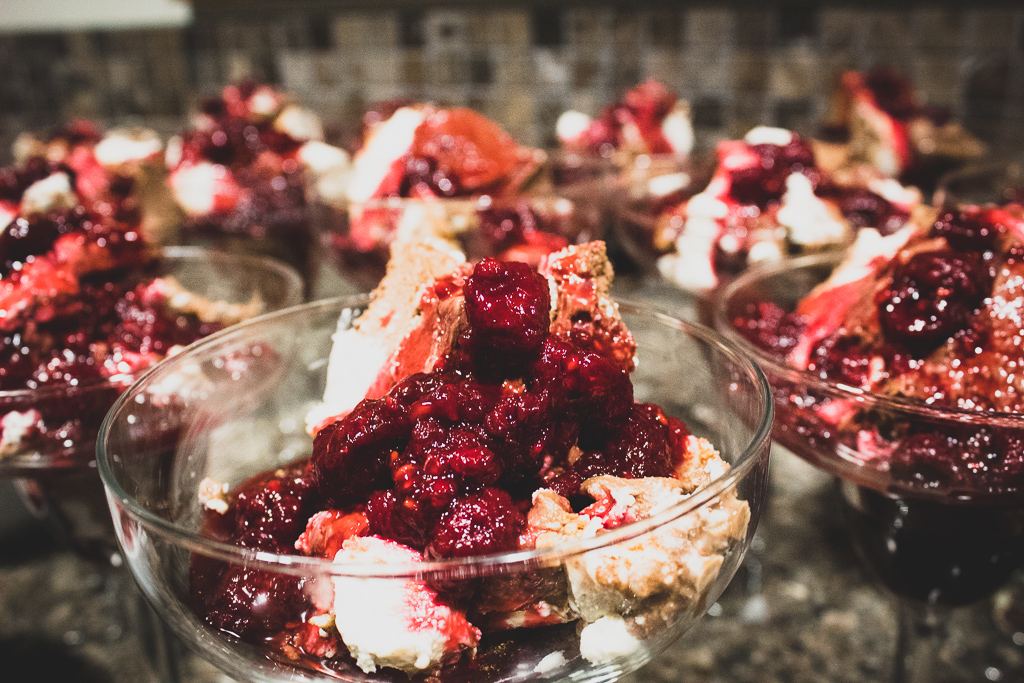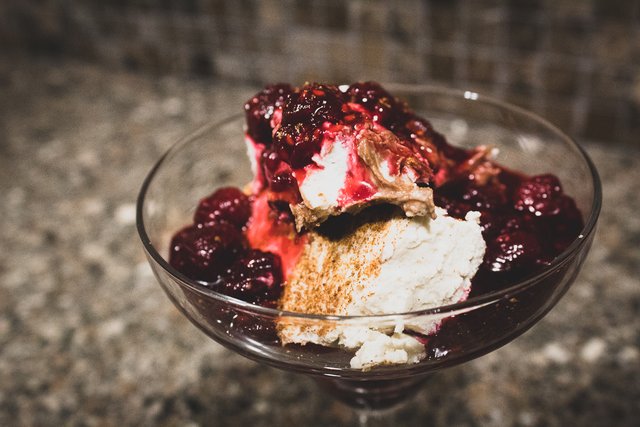 Chef says "Job Well Done"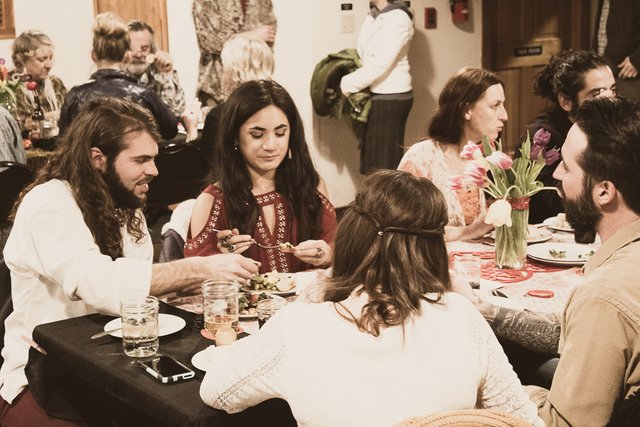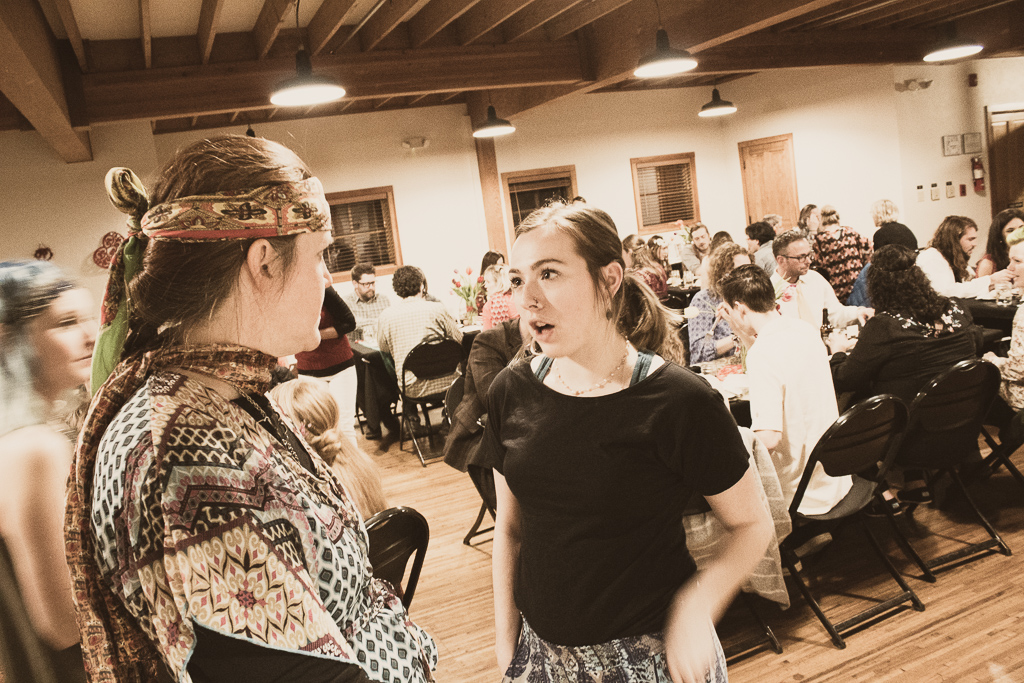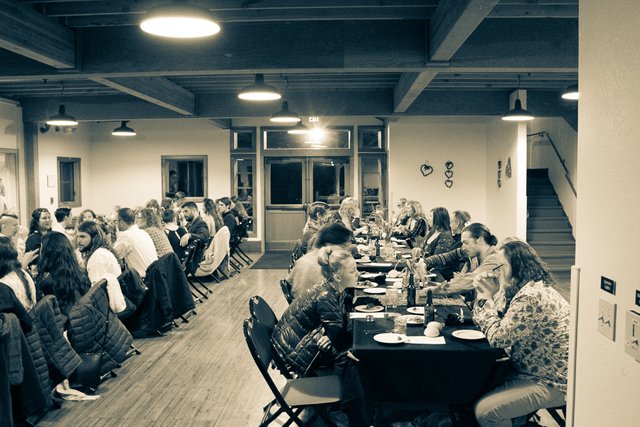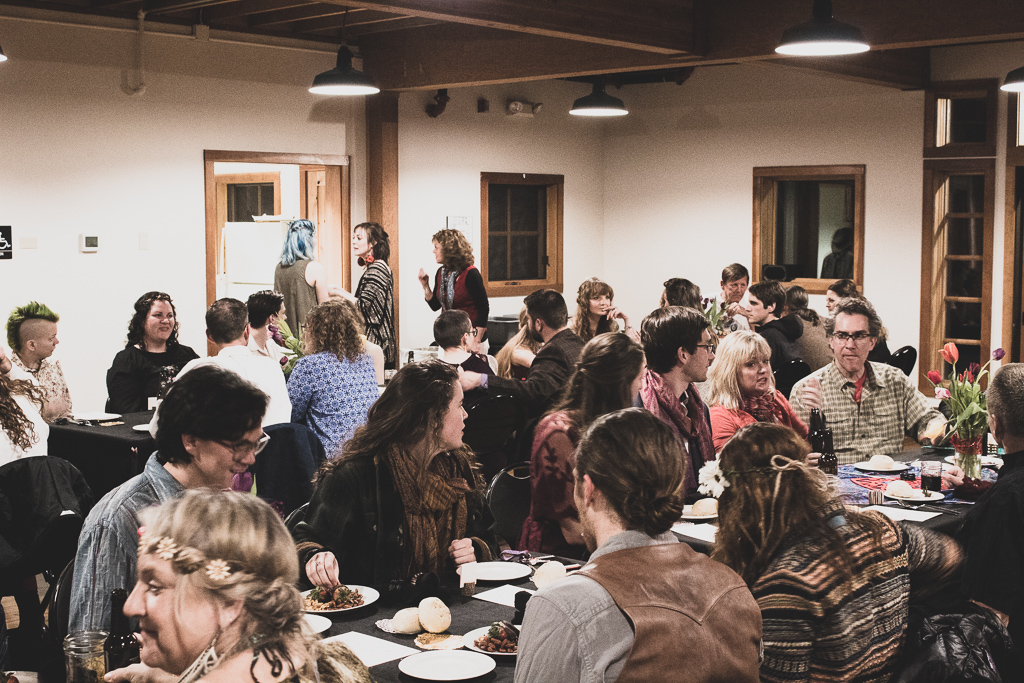 After dinner guests proceeded to move upstairs where there was a jazz band, drinks, and dancing to be had all around.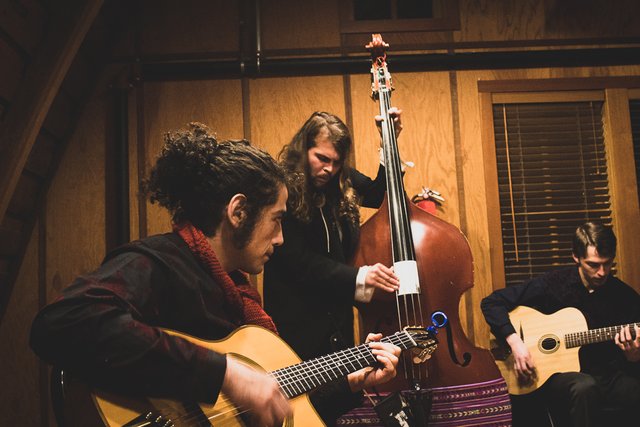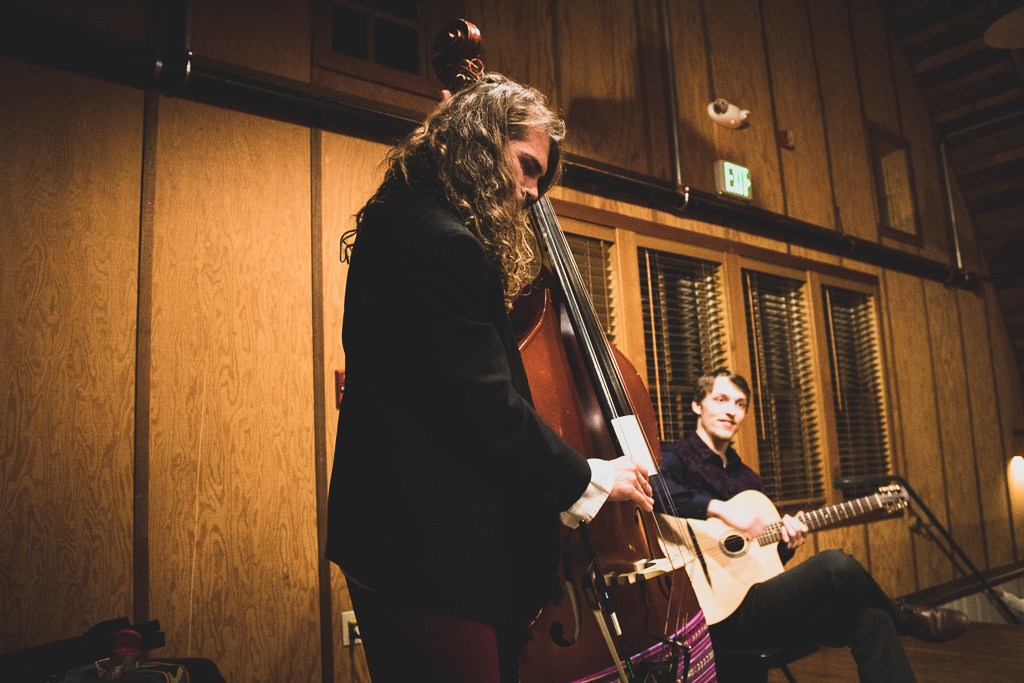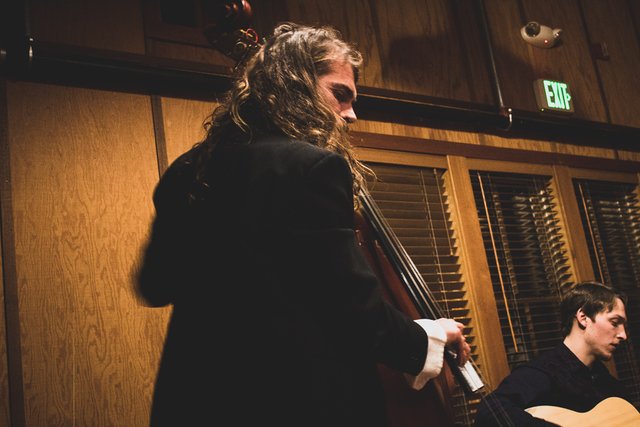 Thanks everyone for checking it out! I'd like to thank Rich, Barb, Justus, and Jeshua for the opportunity to be there that night and letting me sneak around with my camera;)