Spaghetti in creamy sauce with egg and pancetta (or bacon, brisket).
Very simple, fast, and incredibly tasty. Add vegetable salad - and
dinner is ready!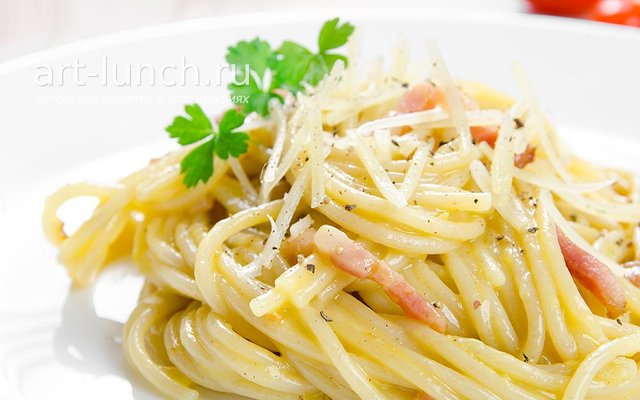 500 g of spaghetti
200 ml cream
1 egg
100 g of grated hard cheese
salt and pepper to taste
a piece of butter
150 g pancetta, smoked bacon or bacon
grated cheese for serving
Brew spaghetti according to the instructions on the package, but the
water is drained before ready, when the spaghetti is not yet boiled,
al dente. Throw back.
While cooking spaghetti, mix in a bowl of cream, egg and grated
cheese. Salt and pepper.
Heat a piece of butter in a frying pan, fry the finely chopped bacon
or pancetta. Remove from heat and add spaghetti. Top with a creamy
sauce. Mix everything and let stand for 2 minutes. Serve immediately,
sprinkle with grated cheese.