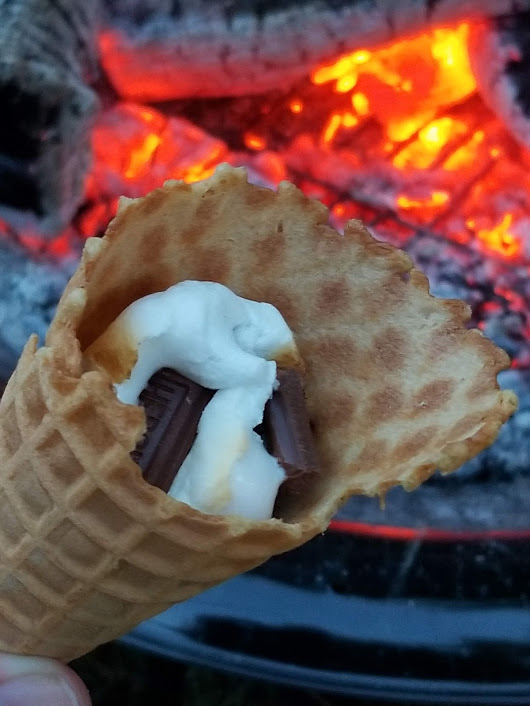 Our family vacation this summer was to rent a cottage out in the middle of nowhere near the Mississippi River in Iowa (US). On the first night, we decided to build a campfire and roast marshmallows.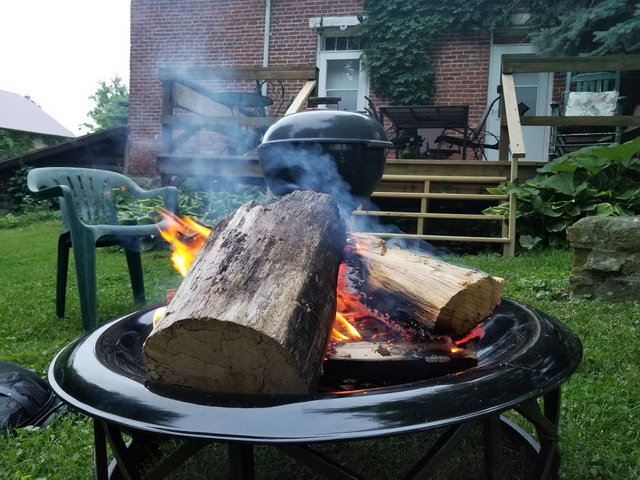 Instead of putting the marshmallows on graham crackers along with some chocolate - called a S'more here in the US - we put the ingredients in a waffle cone instead. It was a very good choice.
The taste was spot on and typical mess created by the contents slipping out of the graham cracker was contained by the cone.
It was a very relaxing time and I can't wait to go back again soon.