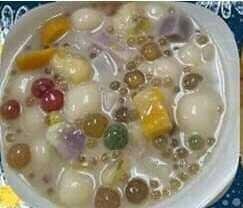 Late snacks, it's been two hours I made (ginataang)root crops with coconut milk". It makes so long preparing this. But it's okey sweet naman e!😊
I remember this when I was young my mother preparing this for our snacks. She cooks very sweet. And I did it today for my kids.
Hope you like it!
Thanks for dropping by!
Love,