Energy Of Food + Superfood Peanut Butter Fudge RECIPE
It's undeniable: food is powerful. What you eat, you become.
As you wake up, do you shove down a bagel while checking your emails, or eat a vibrant and nutritious meal with a side dish of mindfulness?
I love food. I believe that eating is not only a way to nourish ourselves physically but also a way to better connect with ourselves energetically. Especially if it's wholesome, nutritious food prepared with care. It makes all the difference.
I'm stoked to share with you my new favorite recipe inspired by my friend Chef Shine.
It's the most delicious and healthy peanut butter fudge I've ever had.
Enjoy it as a dessert, snack or an indulgent on-the-go breakfast.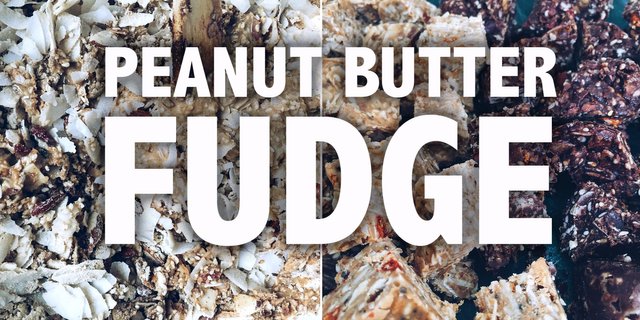 *This is a kitchen sink recipe. Get creative and use whatever seeds, nuts, superfoods you have on hand.
Ingredients:
1.5 cups organic peanut butter (replace with almond butter for paleo version)
1 cup shredded coconut
1/2 cup sliced raw tigernuts
1/2 cup sesame seeds
1/2 cup goji berries
1/2 cup slivered or chopped raw almonds
1/2 cup coconut oil
1/2 cup raw cacao nibs
*1/2 cup raw cacao powder for chocolate version
1/4 tspn. sea salt
1/4 tspn. vanilla powder
Optional sweetener: honey, maple syrup or coconut sugar to taste.
Directions:
Grease a pan with coconut oil, and toast sesame seeds, coconut, and almonds until golden.
In a large bowl, combine all ingredients, including the toasted ones.
Combine until creamy.
Put the fudge in a container with a lid and spread evenly.
Place in the freezer for at least 6 hours.
Cut up in squares and enjoy!
Keep the fudge frozen (it melts!)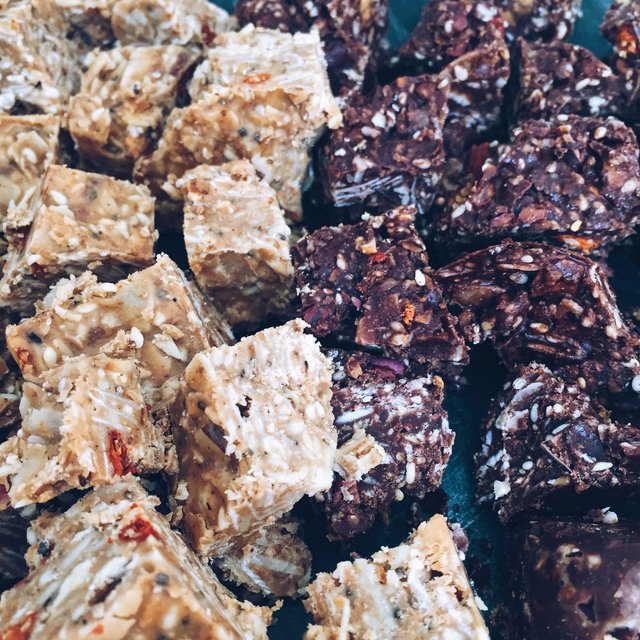 If you make this recipe, I'd love to hear how it goes! :)
What is your favorite way to eat PB? Comment below!