SIMPLY VEGAN RECIPE: Chickpeas Cutlets 🍔Perfect for Vegan Burger! 😋
Hello My Dear Steemit Friends! 😊
Do you like burgers? Yes, of course! ;) Right?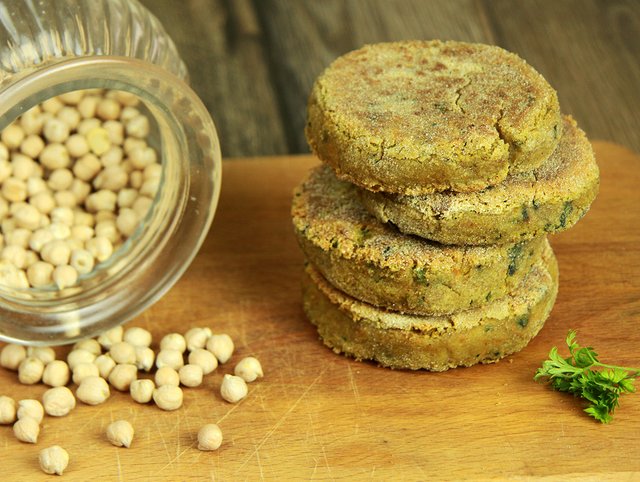 Find out how delicious (and full) can be vegan burgers. On my blog there is a RECIPE for burgers with brown rice and red beans. 
Today I will show you how to prepare chickpeas cutlets that are perfect for burgers, but you can also eat them for lunch with of baked potatoes or potato purée.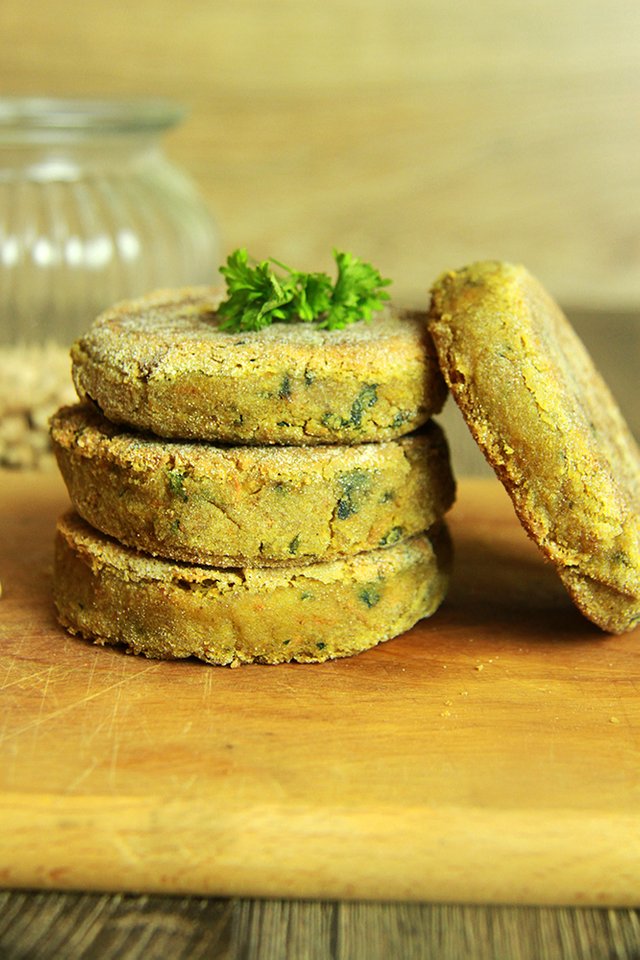 Ingredients:
1 cup of cooked chickpeas
1 onion
2 cloves of garlic
1 carrot
a handful of spinach
a pinch of Himalayan salt
a pinch of freshly ground pepper
a pinch of turmeric powder
mix your favorite herbs
amaranth flour
olive oil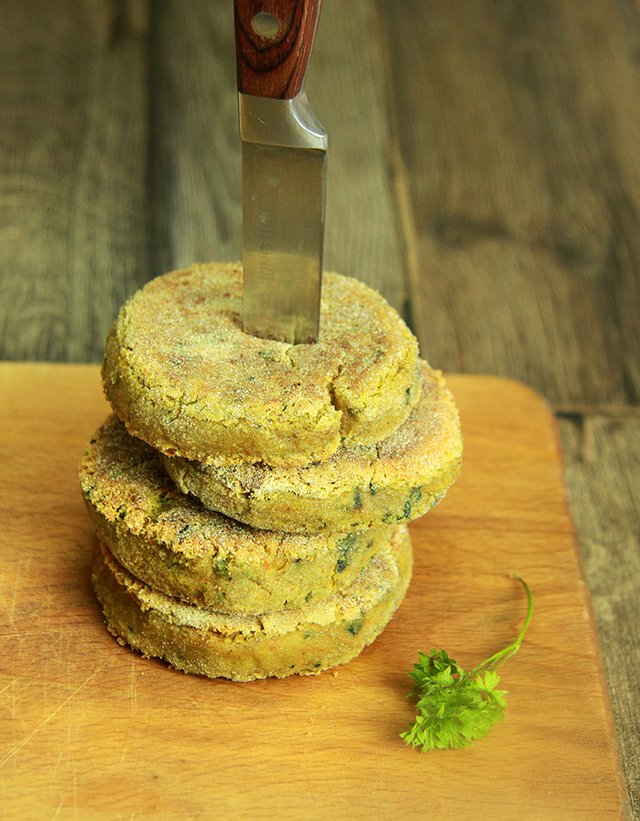 Preparation:
 1. Heat the oil in a saucepan, add chopped onion and pressed garlic, fry for a few minutes. Then add grated carrot and chopped spinach leaves, stir. 
2. Blend the chickpeas, add fried vegetables and spices. Mix thoroughly. If the dough is too thin, add some amaranth flour.
3. In your hands, form cutlets and coat it in amaranth flour. 
4. Fry the cutlets on gold on both sides or bake in the oven. 
5. Serve with baked potato or potato puree and fresh vegetables. You can also use them to prepare vegan burgers with your favorite vegetables and sauces. 
Enjoy your healthy vegan meal! 😃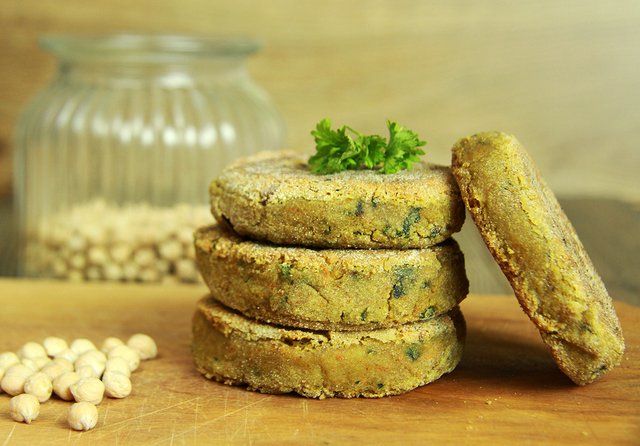 Bless you!
Moni  😍