Hello!
As I wrote in the post My Way to Health a few years ago I started a diet without eggs, wheat flour and dairy products. My first question was: what about pancakes? 😂  haha 
I created an amazing recipe with only two ingredients: buckwheat and water. It's a great base for sweet and savory dishes.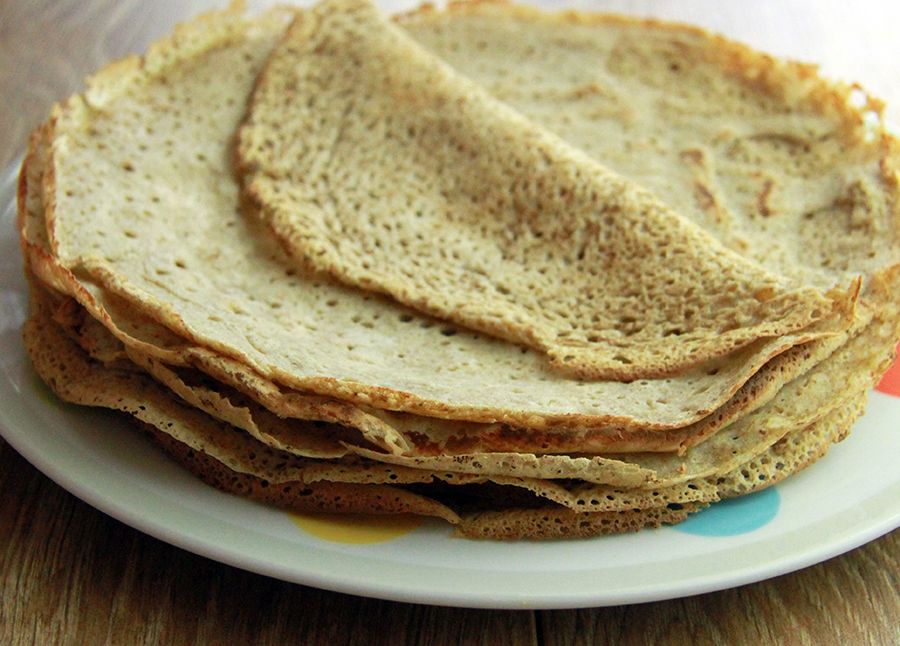 Ingredients:
250 g of non-roasted buckwheat groats
200 ml of water
a pinch of Himalayan salt
coconut oil for frying 
optional: a pinch of  turmeric powder, pepper powder or other herbs
Preparation:  
Rinse non-roasted buckwheat groats in water and soak buckwheat groats in fresh water for the whole night.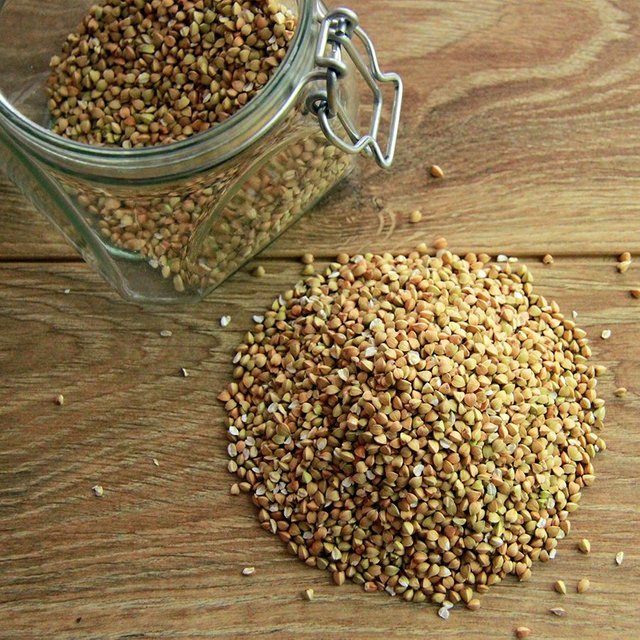 The next day add a pinch of salt (and spices or herbs if you want) and blend into a pancake batter.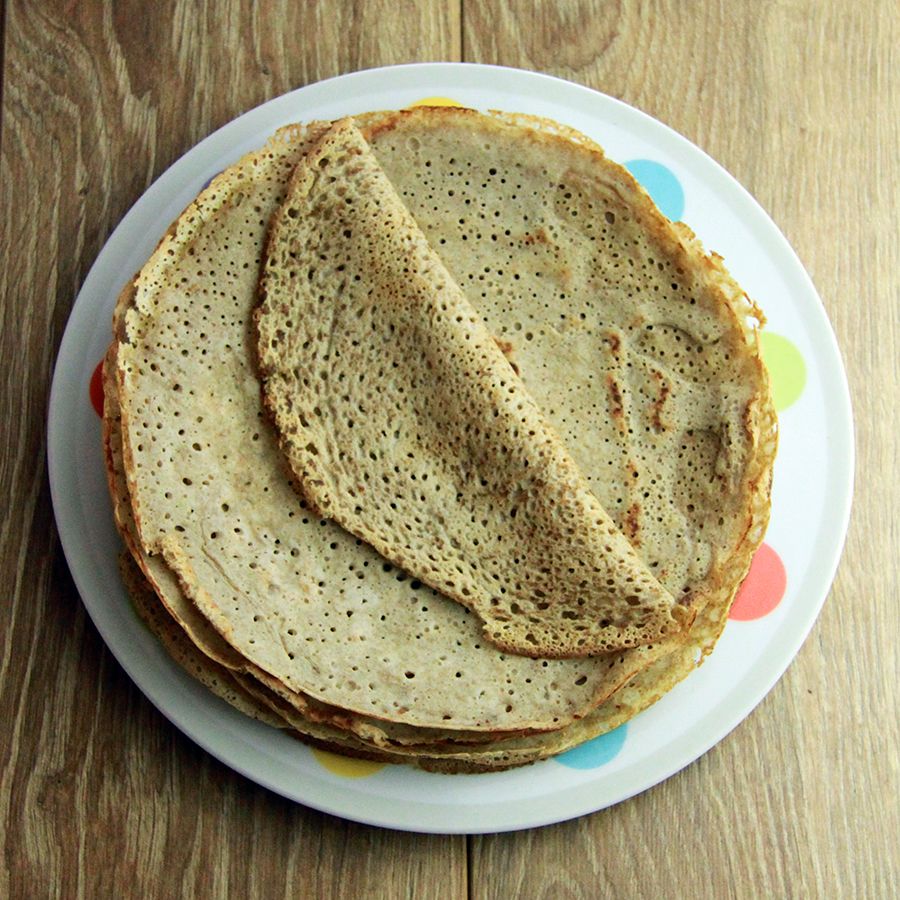 Heat the coconut oil in a frying pan and fry pancakes.   
That's all! 😉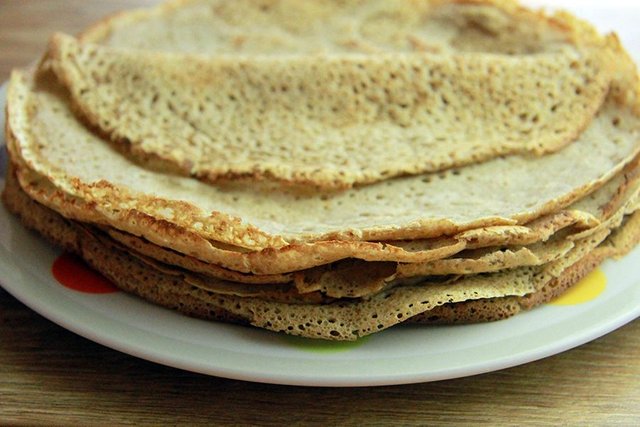 Bless you!
Moni 😍