Pie with apples and cottage cheese
The pouring is very delicious and perfectly combined with apples.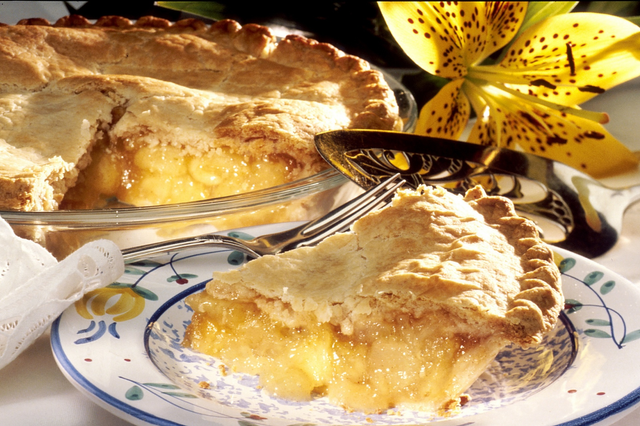 Image source


Ingredients
3 eggs;
120 g of sugar;
75 g of butter;
150 g of flour;
70 g of potato starch;
½ teaspoon baking powder;
250 g cottage cheese;
2 tablespoons lemon juice;
3-4 large apples.


Preparation


Mix 1 egg and 50 grams of sugar with a mixer. Add softened butter, flour, 50 g of starch and baking powder. Knead the dough, wrap the food film and put it in the refrigerator for half an hour.
In 2 eggs separate the proteins from the yolks. Mix the yolks, cottage cheese, 70 g of sugar, 20 g of starch and lemon juice with a mixer. Separately, whisk the squirrels into lush foam, enter into the curd mixture and mix with a spatula.
Peel the apples from the peel and seeds and cut into small slices. Roll out the dough with a round layer and distribute the parchment-covered form along the bottom and sides of the dough. Excellent fit shape with a diameter of 26 cm.
Put the apples on the dough and pour the curd mixture. Put the cake in a preheated oven for 180 ° C for 40 minutes.
---
Thanks for following. Hope you find the article useful.