Hello everybody!
First of all, I want to apologize to the entire Steemit community for committed plagiarizing on my last posts "Insulin - Builder Of Muscle Mass" and "Should You Exercise When You're Sick?"
I used to learn from many croatian articles and now I have decided, unfortunately, from these articles to translate some / all of the sentence, in order to better explain to people. I knew it was wrong but I did not have the motivation to write everything in a way that people will understand the best.
I learn from mistakes, this is the only an incentive that in the future I do my best. And I will!
It will not happen again!
Thank you and my apologies again.
My best breakfast for muscle mass
Today I want to share with you my usual breakfast which I eat on period of gaining some muscle.
Breakfast is the most important meal of the day, and it is important to enter all the necessary macro and micro nutrients.
Macro nutrients are proteins, fat and carbs.
Micro nutrients are vitamins and minerals.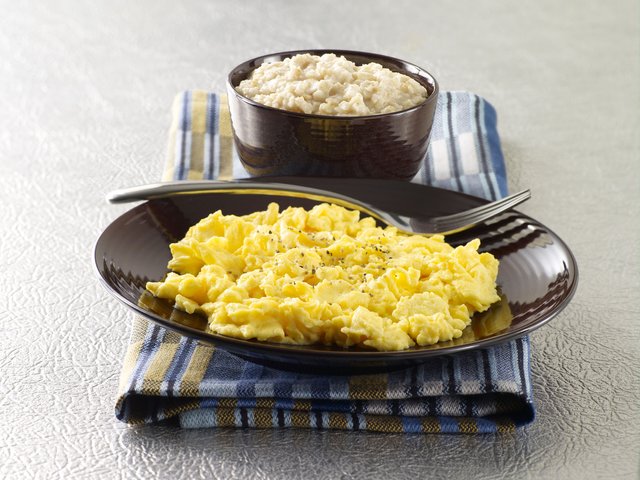 The benefits of a healthy breakfast
supply body energy to perform daily tasks
increase concentration
speeding up metabolism
the creation of satiety for the day
So what is the best to eat right in the morning?
Well, for me that is some carbs like oats, wholemeal bread, corn flakes... The best fat source for a breakfast from my opinion are whole eggs, and protein sorces from egg whites, protein powder, meat...
What I eat for breakfast in order to get muscle mass?
For me that's usually 5 whole eggs, 100 grams of oats with 30 grams of whey protein.
Why?
Breakfast is the first meal after the longest period without food in the day. After sleeping body is empty and needs to compensate all the nutrients.
Eggs are an ideal source of protein and fat that will keep me satiated all day, in combination with oats, which are slow source of carbohydrates will keep me even more satiated and whey protein will immediately provide the necessary energy.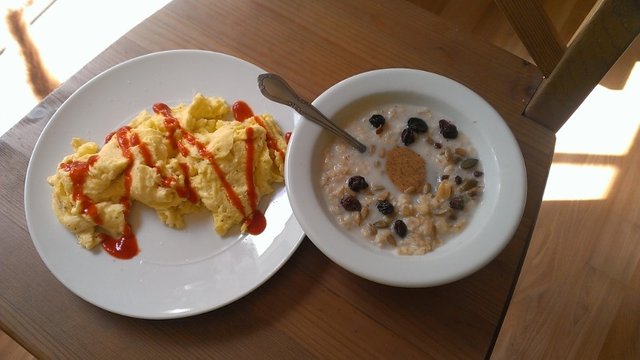 You can also add some nuts in your oats, or raisin to improve the taste, but do not overdo it, 15-25 grams is more than enogh.
Sometimes I like to add some sweetener like natren or stevia in my oatmeal to have sweet taste and ketchup on my eggs.
Improvise, if you dont like the taste of some foods, try to make it in a different way!
Also, it is necessary to adjust diet to the weight, metabolism and years.!



Thanks for reading, you can follow me here for more interesting articles: @luka.skubonja