Watermelon Feta Salad
This super-easy, refresing, healthy, sweet, salty, aromatic salad with fresh ,juicy, ripe watermelon slices is perfect for hot August days and nights!
Watermelon, cucumber, feta cheese, valerian, black cumin seeds, basil,mint, red onion, grapes and a few drops of olive oil and fresh lime juice , are the ingredients for this beautiful salad with summer flavors and fragrances..You could add sea salt flakes for garnish. I love the saltiness of feta and the sweetness of watermelon. A cool combination that rocks! But If you are not a fan of feta, other white cheeses, like fresh mozzarella balls, would also work.
When I took these photos, my lovely nephew, who adores watermelon (and me of course, haha), was in the middle of photoshooting and was waiting to eat as much as possible of this delicious red fruit..
An amazing, colorful, simple dish(it takes minutes to prepare), a perfect mix of savory and sweet, that you can create for the rest of watermelon season and everyone will love it !Literally summer in a salad..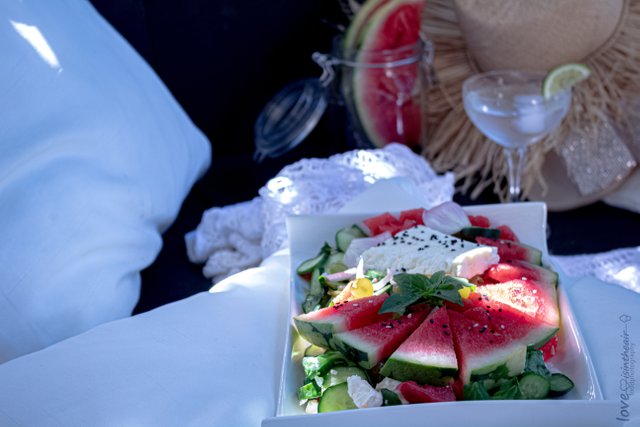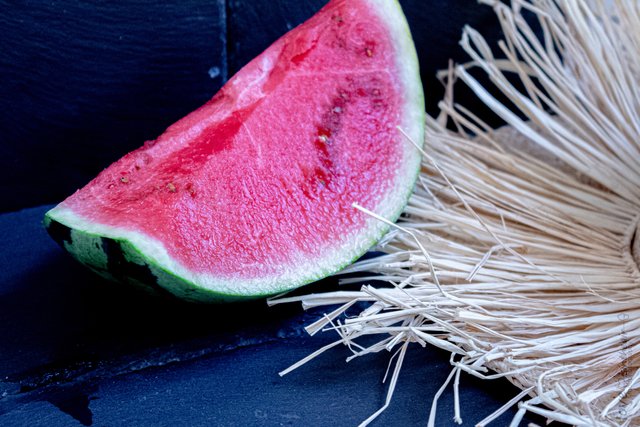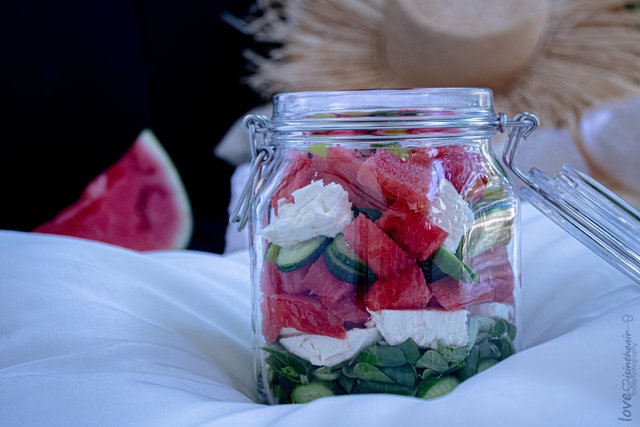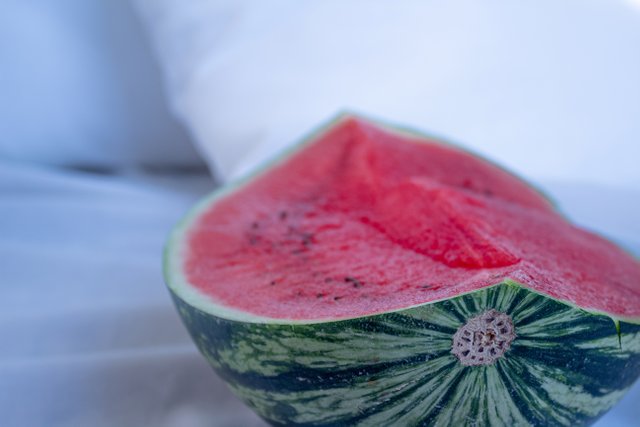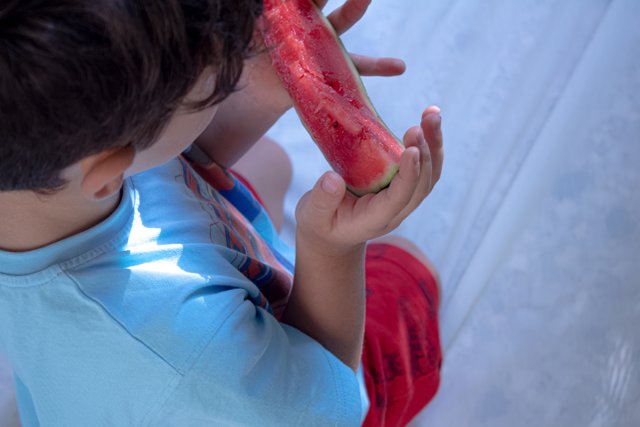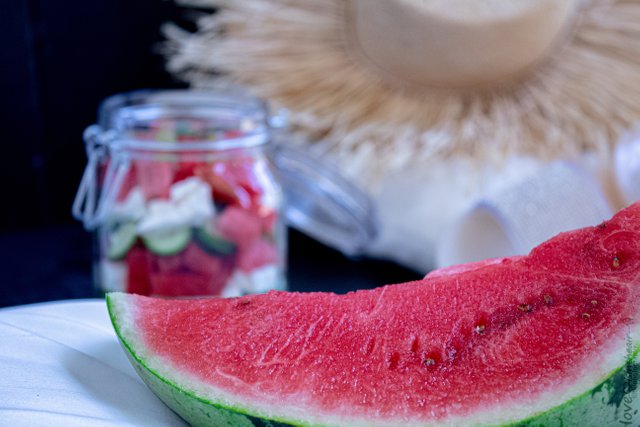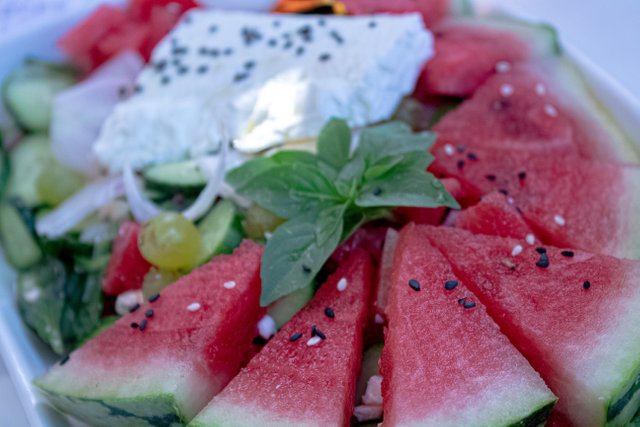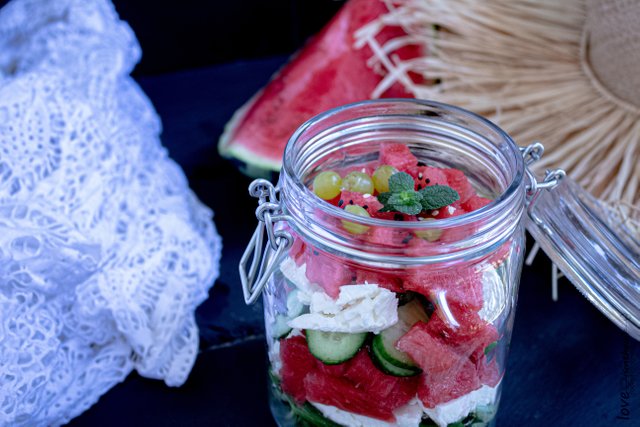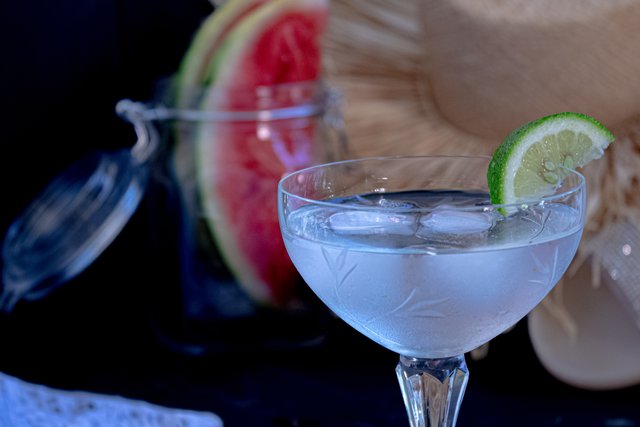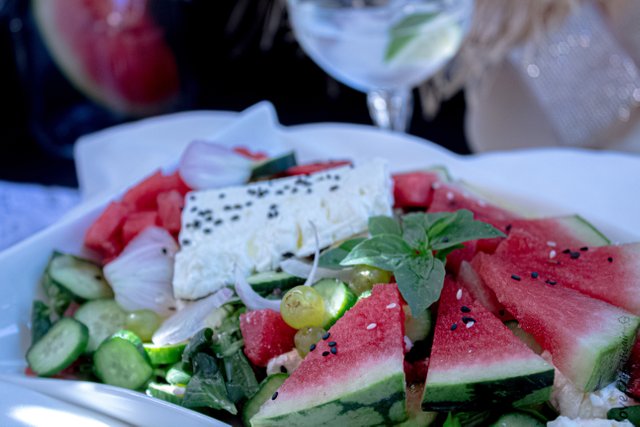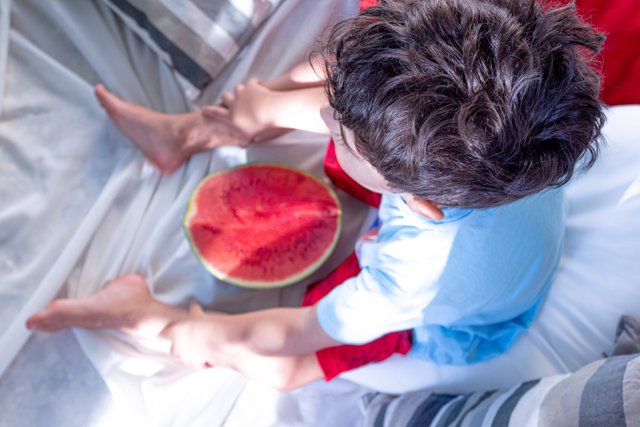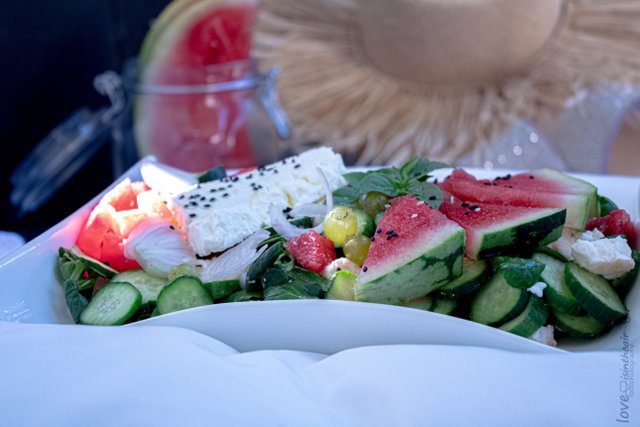 Thank you!!!❣️❣️
@loveisintheair