That's one thing good about kampung life (village life) is that you usually have a plot of land, and usually your land is hardly baren if you have seniors around.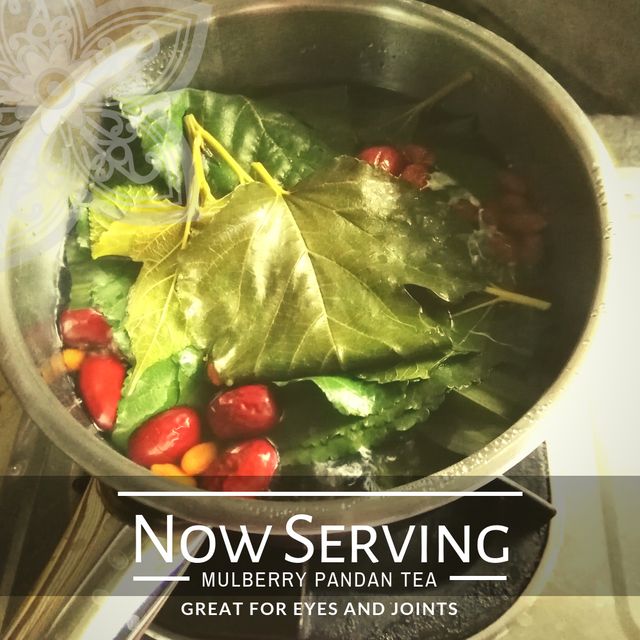 And often time, when you are home especially a little under the weather, a concoction like this is brewing with homely love.
A pot of almost 2L of water with freshly picked mulberry leaves, pandan leaves, dunk in a few dried red dates (black if you want it to be sweeter) and wolf berries is enough to fuel 3 person for the day; with healing remedies like improving sight, lowering joint inflammation and also improving blood count (especially for low blood count, or when a woman goes through her goring monthly episodes)
These are some of the most basic ingredients to whip up a nice tea with almost zero expenses; probably just a few cents of dried dates and wolf berries plus a dollar or two of gas.
It's still cheaper than being served one cup of herbal tea with a few ringgit; while this is a whole pot of 2L for 3 person.
Bottomline there's always pros and cons between city and rural life. You weight between conveniences and sometimes survival plus purpose, but most importantly you need to know what you want out of life.
Posted using Partiko Android