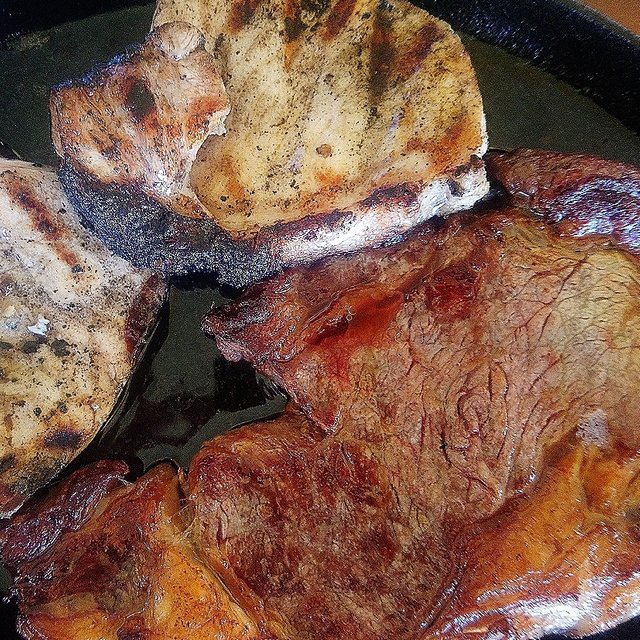 ---
We were mostly carnivore until two weeks ago when I decided to refocus. I was sneaking tiny amounts of gummy bears and chocolate keeping my carb cravings going and my healing at a slower pace. It was also taking a toll on me mentally as I knew that sticking to the diet at least temporarily is the best way for me to achieve the health benefits I'd like.
John is on day two officially no sugar finding the carb cravings harder to deal with partially due to the fact that he reacts less to the foods than I do. When I eat some Hershey chocolate I have days of hangover and terrible feelings, him not so much. So when I see Hershey chocolate or a baked good my stomach starts to hurt instinctually where I think his mind is still associating it with good things. Once you have a bad reaction to food the way I do, it'll make you swear off things you've never expected.
Still feeling lots of intermittent detox feelings but also lots of bursts of energy and immense clarity. I feel like my body is trying to find a balance and I just have to be patient while it does. Feeling better and better every day.
---