Hello dear Steemians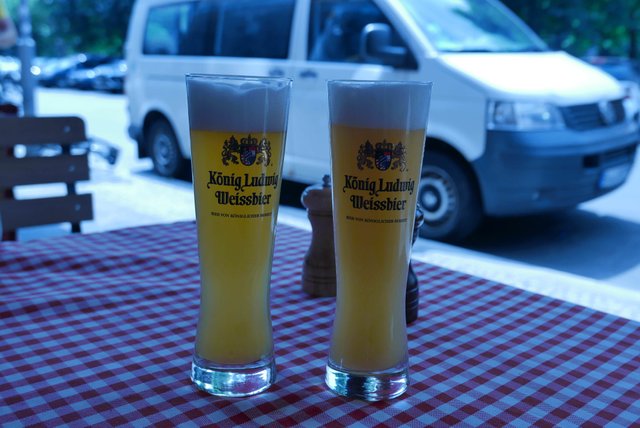 Eating Like God In Italy
A few days ago @charles-d and me had decided to go for some Italian food. The restaurant Trattoria Portofino is a very nice place with amazing food. As it has been very hot we started with two wheat beers König Ludwig from the barrel.
They have a great lunch offer where you have to pay only 8,50 Euro for mostly every pizza, pasta and salad included a soft drink too.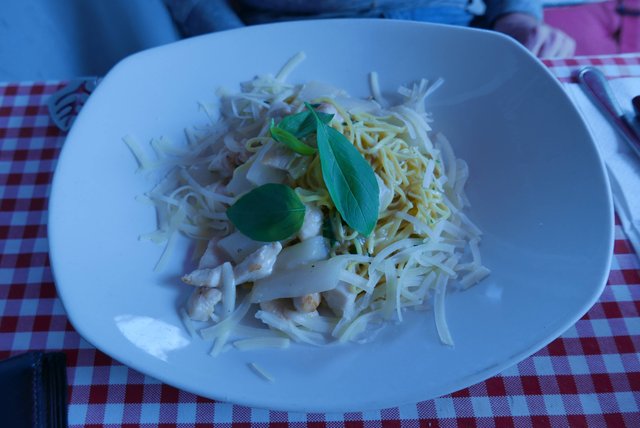 We choose something from the special card as we wanted asparagus. 
@charles-d ordered fresh noodles with asparagus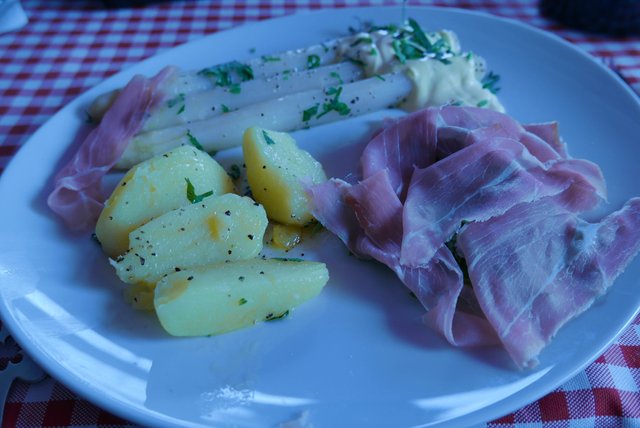 And me me asparagus with potatoes, Italian ham and hollandaise sauce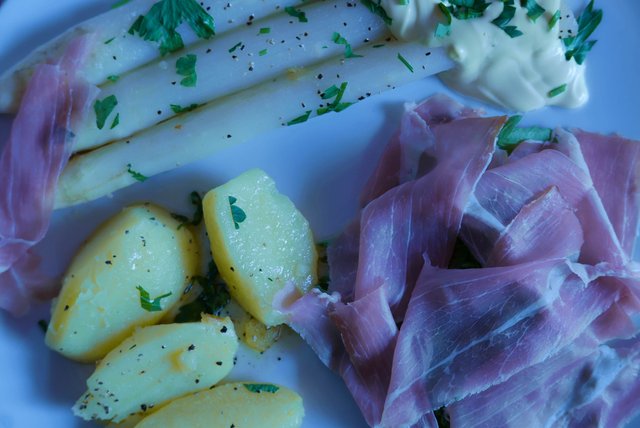 Conclusion: When it comes to Italian food, you'll love this restaurant. Everything is top fresh and tastes like on holiday. Thumbs up.
Panasonic DMC-LX 100 without editing