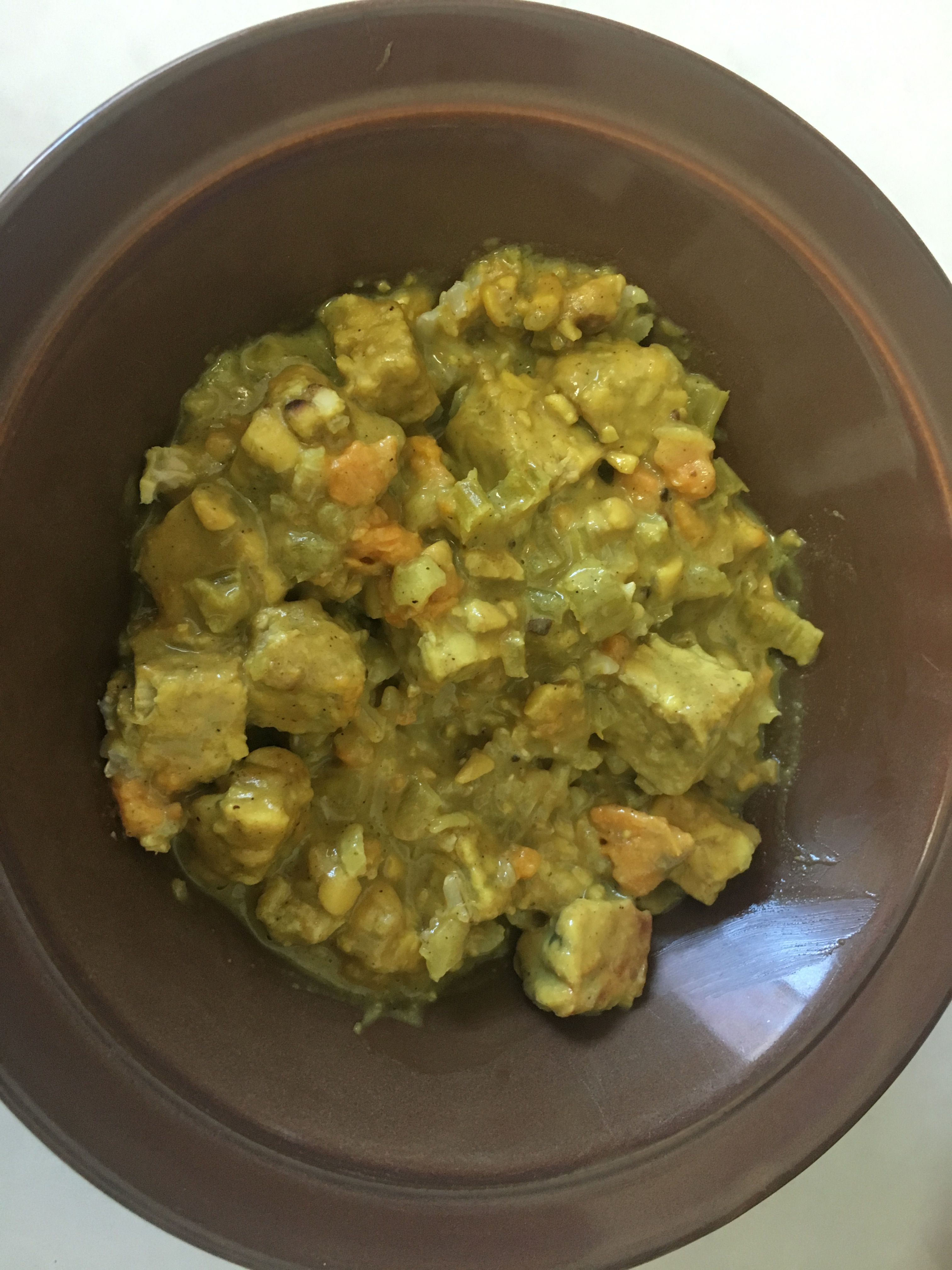 I consider myself very lucky to be part of a large and loving family. My husband is one of seven kids, and most of his siblings live nearby. This gives us plenty of opportunities to get together, especially to celebrate birthdays. This weekend was no exception, and yesterday, we hosted a birthday gathering for a dear sister-in-law. If anyone in the family is facing a struggle, she is often the first person to step in, so naturally, my husband and I wanted to give her a special day. We love entertaining, and promptly started planning the menu.
As much as we enjoy hosting, though, we were faced with the difficult decision of what to serve. Given that we have family members who are vegetarian, gluten-free, diabetic, and dairy intolerant, it doesn't leave us many options. To further complicate matters, one of my brothers-in-law has rheumatoid arthritis, and the list of foods that he cannot eat is longer than the list of foods that he can tolerate. Everything from night shade vegetables to olive oil, corn to rice makes his joints swell.
So, I started brainstorming foods that would work and settled on tempeh. In case you are not familiar with tempeh, it is an incredible source of fermented soy protein that has been a staple in Indonesian cuisine for centuries. I like it because it has a lot of fiber and is very filling when added to vegetarian dishes. It has a nutty, grainy texture that is very satisfying.
It is still a little cold in Southeast Wisconsin where I live, so we decided to serve a stew. Looking for interesting ways to spice up the tempeh, I settled on a Caribbean spice combination from Dr. Mark Hyman's Eat Fat Get Thin cookbook that includes cumin, coriander, turmeric, allspice and grated nutmeg. The following recipe comes from a combination of several cookbooks as well as my own modifications to make it family friendly. I made this recipe for my large crew, but it can easily be cut in half for a smaller gathering. I hope you enjoy it!
Ingredients:
4 packages (16 oz.) organic tempeh
8 Tbsp. coconut oil
3 small onions
8 ribs of celery
1 medium-sized sweet potato
2 small scallions
2 cloves garlic
3 tsp. cumin
3 tsp. coriander
2 tsp. turmeric
1/2 tsp. allspice
1/2 tsp. ground nutmeg
1/2 tsp. sea salt
4 cans full-fat coconut milk
Directions:
Chop tempeh into 1/2-inch, bite-size pieces. Cook for ten minutes in a large pot over low heat, stirring regularly, until tempeh is browned on all sides.
While the tempeh is cooking, peel the sweet potato and cut into small cubes. Tip: the smaller you can cut the sweet potatoes, the quicker they'll cook.
Cut the onions, scallions, and garlic into small dice and chop the celery.
Remove tempeh from stove and set aside. Add the remaining coconut oil to the pot and cook vegetables and garlic for seven minutes or until potatoes are tender. Stir occasionally.
Add the browned tempeh back to the pot. Stir in all spices, making sure that the tempeh and vegetables are well coated.
Add the coconut milk and bring to a slow boil. Reduce heat to low and cook until thoroughly heated, about five minutes.
Serves 12-16. This stew is very filling and will keep you satisfied for hours.
Like many of the recipes I'll share, this one is limited only to your own creativity! Here are some variations you can try:
Add stewed tomatoes and cayenne pepper.
Add freshly squeezed lime juice.
Substitute turmeric for red or yellow curry.
Add Serrano or other hot peppers.
Serve over cooked brown or white rice for a complete meal.
I am happy to say that the stew was well received at our party. It didn't disappear quite as quickly as the Shamrock cookies, but that's life!