I am fortunate to live within walking distance from a Co-Op with healthy organic produce, much of which is locally grown. Well, okay, the bananas aren't -- we can't seem to grow them in Wisconsin -- but we can grow plenty of fruit and vegetables here.
Given that eating organic food is more expensive, I am always on the hunt for bargains. Well, today, I found one at my Co-Op: ready-made zoodles. Ever heard of these? They are noodles made from zucchini. You can make them yourself by taking one zucchini and swiping it against a cheese grater, but I tend to opt for convenience here.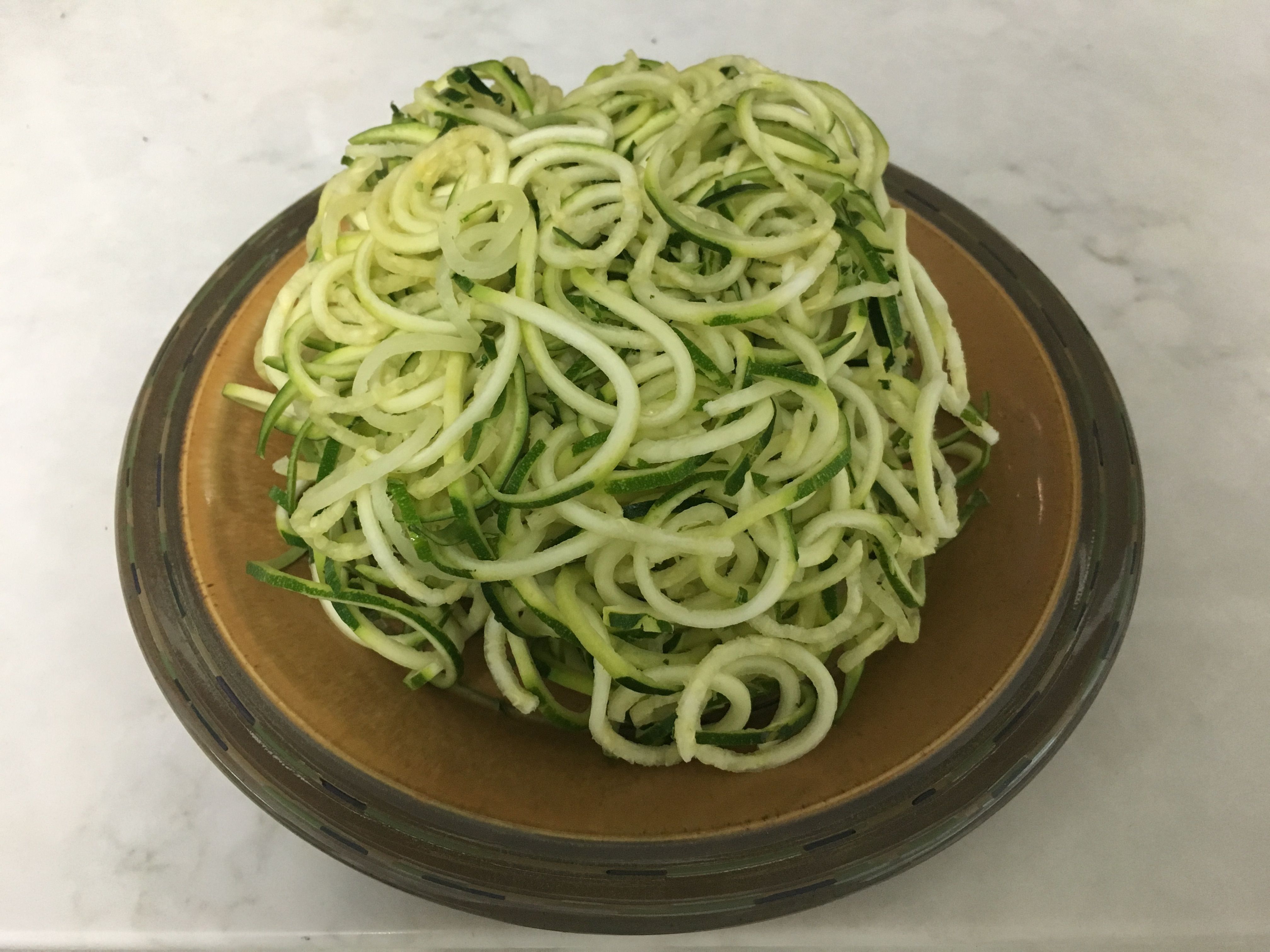 One of the challenges with cooking zucchini is figuring out how to add a little flavor to them. I personally find that zoodles are delicious sauteed in olive oil with a little sea salt, but if you have picky eaters in your household or don't like the taste of squash, then you might need to work a little harder to hide the taste. That's where this recipe comes in.
These zoodles are prepared with a lemon turmeric sauce that adds just the right amount of flavor to ordinary zucchini. The two ingredients that really make this recipe unique are adding a finely chopped shallot to the zucchini and adding fresh ginger to the sauce.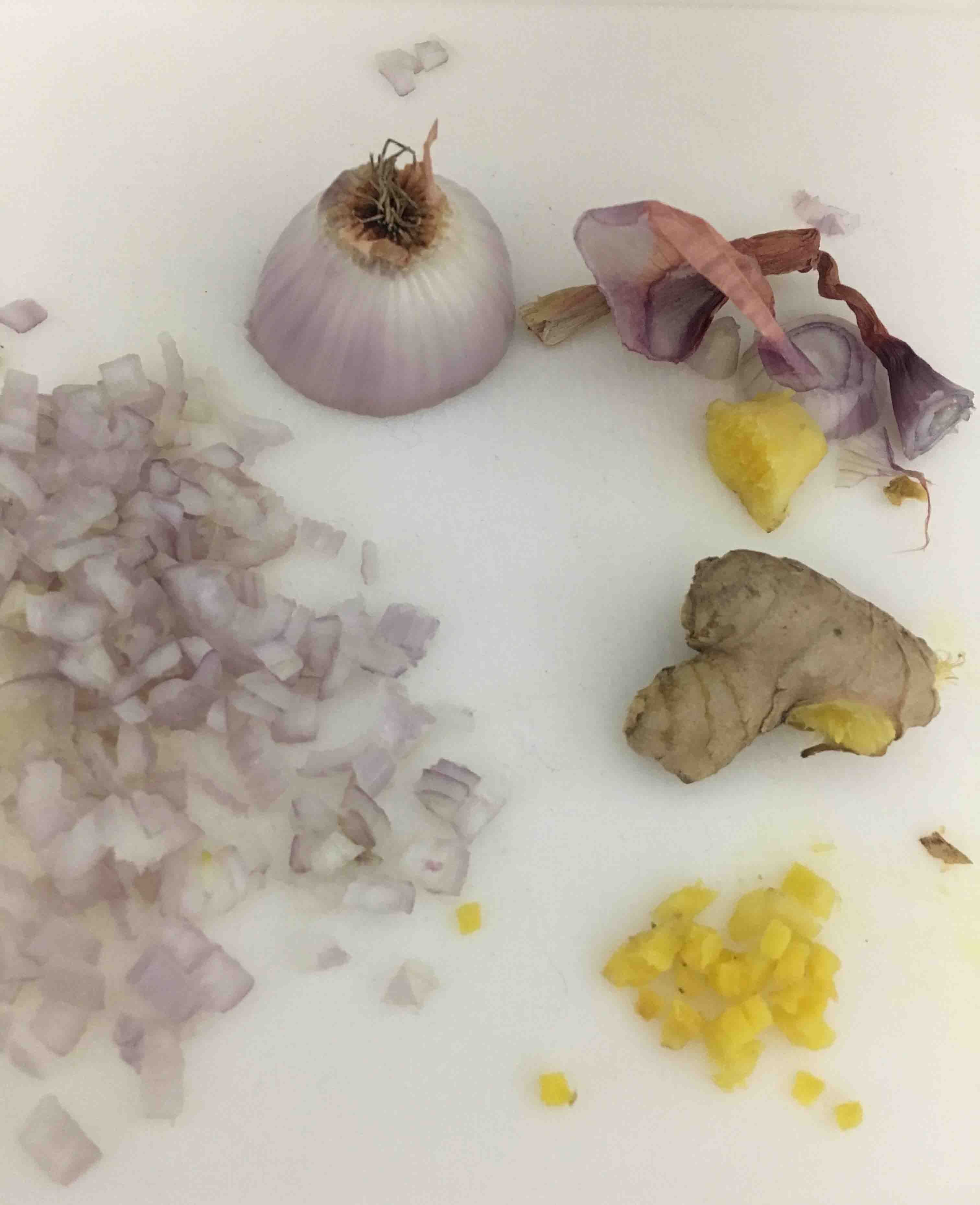 Ingredients:
1/4-cup olive oil
1 Tbsp. lemon juice
1 Tbsp. apple cider vinegar
1 Tbsp. curry powder
1 Tbsp. turmeric
1/2 Tbsp. honey
1 small shallot, diced
9-oz. package of zoodles (or make your own by creating long, thin strips from 2-3 zucchinis with a cheese grater)
Instructions:
Begin by combining the first six ingredients into medium-sized bowl. Whisk together for at least 60 seconds.
Finely chop the shallot and add to the dressing. Whisk ingredients again for 30 seconds.
Add two tablespoons of the dressing to a non-stick skillet.
Add zoodles and cook over medium heat, stirring constantly for two minutes.
Gradually add more of the dressing and cook another five minutes or until zucchini is cooked through and the sauce is absorbed.
If desired, add vegetables, such as chopped mushrooms or diced tomatoes during the last five minutes of cooking.
Serves 2.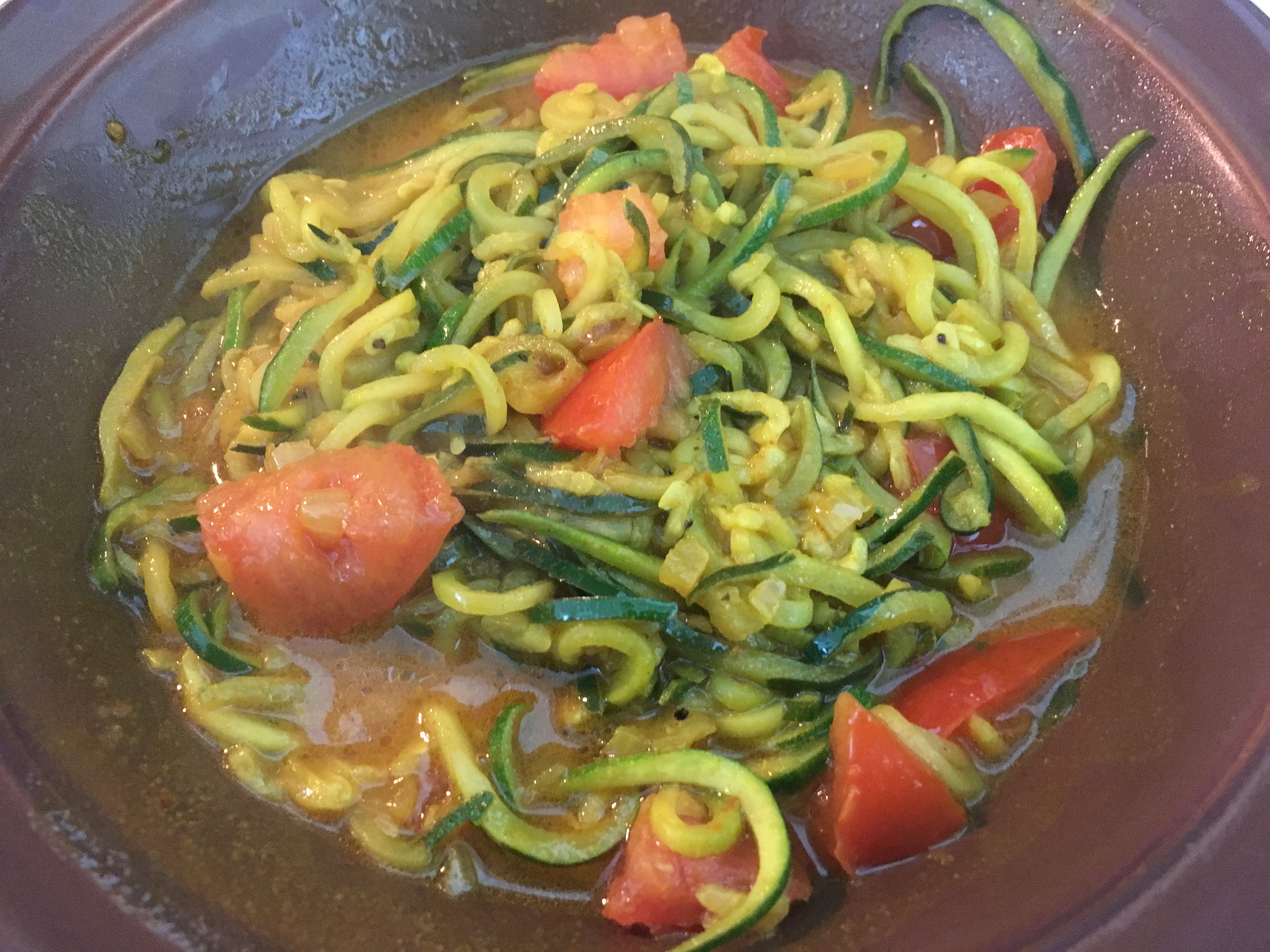 This recipe is really only limited to your own creativity. Here are some other variations:
Try a different type of squash, such as butternut or acorn. You could also try this recipe with pumpkin squash, but I find that the dressing works best with mild varieties so that the curry and turmeric don't fight with the flavor of the squash.
Use this dressing on salad or to cook bunches of leafy greens such as spinach, kale, and swiss chard if they are close to their expiration date.
For a more complete meal, add some cooked brown rice. Adding a grain like rice will absorb some of the sauce.
Add diced tofu, tempeh, or cooked chicken as a source of protein.
I hope you enjoy this recipe. If you try it or experiment with a new variation, I'd love to hear how it turns out for you!