Banana Cake With Durian Creamy Topping
"Who loves banana?"! If I ask this to my sons they will answer at once; " Minions!" Well, leave them too long in your fridge might be not so good. If  you get your banana has turned to be dark color, don't throw them. It is not rotten. So what about making them in a cake! Check this one out!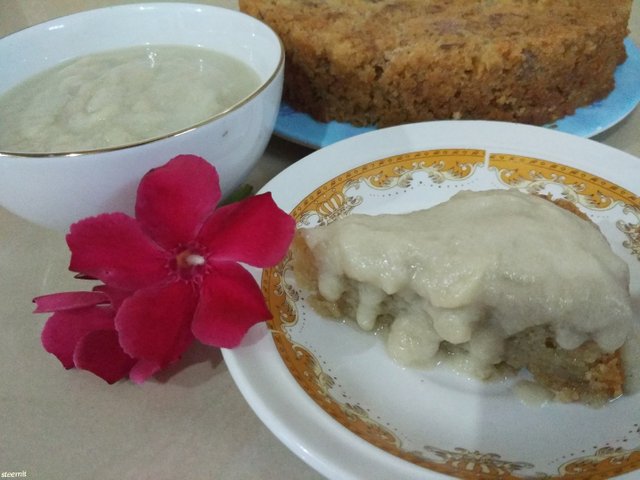 I believe you are familiar with banana cake recipe. But I share you my casual recipe of Banana cake.
You'll need: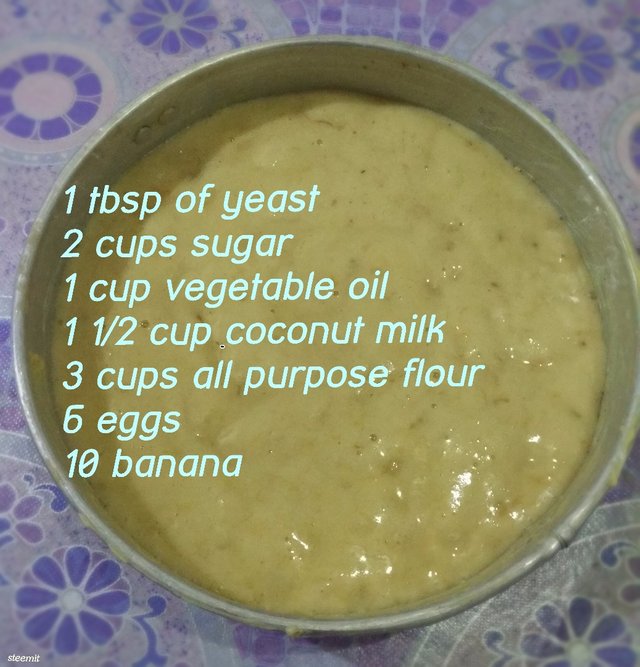 Method
Whisk eggs and sugar well until light, then add in flour while keep whisking. Add in vegetable oil, coconut milk and banana (mash them first).  Last add in yeast. Mix them thoroughly and wrap. Let the batter rise about 30 minutes then ready to bake.
To make the cream topping I used 1 coconut milk, sugar, salt and Durian flesh. Heat the coconut milk and keep stirring on the stove. Add sugar and pinch of salt into Durian, and then add hot coconut milk.
Banana cake with creamy topping is ready to serve.