Since I'm currently on the process of my job hunt, and knowing that my friends were just within the area, I messaged them if they were available for lunch. Gladly most of us were available and able to have lunch together! @mikacortez @ednamatopoeia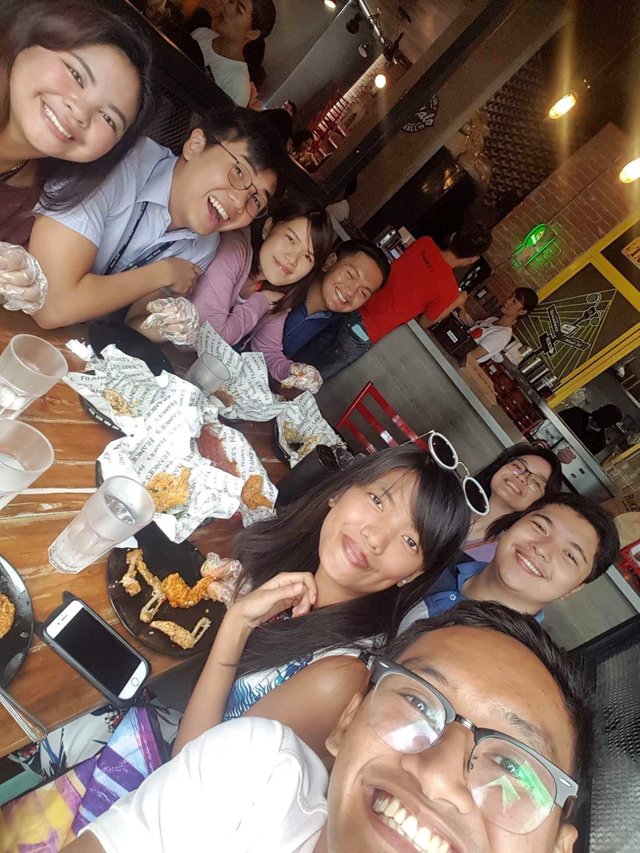 For today's lunch out, we went to Frankie's New York Buffalo Wings. We've already been here a couple of times so we already know what we wanted to eat. To give you a preview of what we ate earlier, here are some photos:
1. Cheesy Bacon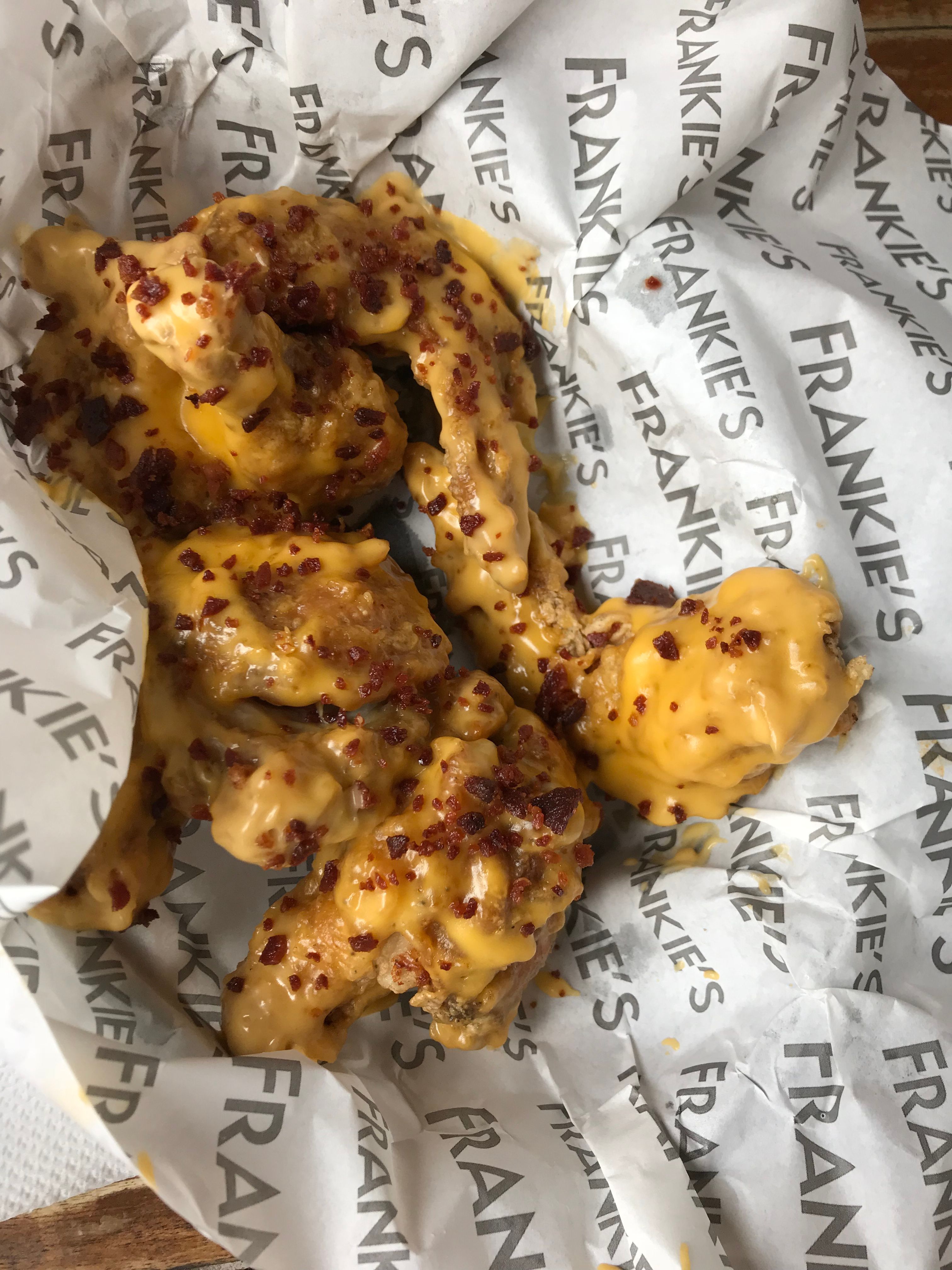 First of the list, we ordered 1/2 dozen of Cheesy Bacon flavor. Obviously, it is a fried chicken dipped on a cheese and some sprinkles of bacon bits. As a cheese lover, I liked the taste of it and it's one of my favorites in Frankie's.
2. Salted Egg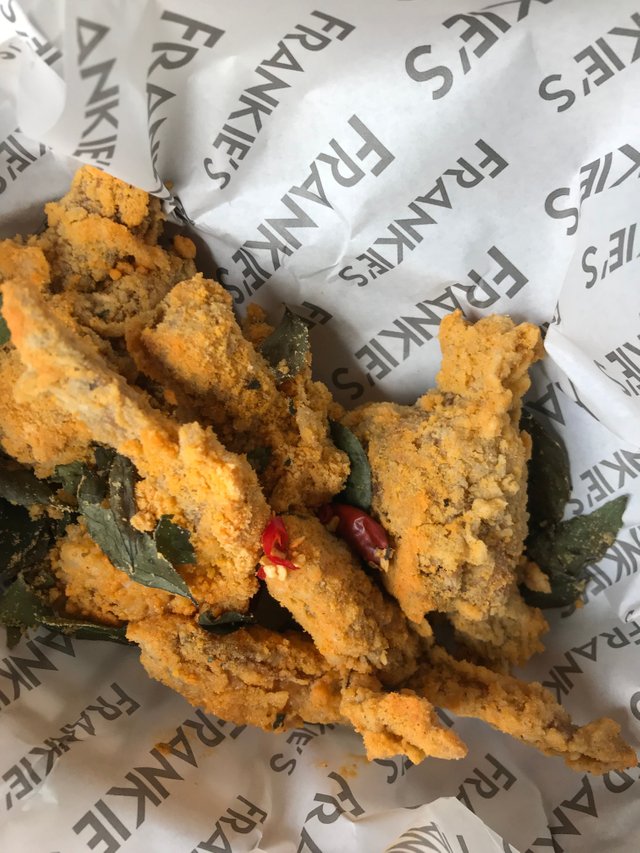 I was not able to try this one because I ate a lot of the other flavors but I've already tried it and it's basically like those salted egg flavored potato chips but in fried chicken form. Some of my friends like it but, personally I do not like the taste of it even the potato chips. We also had 1/2 dozen for this
3. Garlic Parmesan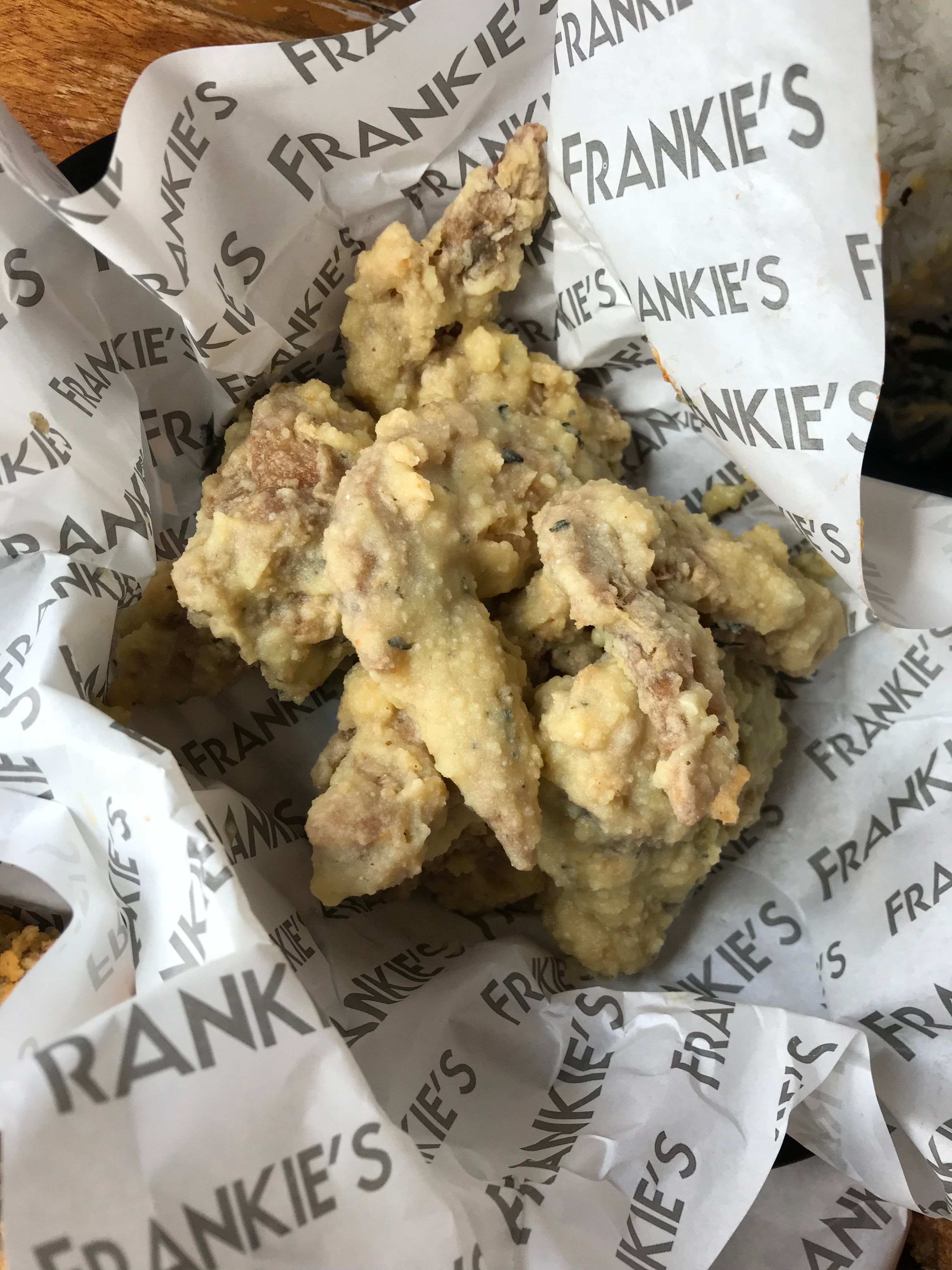 Third on our list, we got garlic parmesan for 1/2 dozen. Most of us agreed that the mixture for this flavor taste sour like above average sourness. I used to like the taste of this one on a different wing place were I used to eat a couple of times too. But for this place, I do not recommend this flavor.
4. Frankie's Classic Buffalo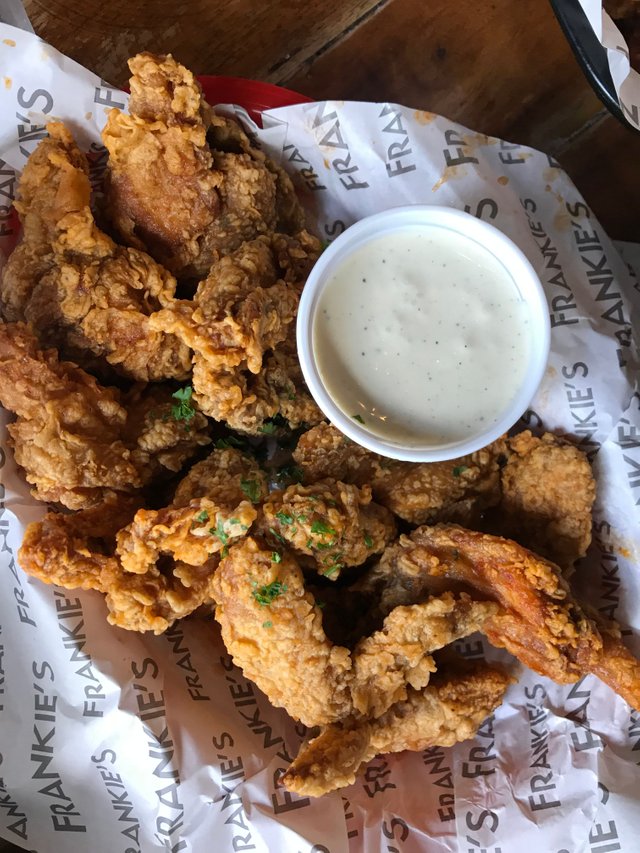 This is their best-seller and I really recommend you to have this everytime you visit the store. You can choose of its spicyness from
mild
,
spicy
, to
super spicy
. Plus, you also get to choose which dip you prefer. (See Menu for the dip choices) For this, we ordered 1 dozen of mild and 1/2 of spicy with blue cheese as dip for both orders.
We were seven who ate all these plus each of us ordered 1 rice. We split the bill and just paid around P200 each.
For more information, you can visit their website. Branches are also listed there. Here's a copy of their menu which I got from their website too.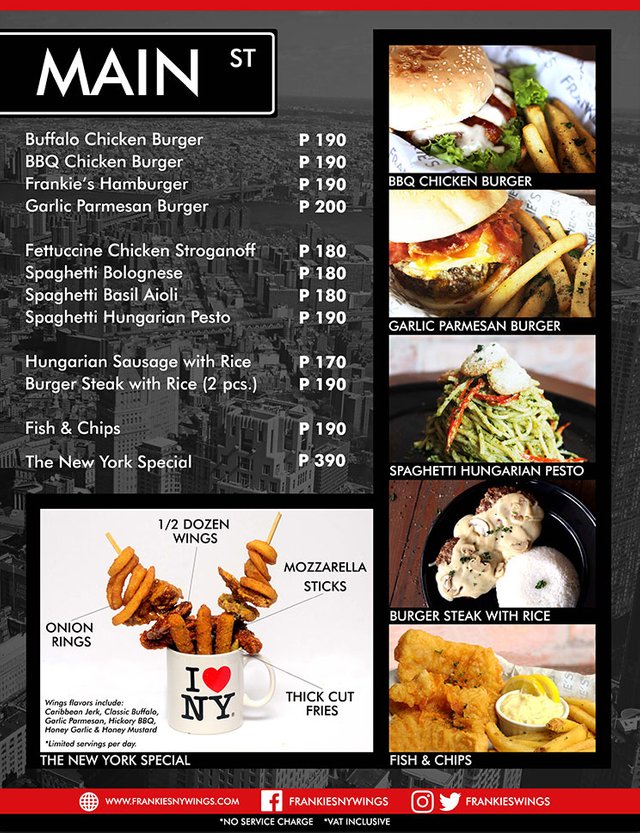 Here's my entry for @howtostartablog's daily food photography contest! See more details here.
📍 Frankie's New York Buffalo Wings
📸 Photos are mine
📸 Photos were taken using iPhone 7 / Samsung S8
---
Hope you had a great monday!