Blueberry Cheesecake in Bangkok - Pariya Villa - Bangkok, Thailand
Blueberry Cheesecake in Bangkok
Pariya Villa
Bangkok, Thailand
During @steemfest 4 in Bangkok, Thailand, most attendees stayed at the Prince Palace Hotel. I decided to book an Airbnb, about a twenty minute walk away from the official hotel. When I travel I prefer to stay in an Airbnb than in a hotel. I feel like I get more of a taste of what the local environment is like when I stay in an Airbnb. So far I have never had a bad experience using Airbnb and I've used it countless times. I am usually very impressed with my Airbnb accommodations, as was the case with my stay at Pariya's Place.
Every morning during my stay I was greeted with a delicious homemade breakfast. They were complete with an entree, sides, drinks and a dessert. Here's a look at the glorious blueberry cheesecake that I was served on my first morning in Bangkok. It was just as delicious as it looked!
Originally Featured on Instagram
Give a Follow!
Thanks For Reading!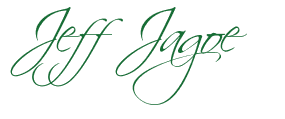 Sign Up to Menē for $5 towards 24K Gold Jewelry
Join Airbnb and Save $40 on your first trip
Earn Crypto by completing online tasks
Convert your online activity into Gift Cards, Crypto or Paypal with GaB
Join the SWIFT Universal Basic Income Experiment
Get Paid to Get Fit with the SweatCoin App
Join Lolli for Bitcoin Rebates
Collect, Trade & Battle on the Blockchain with Splinterlands
Join Actifit - Get Rewarded For Being Active
Send a Tip Using the Bitcoin Lightning Network