Spicy apple salad ...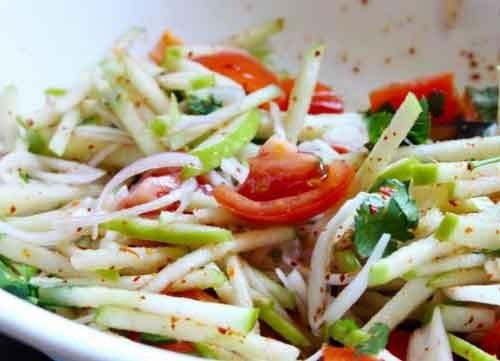 Today, I find apples at the fresh market, so this is my today spicy menu, spicy apple salad!
Apples are valuable fruits, whether it is nutrition and health. In the skin of apples have high fiber antioxidants, especially those who are losing weight If bored to eat as a fruit then you can male apples to make the spicy food menu like this one, spicy apple salad, it can change the taste to be spicy, look delicious, healthy and not fat.
Upvote
Follow
Resteem

footer created with steemitboard - click any award to see my board of honor