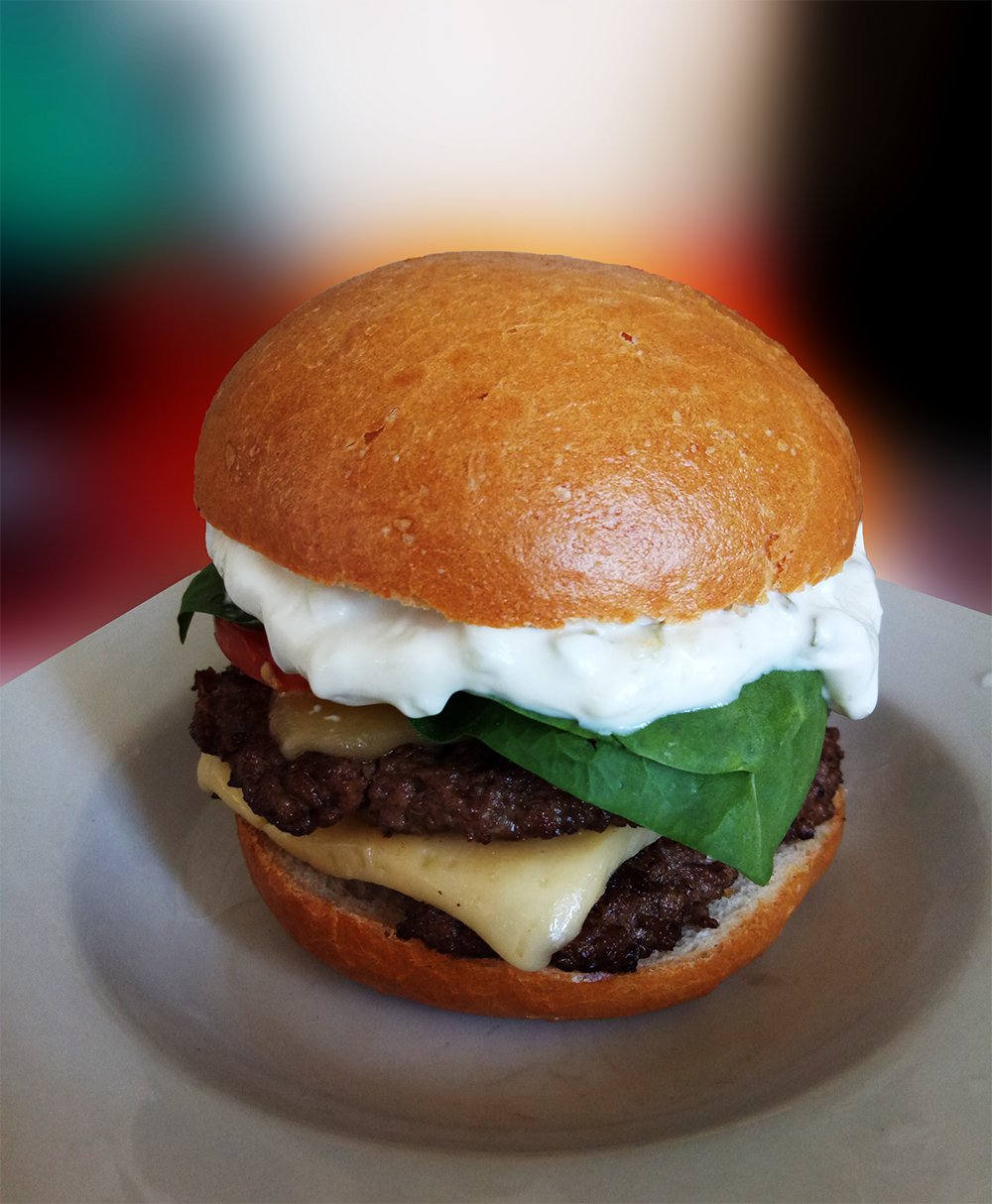 Hi my friend!
Today I will teach you how to prepare such juicy and very tasty bugers at home!
The secret to a good burger is its juiciness and a good cutlet with calves. To achieve this, you can follow this recipe and you will have an excellent burger!
What do we need for a burger?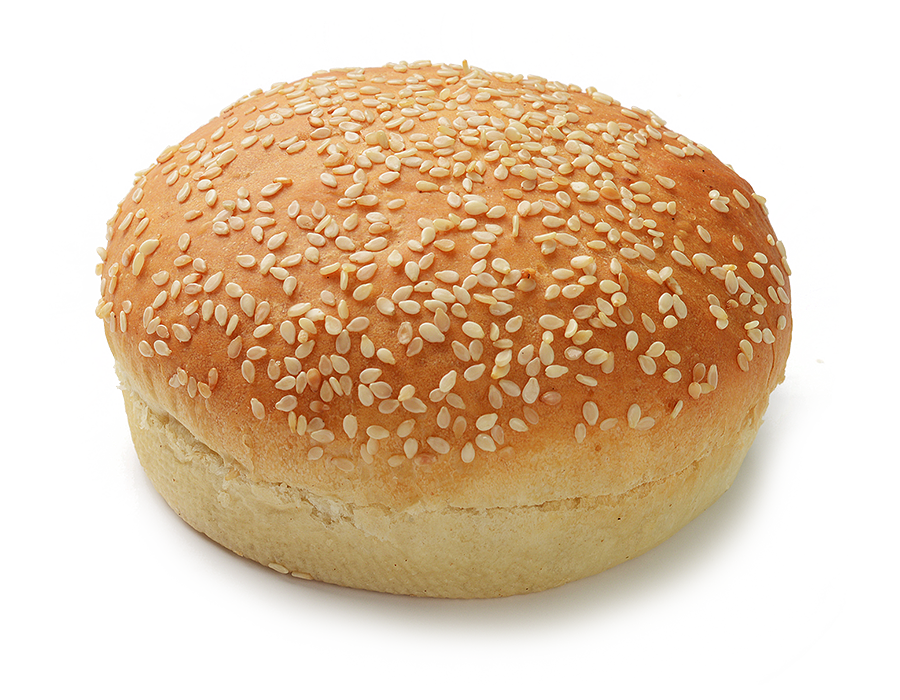 The first is a roll with white wheat flour with or without sesame. Usually it can be bought in a super market or baked according to any classic recipe!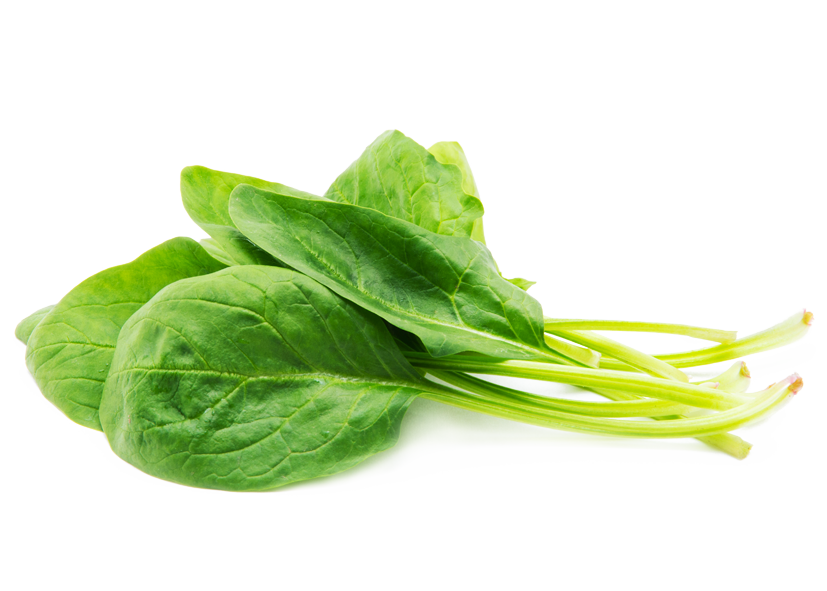 The second is spinach very delicate greens which is very popular in cooking and for its enhanced flavor of the dish. Still with spinach cook borsch! This is from the Ukrainian cuisine!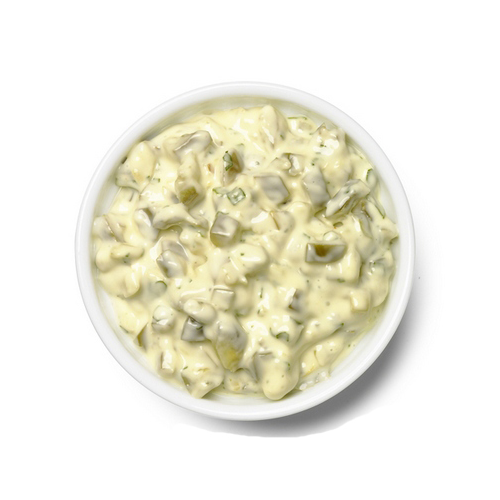 Next we need a tartar sauce. This classic sauce of French cuisine makes it very easy to take the mayonnaise mode with a small cubed onion and pickled cucumbers and mix with mayonnaise. Solim and sauce is ready. Cucumber and onions take 1 to 1.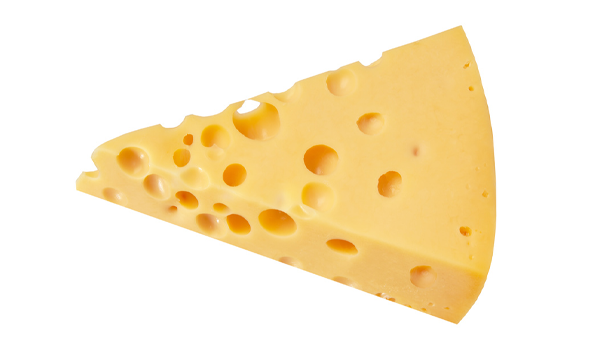 And of course cheese Cheddar. The most delicious and suitable cheese for burgers. Its uniqueness lies in the fact that it quickly melts and does not burn. And it sates the cutlet very tasty!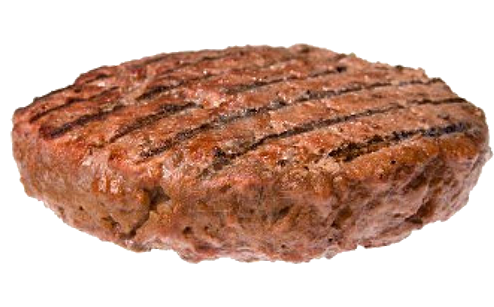 And of course the burger cutlet. I make cutlets from ground beef. And I'll give advice to you to fry a cutlet before frying the medium as it will be juicy and you must remember that the burger is the most juicy!
That's what I got!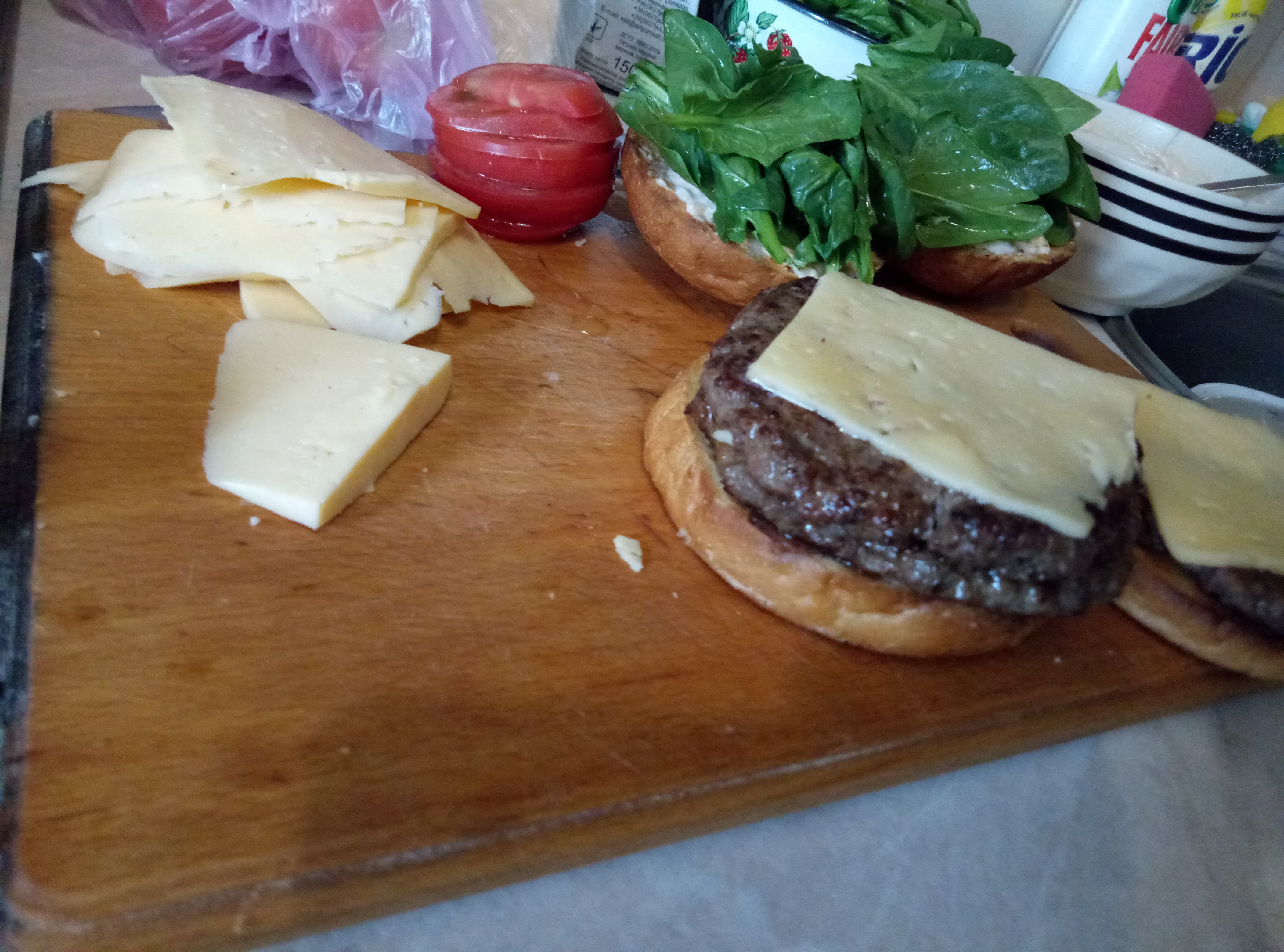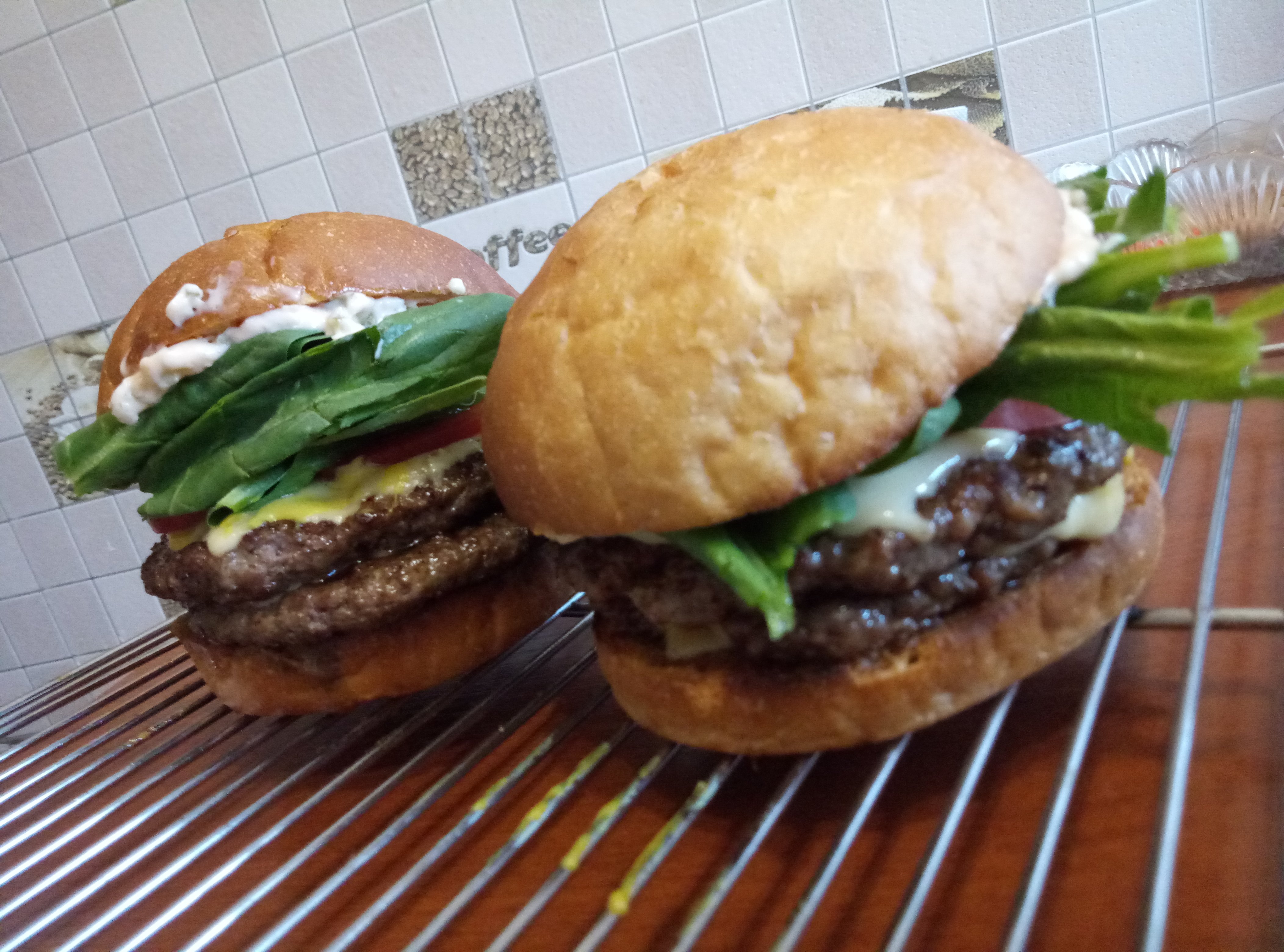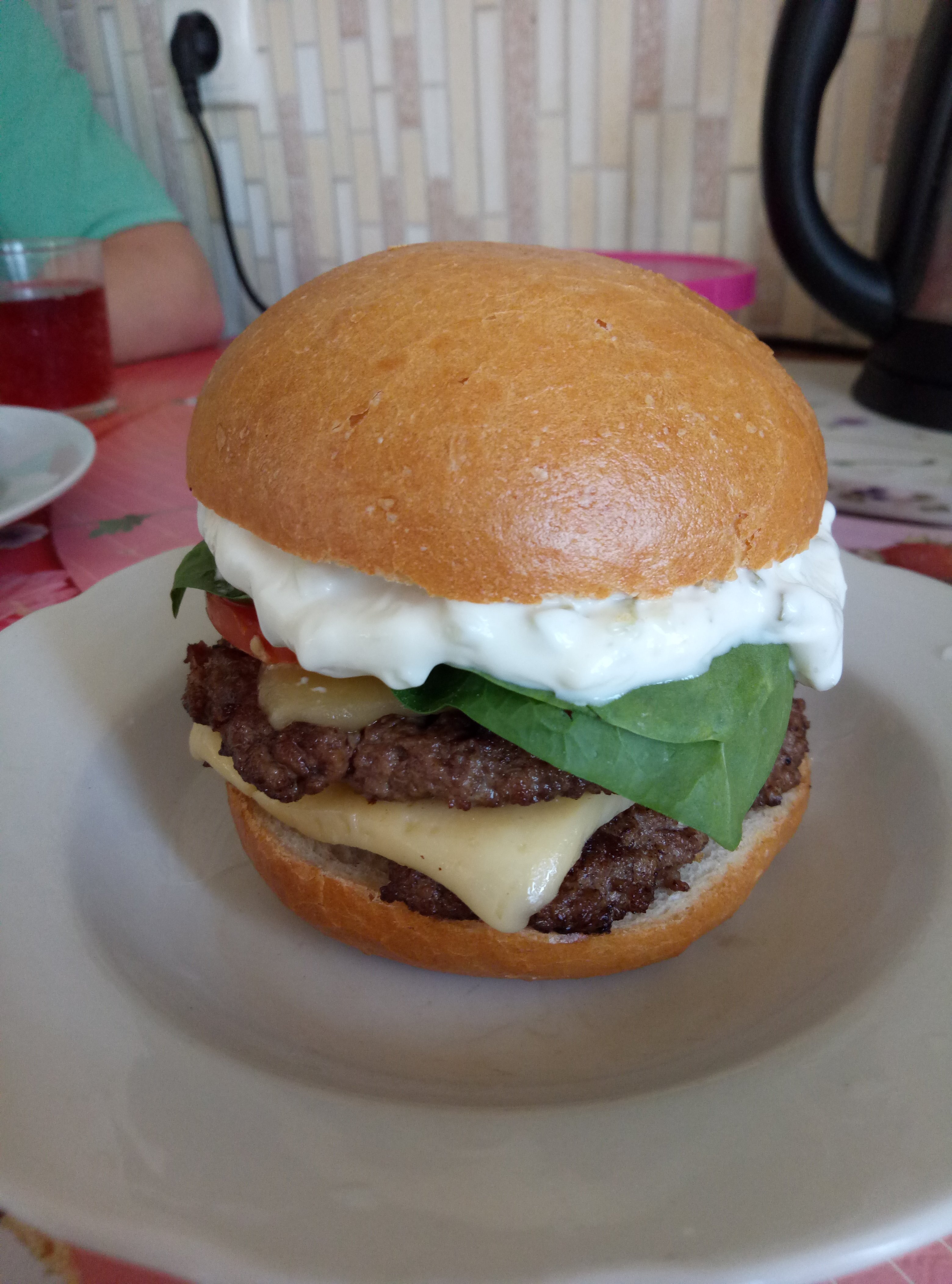 I think the post will be useful to you! The process itself I think it is useless to describe as everyone knows how to do burgers! Well, I showed you the perfect combination of products! You should try it!