It's been a busy past many days so I haven't had time to post some things. I have some catching up to do. How about this for a choice for a dessert treat?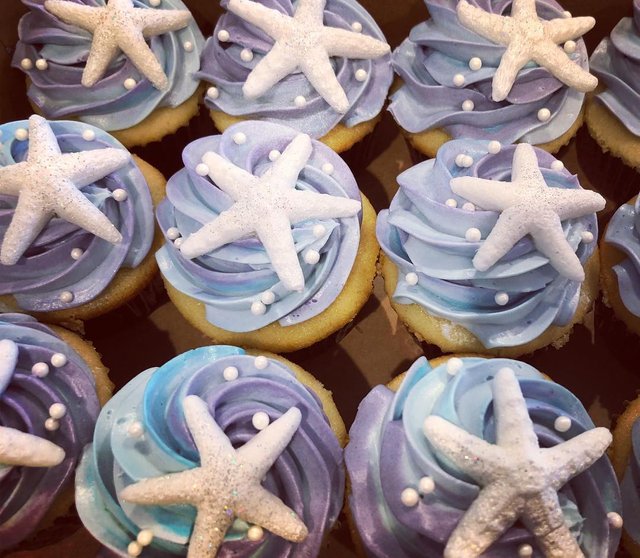 Do you take the awesomely sweet icing curled around these vanilla cupcakes and topped off with a little starfish shortbread style cookie? Or....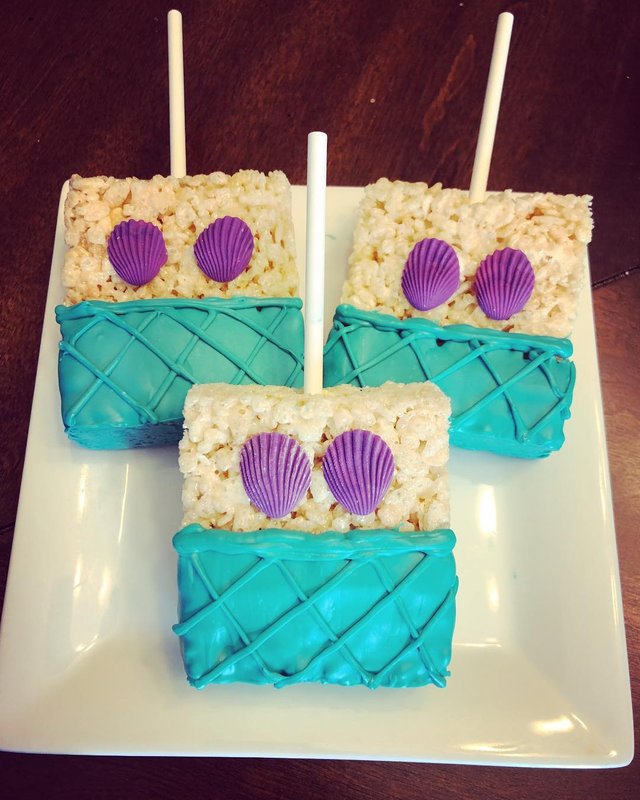 Would you rather just have your "flip flop" style rice krispy treats on a stick that are dipped in icing and then topped off with a little crosshatch decorating and some purple icing shells? If you don't know the term "flip flops", that may be a Northeast USA thing. Maybe you would call them sandals. They are the sort of shoes that people wear around all summer, but especially on the beach since they easily are rid of sand so quickly by a quick rinse or just by banging them together.
We are getting close to the end of summer here. Kids are going back to school more and more every week. I know my kids start next week but when I was in Georgia in early August, they were already starting up. When the summer is over in the Philadelphia area, people stop going to the beach, or as we say, "down the shore". These are the end of summer treat dilemmas.