Congee with Gingered Chicken
Hello!
Cold days are coming ahead as Fall season is approaching fast here and I have the perfect dish to warm your soul, Chinese rice porridge, also known as congee.
The following congee is topped with gingered chicken. It is great to serve as is (with the chicken), even better with sliced onion, dried chives, pepper flakes (or white pepper powder), and more sweet soy sauce, by the way :D
You can serve the congee anytime of the day, although in Asian countries, congee often served for breakfast mainly (or when you are not feeling well, your loved ones would treat you with heart warming delicious and healthy congee).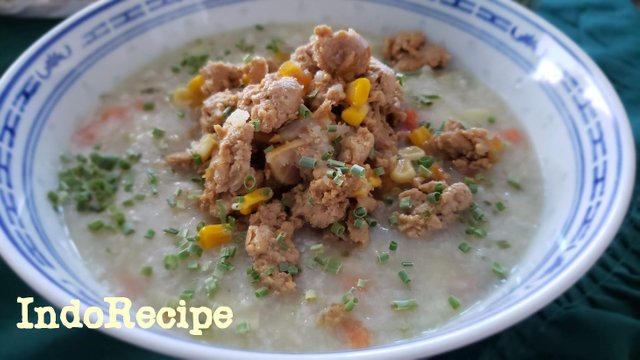 Congee Recipe:
1 cup long grain rice
1 box vegetable broth (1 L)
at least 5 c water
1 adult thumb ginger, sliced thinly
2 green onion, sliced thinly
5 baby carrots, diced
5 baby potatoes, diced
1 parsnip, diced
1 garlic, thinly sliced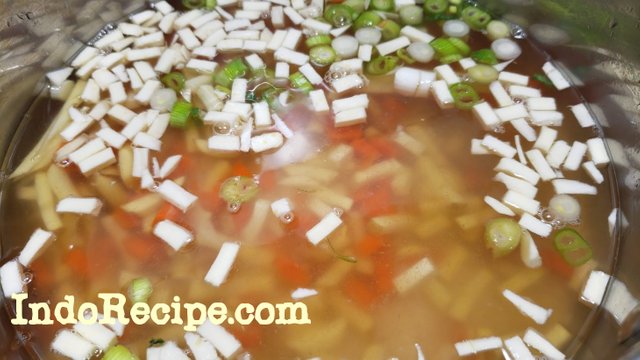 Soak rice for 30 minutes, drain, rinse
Place everything into a pot, bring to boil on high for 30 minutes, stirring often
Lower heat to medium-high, keep boiling until rice turned into porridge and vegetables are tender
Season with 1 1/2 tbsp Vegeta powder (or any other seasoning powder), 1 tsp garlic powder, 1 tbsp mushroom granules
Stir in 2 tbsp dried chives
Leave some of the broth, so do not totally evaporated the broth from the pot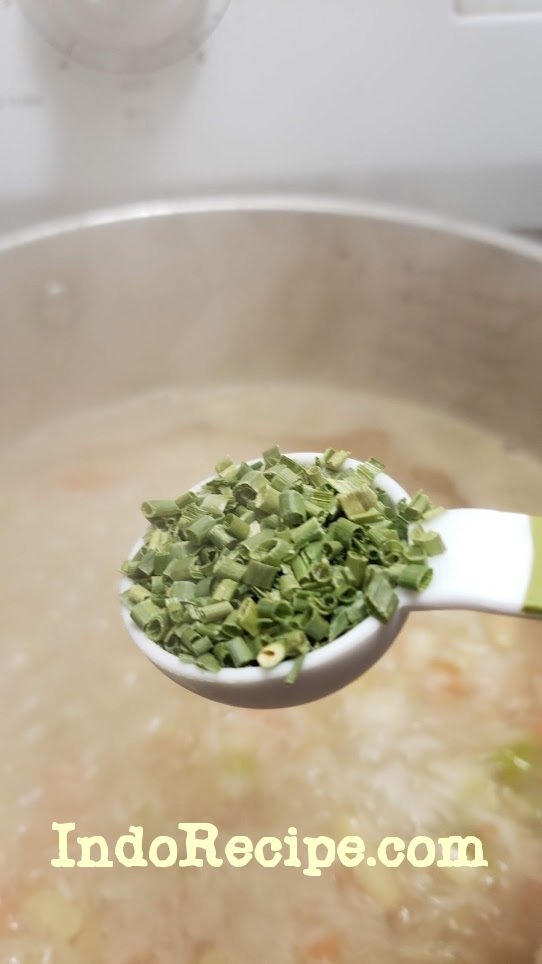 Gingered Chicken
500 g ground beef
1 thumb ginger, thinly sliced
4 garlic, thinly sliced
1/2 of a large onion, thinly sliced, or diced
2 tbsp vegetable oil
1 tbsp chicken flavored Royco powder (or any other seasoning powder)
a generous pinch white pepper powder
2 tbsp sweet soy sauce (dark thick soy sauce)
1/2 tsp sesame oil
1/2 c water
1/2 tin peaches and cream corn kernels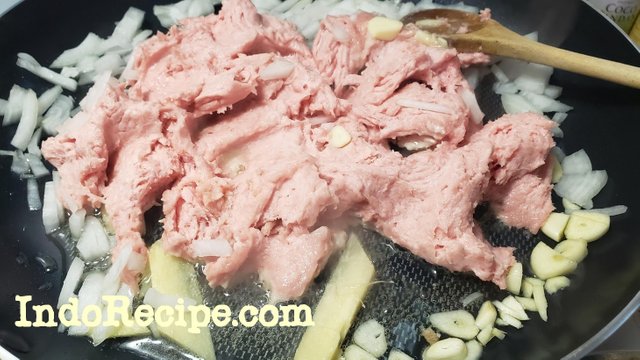 Brown ground chicken along with garlic and ginger
Add in the rest of the ingredients, cook until water somewhat evaporated
Stir in corn kernels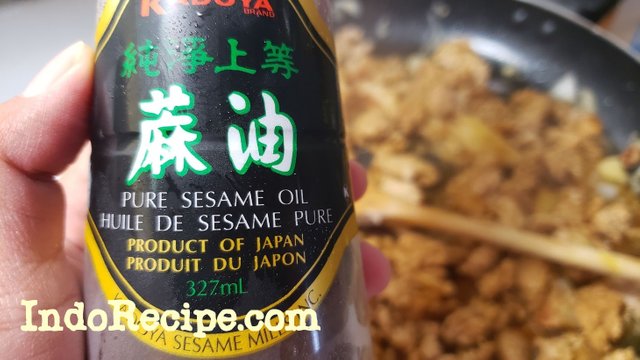 ---
Once I am back fully, I will resume my daily theme, so that it would be easier for you to find them :D Thank you!
All photos and recipes on my Steemit account are mine. You can also find them posted on the following links!
Find me on Facebook: https://www.facebook.com/indorecipedotcom/
Find me on YouTube: https://www.youtube.com/user/becakpilot/
Find me on Instructables: https://www.instructables.com/member/klinong/