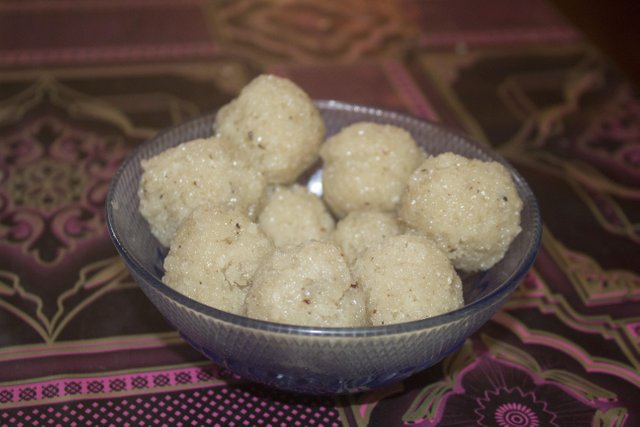 Home made sweets called Narkel Naru in local language and if you translate in English it will be called Round Ball Coconut Sweets.It is very popular in Asian country like India and Bangladesh.
Makeing process is very simple in this Narkel Naru.
Ingredients:
Fresh grated coconut approx 250 grms, Sugar and little water.
Take a pan or kadai. Take the grated coconut and give some water. And boiled it around 15 minutes
Give some sugar around 2 cups. Boiled it. It will transfer into a semi solid structure.
---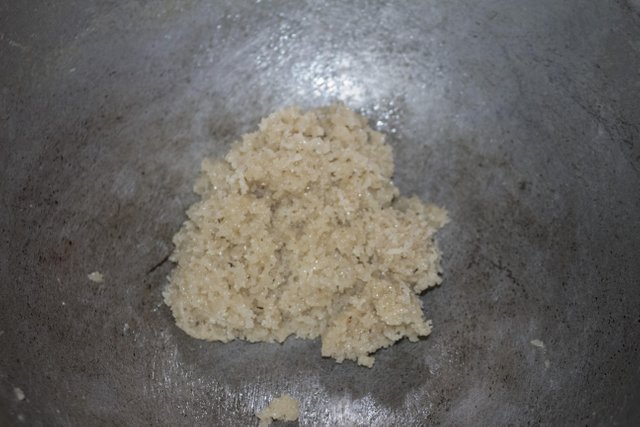 ---
Make a round shape with your hand. Before it will be turn completely cold and solid.
---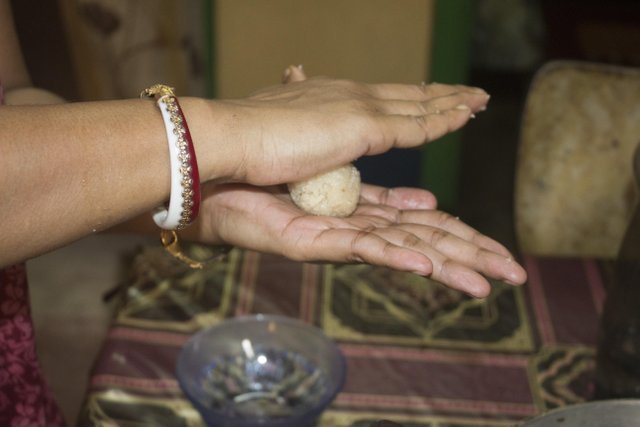 ---
Your Narkel Naru or Round Ball Coconut Sweets is ready to serve.
---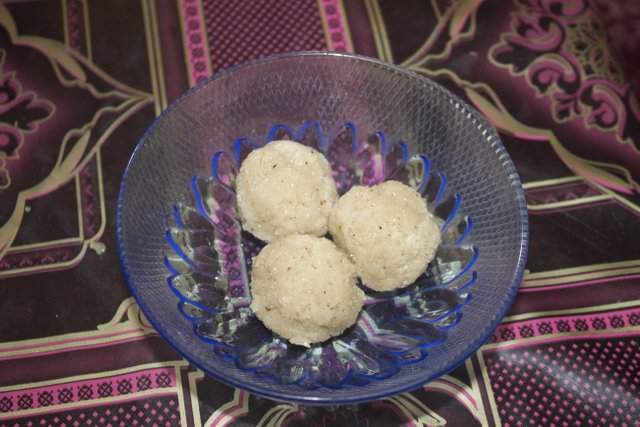 ---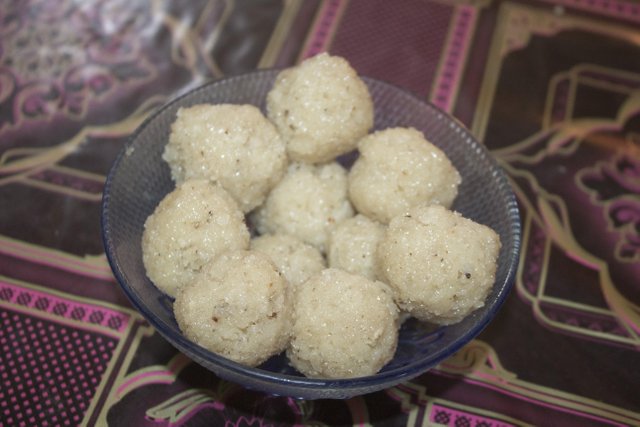 ---
Try it once at your home. You will definitely like it.
Have a nice day.
---
---
---
---