Alukabli in a very popular street side food in our country. If we translate in English Language then it will called Potato Chickpeas salad. It is very testy. Boiled potato, boiled chickpeas, Onion, Green chili, Lemon, tamarind water, cumin powder its main ingredients. And its preparation process is very simple and easy.
1st we have to prepare tamarind water. For this we need some ripe tamarind. Take a container with water as required . Give the ripe tamarind on this and wait for around 5-6 hours for good test.
2nd boiled some potato around 4 to 5 as your requirements and boiled few chickpeas.
3rd cut small the potatoes in to small small pieces.
4th Mixed with chickpeas and give few onion pieces and some green chili cut pieces.
5th Mixed with cumin powder, few drops of lemon and some tamarind water. If you want you can also mixed few cucumber pieces, and few green coriander leaf.
Your preparation is ready.
Now test it. Definitely you will love it. Because of its amazing test.
---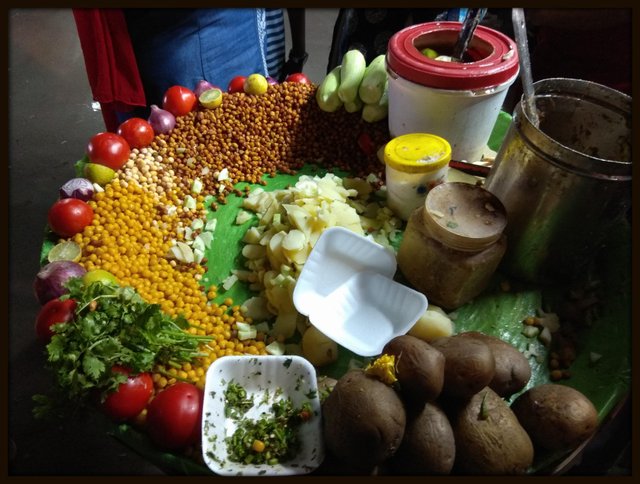 ---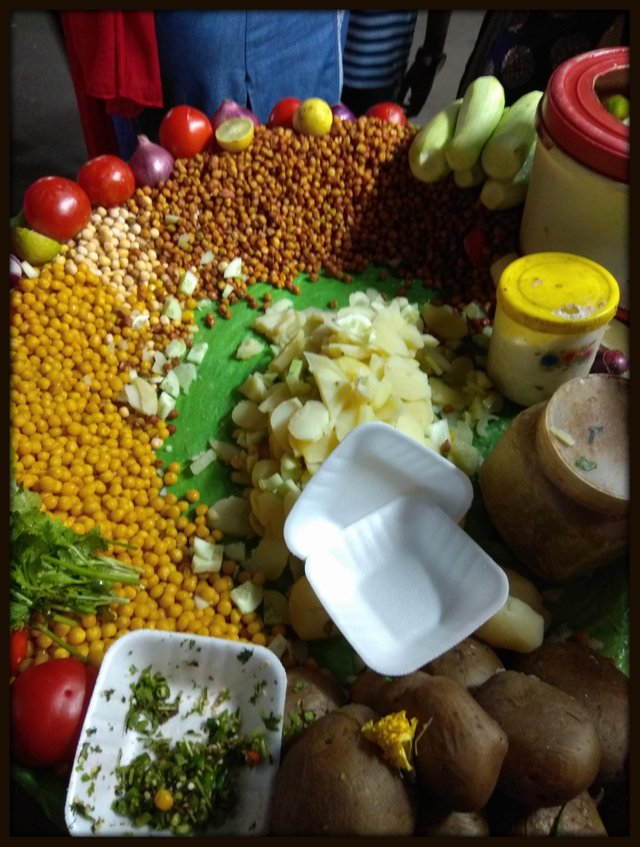 ---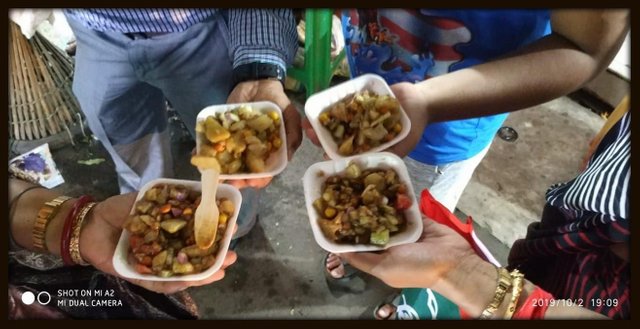 ---
Yesterday I have enjoyed this Alukabli with my family.
Have a nice day.
Photographs taken with mobile device.
Place: Kolkata
Taken by @impressions
---
---
@impressions
---
---