Coming from culture of eating rice daily, my aunty always told us to eat rice everyday. And she even claimed that rice is the best among all types of carbs. And noodle is the worst among all.
Yesterday when my son and I visited her for lunch, she said she had something special for us again. Remember the other day she made us pizza!!?
So, what was the special dish this time? We wondered.
Then, she gracefully walked out from her kitchen with a big plate of noodle. My son and I looked at each other, bizarre, but we responded "Yay!!! Not rice today. Really something special!"
And I thought she said before noodle was the worst carbs? Haha.
Well, people do change.
This is a noodle called 'Yee Mee', it is pre-fried abit then dried before packed. So when you cook it, it has some sort of fragrant which other noodle can't give.
She fried it with braised mushroom and slices of meat and vegetables. I tell you, I wish my stomach is big enough to eat many servings. Soooooo yummy!!!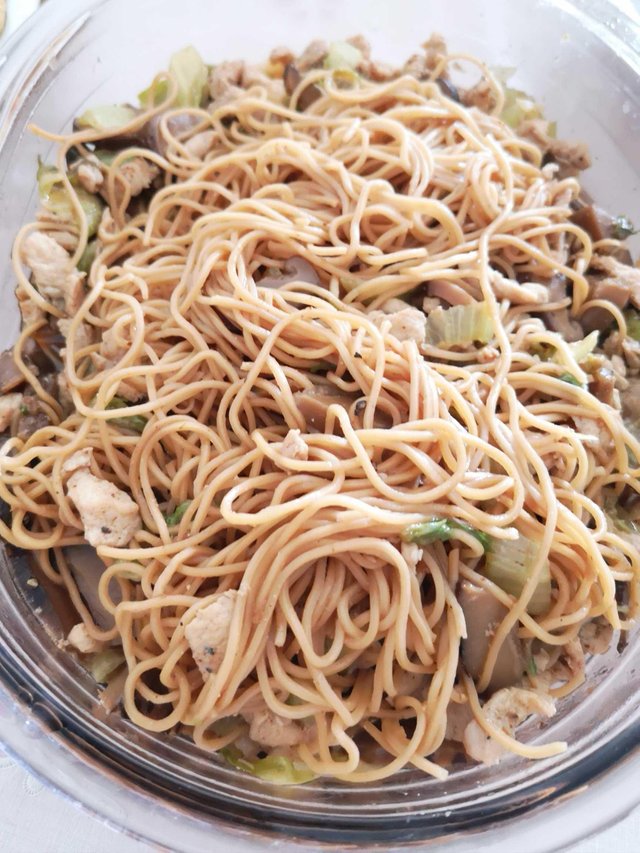 Could not take too many photos as she didn't live in the era of social media. I told her I used for blog and that she could accept. Thank God! But just one capture was enough to make her puzzle, like... "Why do people want to share their food to the world?". Not to mention selfie and wefie, she would faint if I took a photo of she and me then post here. Haha.