After completing our work and getting relieved of submitting our final assignments as one gets relieved after winning a war we went to a very popular cafe Chaaye Khana here in Lahore, Pakistan.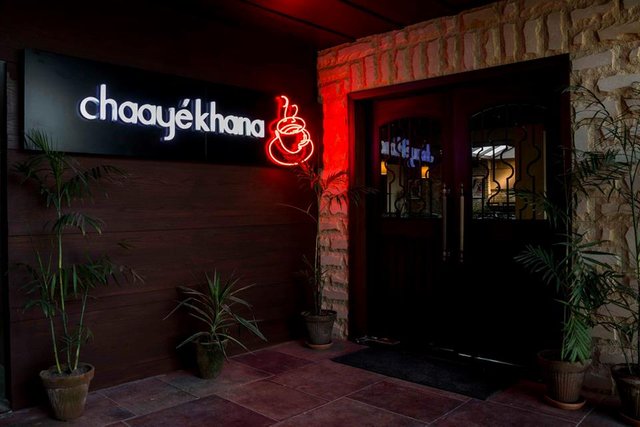 There are many branches of CHAAYE KHANA all over Pakistan but I had the privilege to go to their Lahore Branch. I've been to chaaye khana before for many times but this time they changed their entrance a bit like in a good sense. When I went there for the first time I liked its interior a lot. It gave me a feeling like home. With the vintage-like movie posters of Breakfast At Tiffany's and Gone With The Wind, hanging down the wall, you do feel the magic of the classical cinema. The décor does do it justice, with the chess wooden tables, small library shelf, and dim yellow hanging lamps.The chairs and sofas for sitting here are great and very comfy. The service is awesome, the rates there are a bit high but it is justified by their services and the way they treat all of their customers. One never regrets the experience of this place.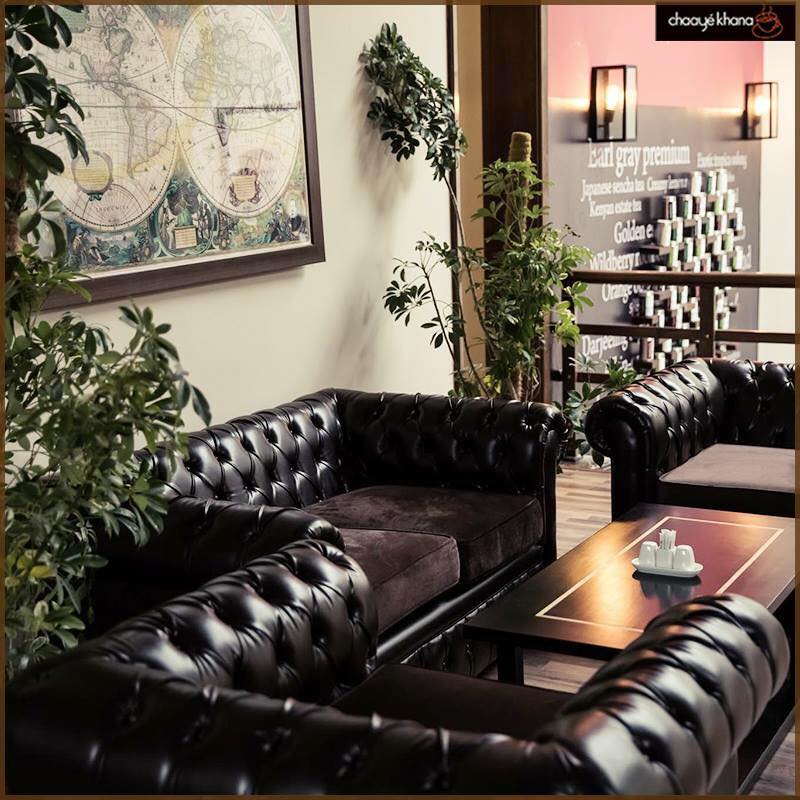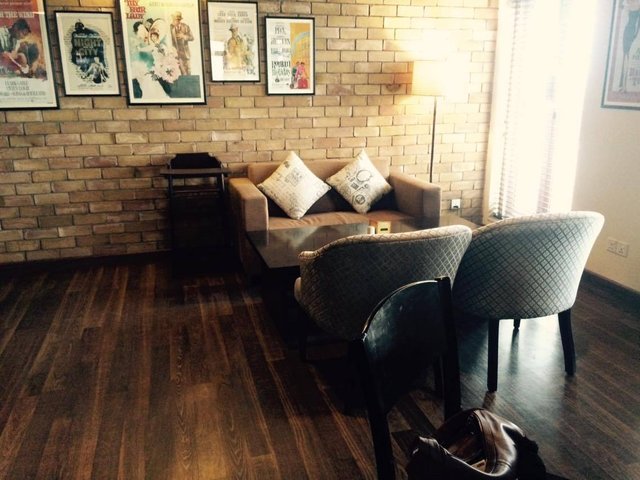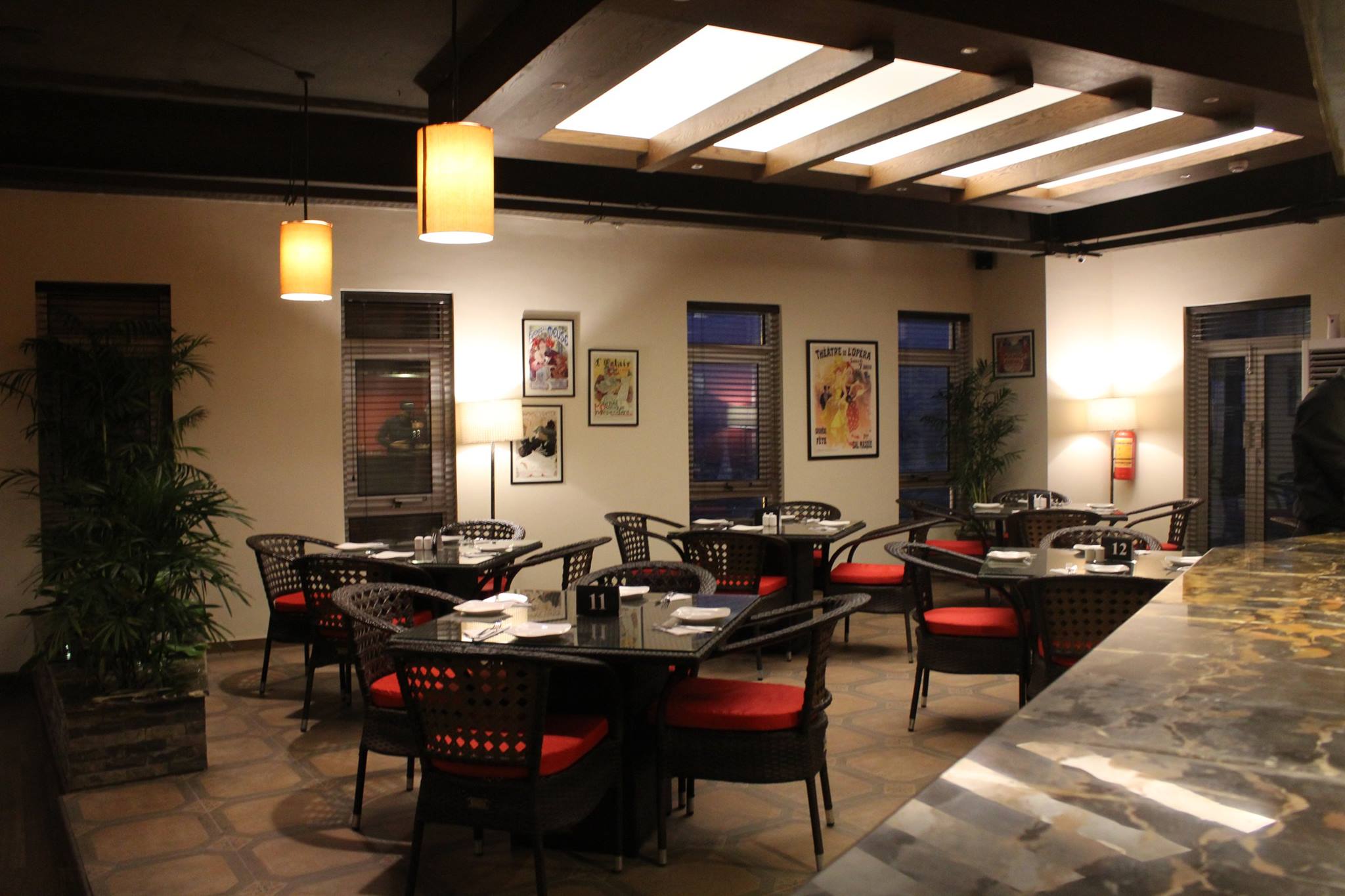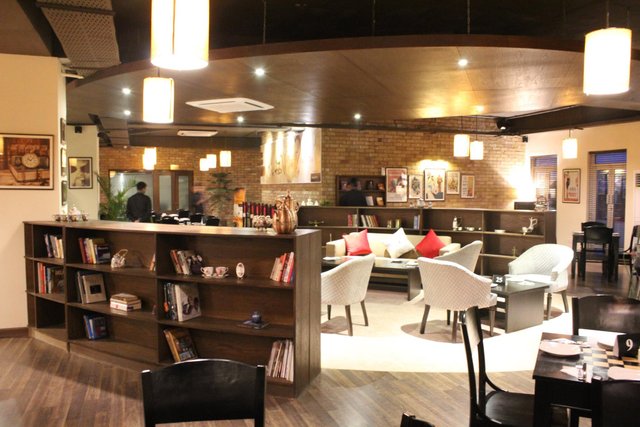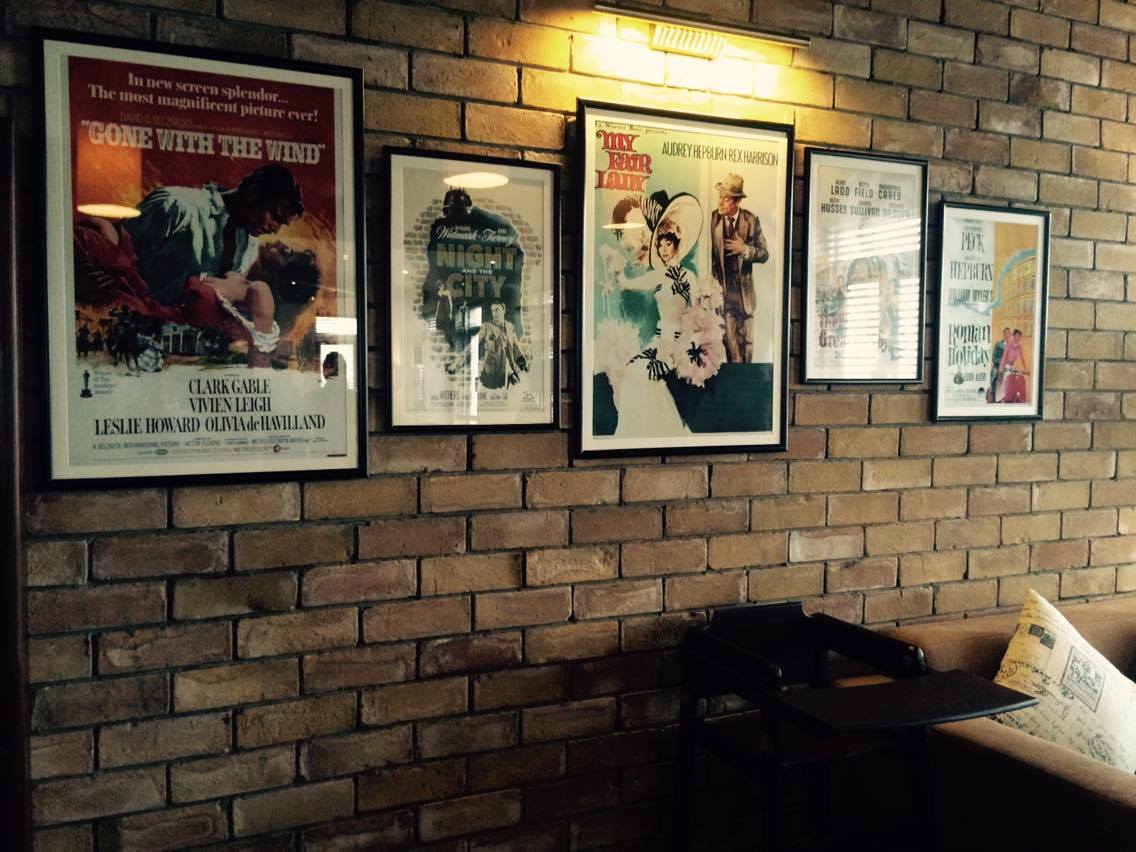 By the way, i wasn't able to take any photos because my mobile battery had died so I downloaded photos from their page on Facebook just to give you peeps an experience of what I experienced today.
Before going there me and my two friends had lunch at our university so we were going there to try out some dessert. Their menu is extensive in terms of desserts but we wanted to try something new and light that we never had before, so we ordered two things. One thing I had experienced before but the other was a new experience to me. We ordered Waffles with ice cream and Brownie en Custard.
In Waffles with Ice Cream, the ice cream is placed on top of two big yummy waffles and Molten Chocolate is spread over the whole thing and is served on a white oval shaped plate. It is a mouth watering drive just by looking at it and one feels a new emotion on next level while taking a bite out of it, YUMM. The best Waffles with Ice Cream in town they say and they are absolutely right.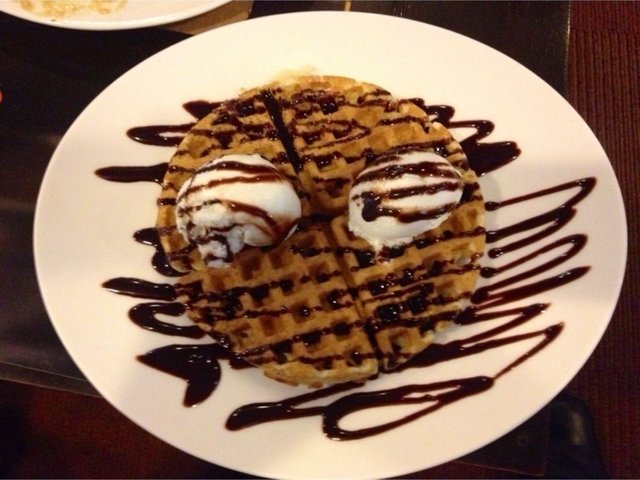 Now let's come to another Desert of the day.This dessert was suggested to me by a good friend. The Brownie en Custard is a combination of Almond's, Hazelnuts, Chocolate Cake and Vanilla mustard. A glass cup is filled with the mixture of Nuts and Chocolate cake at the bottom and warm Vanilla Mustard is poured on top of it. It was thick and dense and I couldn't finish it by myself so I shared it with my friends but the taste was unchallengeable and I absolutely Loved it. I couldn't find any photo of this dessert on their page that's why I didn't add any.
We also ordered their popular Special CHAAYE (DOODH PATTI).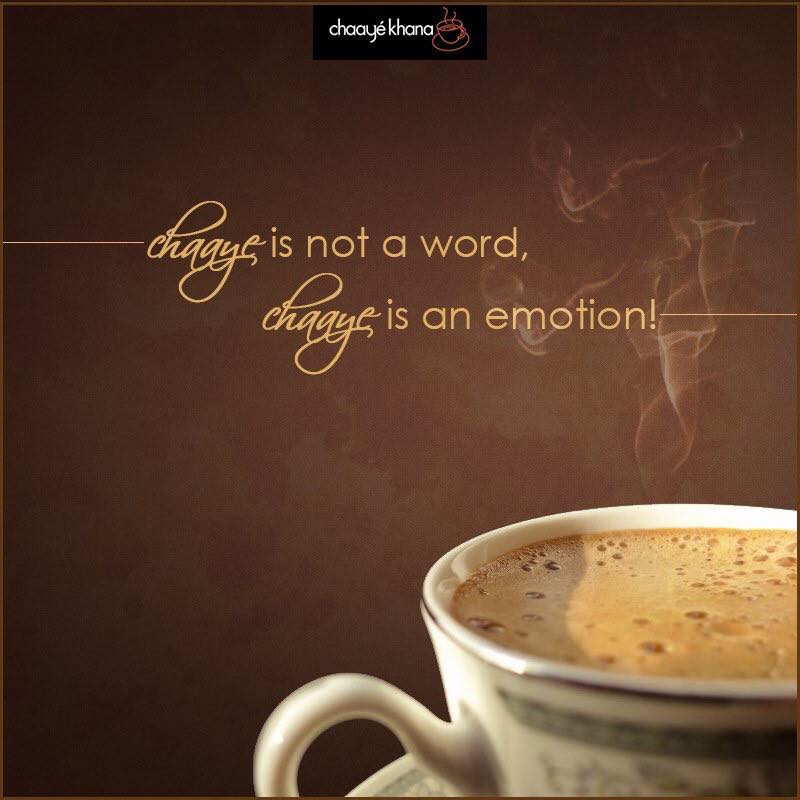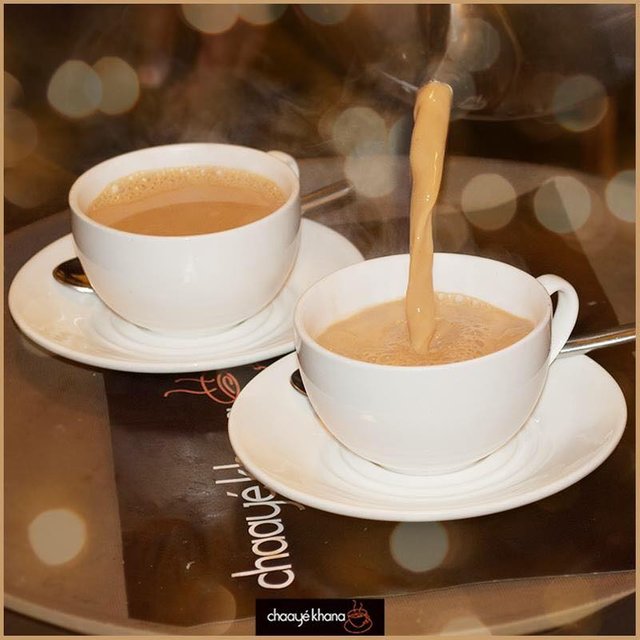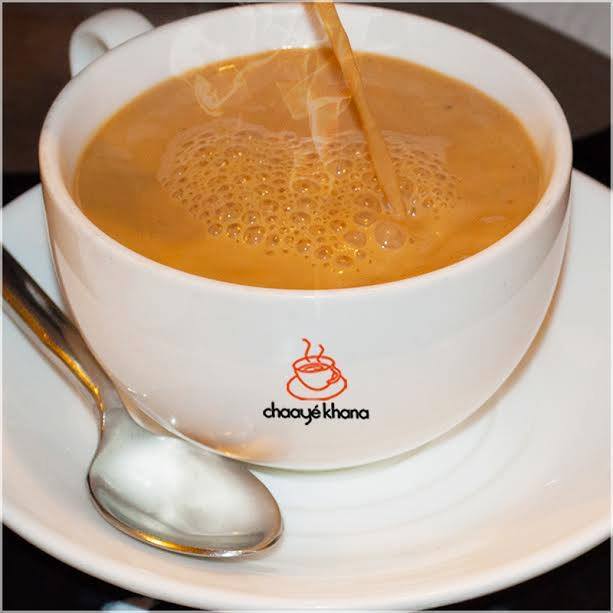 So the visit to CHAAYE KHANA was worth writing a story on. Whenever any of you people come to Pakistan, I encourage you to visit CHAAYE KHANA. Their main course, their Nashta, their bakery products and especially their Desserts are worth visiting for.