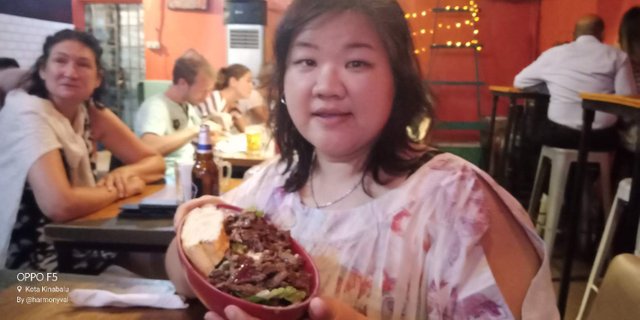 In conjunction with the Halloween Piano Party at the end of October, I've decided to make Mexican food for my students. Then, I also decided to try out Mexican food at El Centro, Kota Kinabalu City, Sabah, Malaysia. It was owned by Katie whom I'm not sure where she was from but definitely not local. She made all our blends.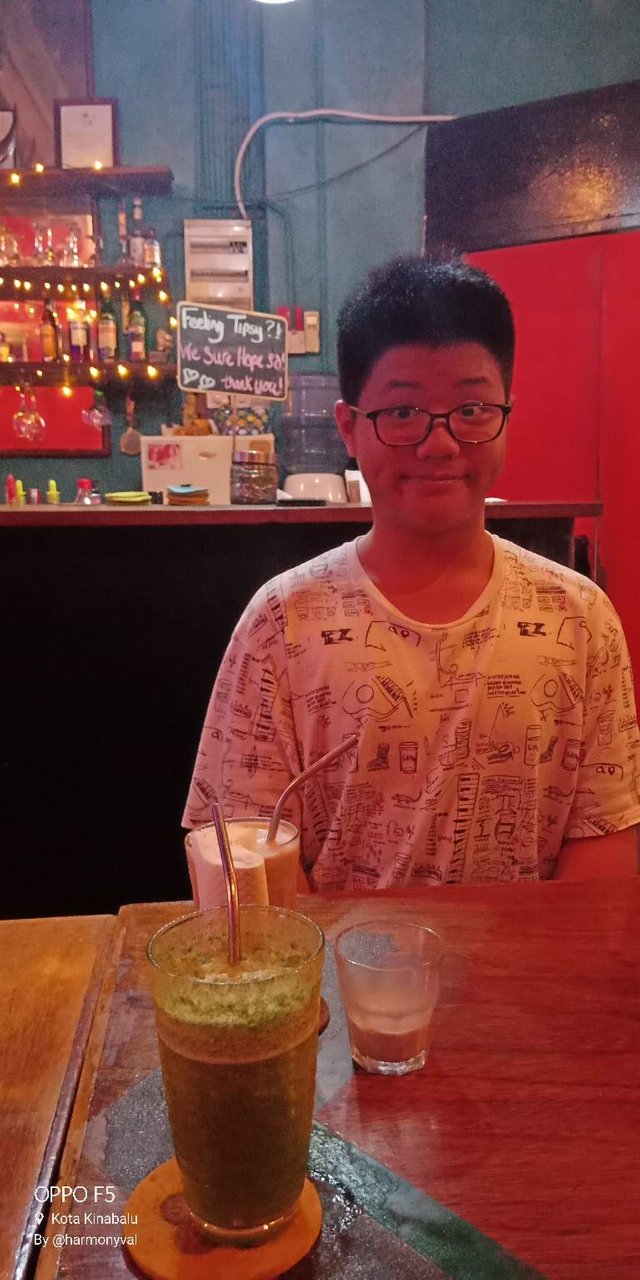 We ordered Pineapple Lime Mint blend and Chocolate blend. Without sugar, of course. But they still tasted really great.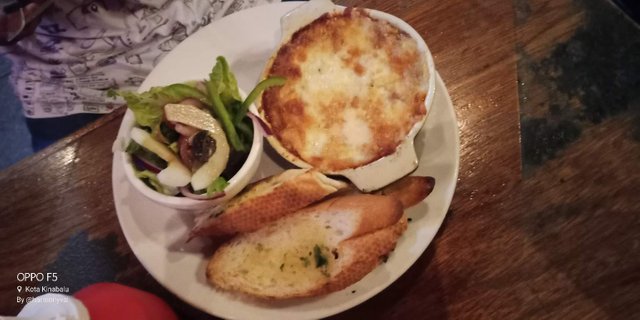 Ivan craved for Mac 'n' Cheese. When it came out, it was wonderful. It was baked and the mozzarella was melted and crunchy at the same time. The garlic bread was freshly toasted. Salad on the side was bright and green.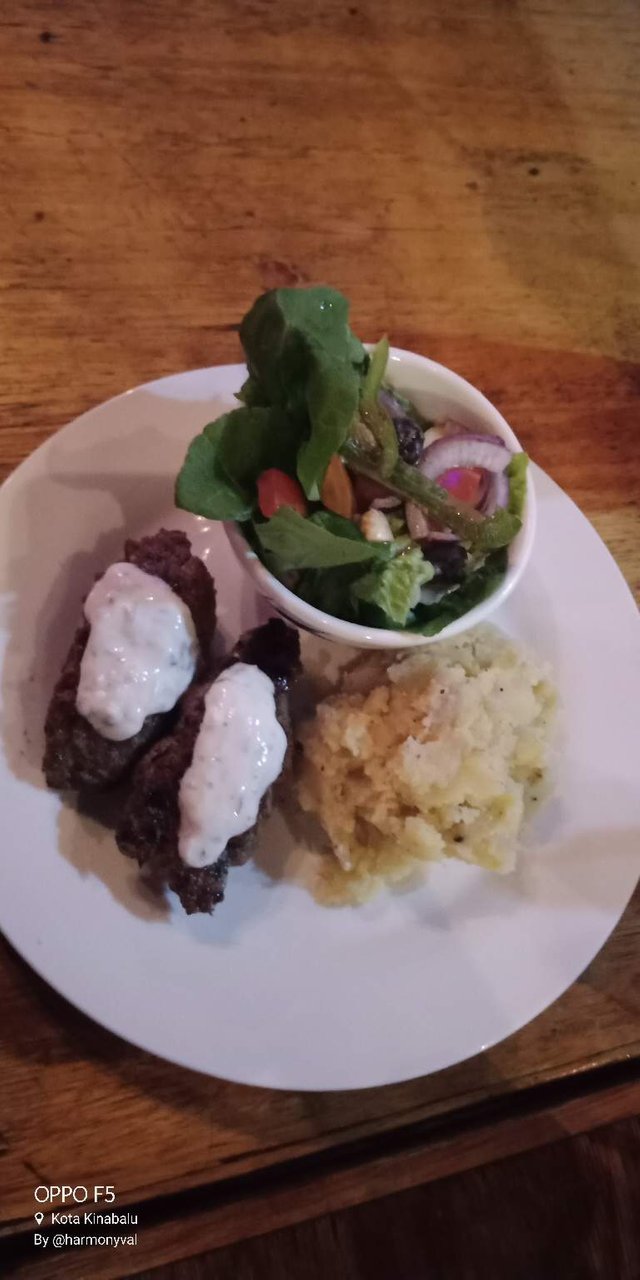 Brian loved Lamb, so he ordered the Turkish Lamb Kofta. It was his first time having Kofta. He said the whole dish was delicious.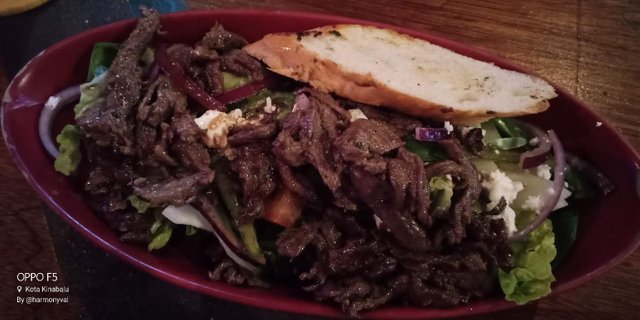 For me, this didn't look like salad but it was.... It was the Greek Salad topped with steak meat. Mixed with romaine and feta, tomato and olive and rich with balsamic oil. It was to die for.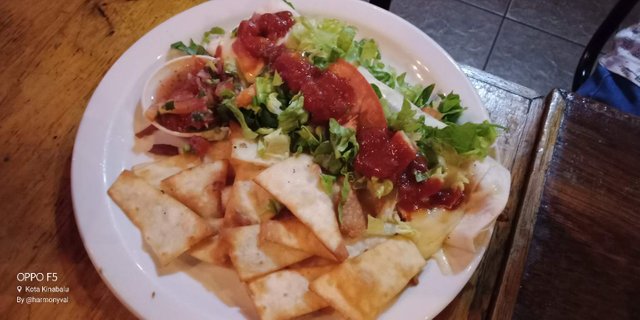 The best was this Burrito (filled with chicken and black beans) wow served with tortilla chips and salad. Wow... I wanna order this again next time!
We felt like we were in Europe last night because all expatriates came here for dinner!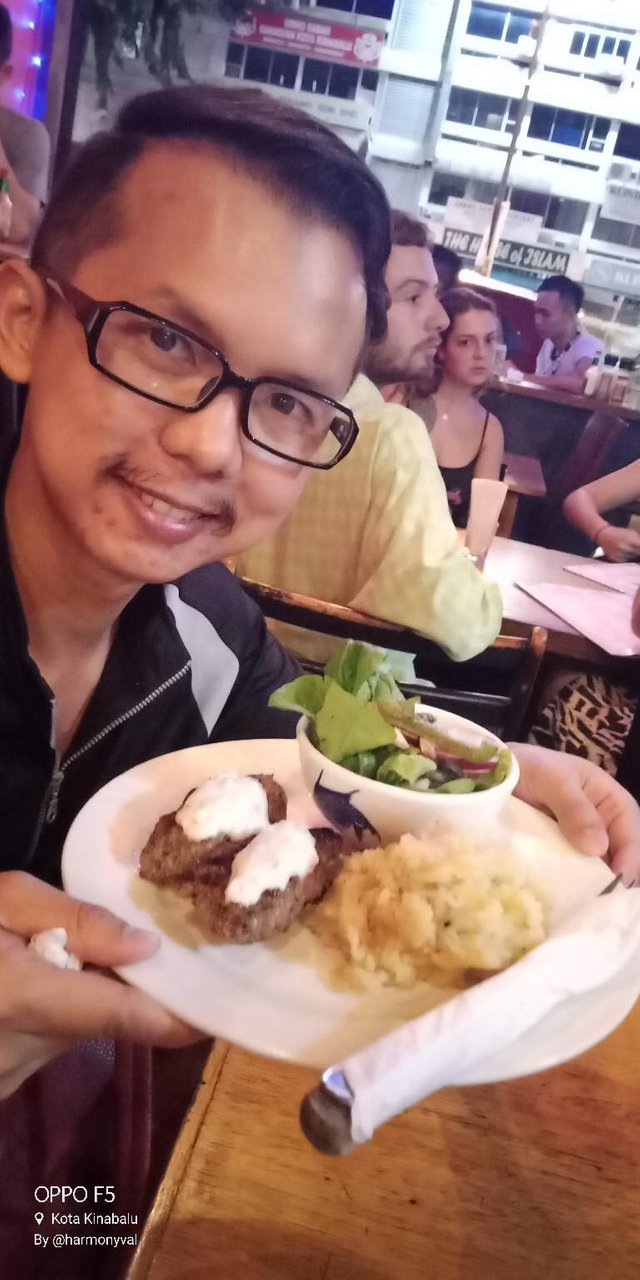 He wanted more of this but because of the high range price, and we were full by the end of the dinner, we decided to go for a walk around the city.
Posted using Partiko Android