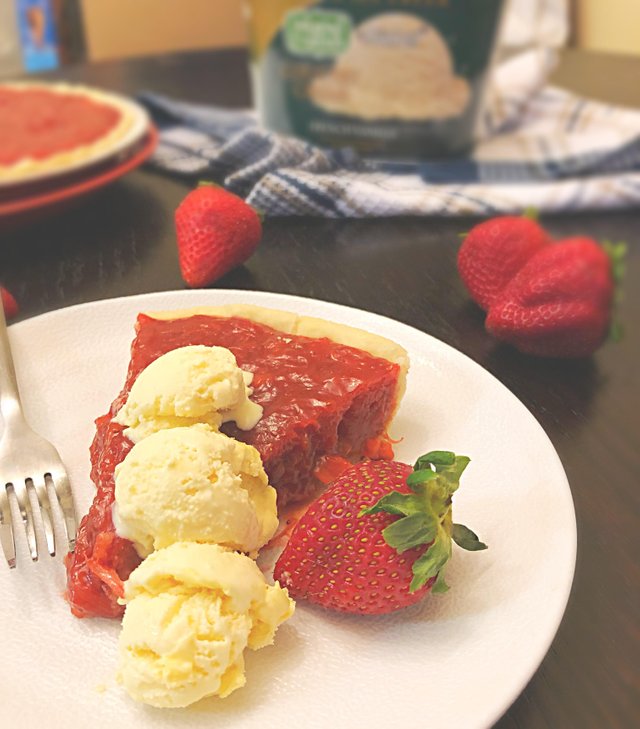 Summer pie! Season Pie!
I normally made homemade pie once a year, last year summer I made raspberry pie. And I've been thinking to make pie lately, because one of my good friend brought me some fresh rhubarb from her farms.
It was little late last night when I decided to make pie, around 6:30 pm after dinner. Checked out my pantry, fridge, freezer, see if I have enough ingredients to make pie for snacks while watching Netflix, Lol. And yeah, there was one pie shell left in the freezer.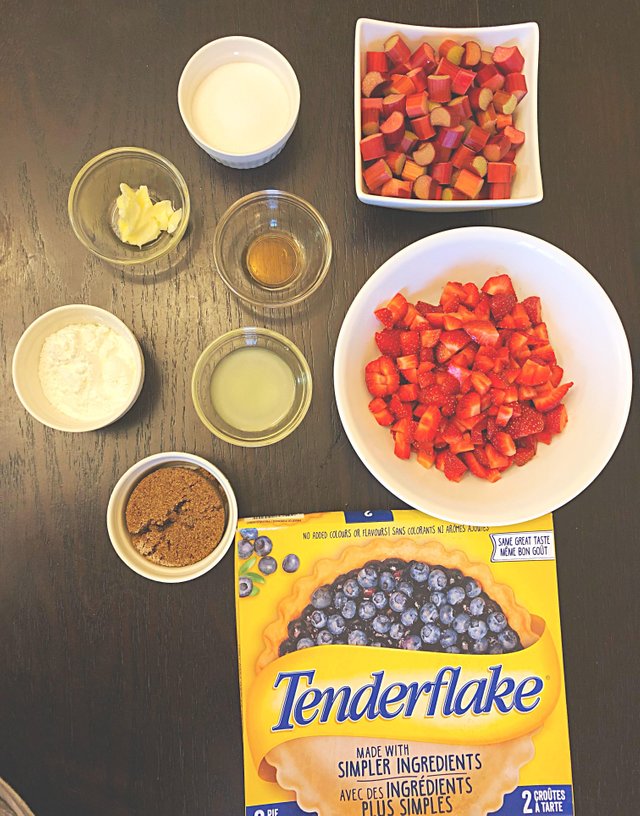 This time, I really made a simple one, no top crust. I know, the top crust makes it look fancier, but sometimes it can be trip up, so I always skip it.
For the filling, I just simply mix strawberry, rhubarb, sugar, brown sugar, corn starch, vanilla extract, lemon juice and butter in a large pot on the stove set on medium heat, stir occasionally until the sliced rhubarb and strawberry incorporated. Pour the mixture into the pie shell, let cool. Done! I just made a homemade pie that is totally simple and amazingly taste good.
---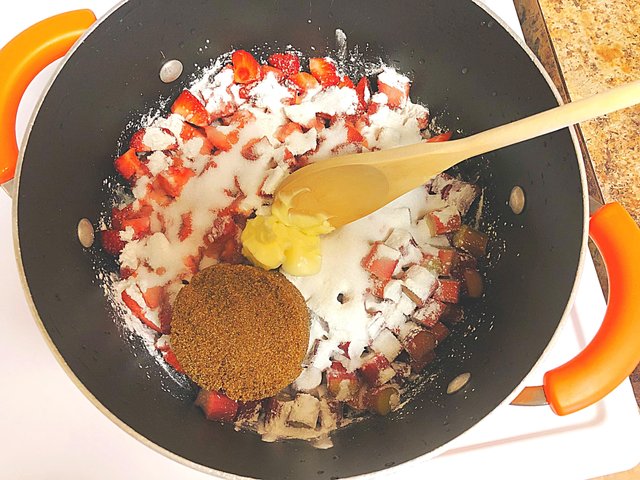 ---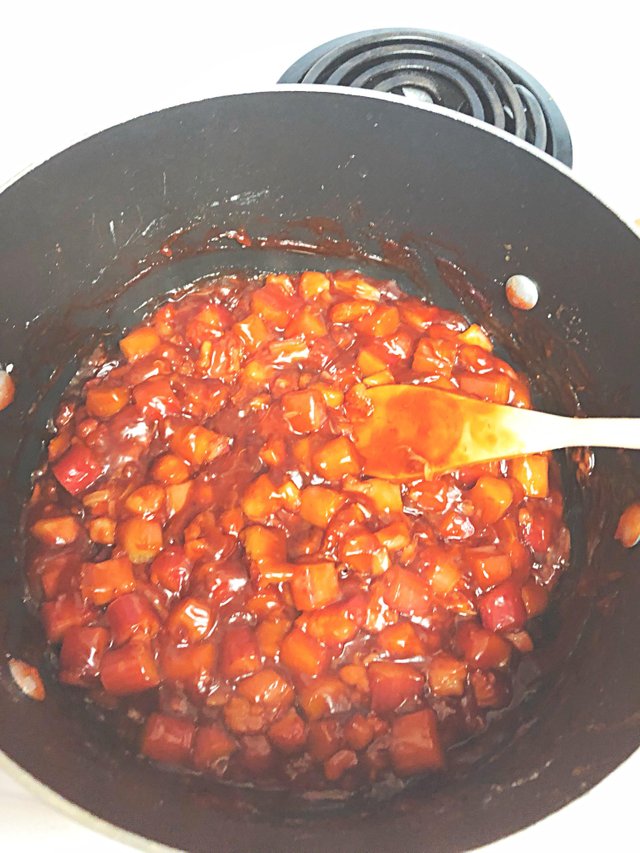 ---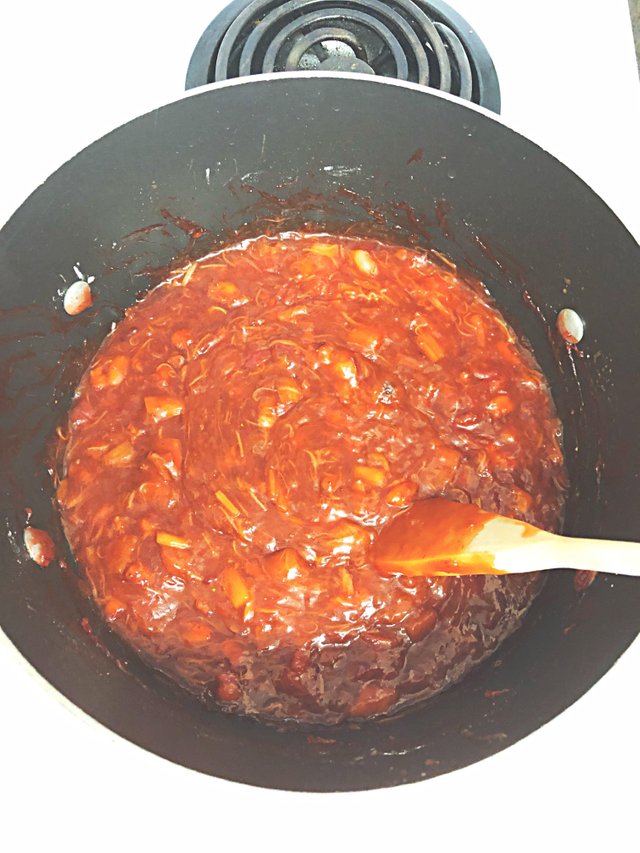 ---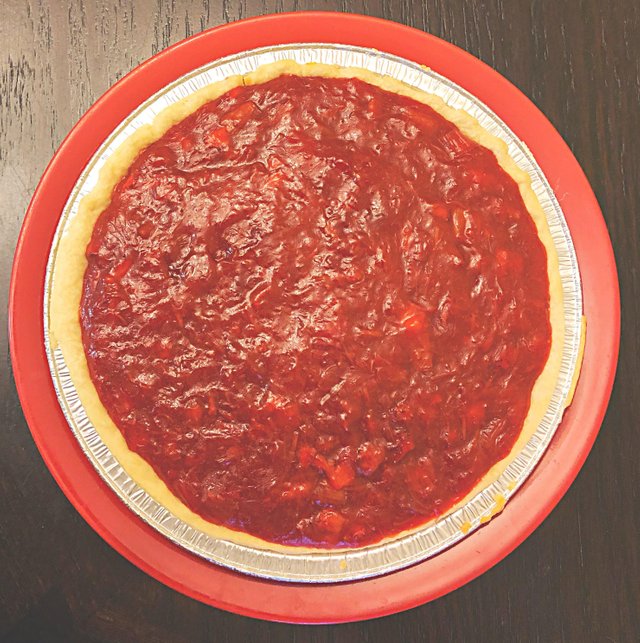 ---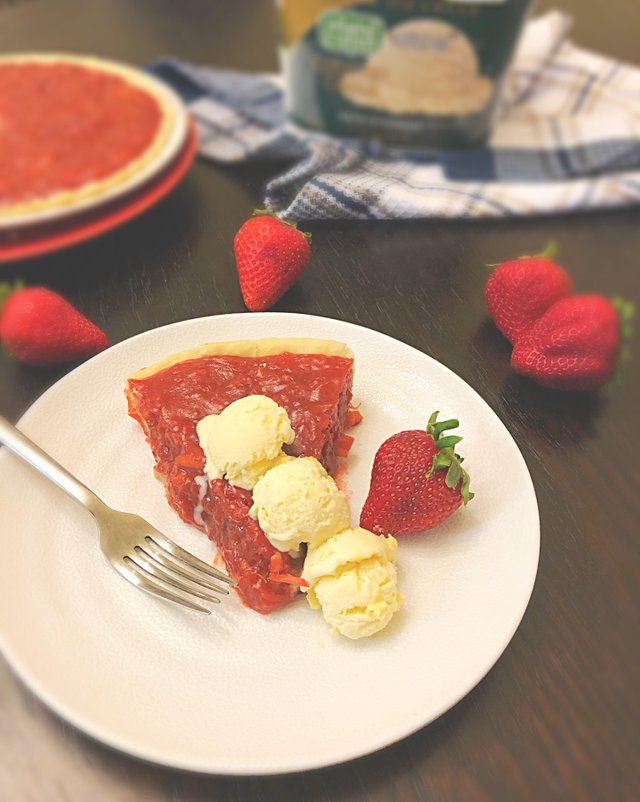 ---
Easy Strawberry Rhubarb Pie
Ingredients
1 pie shell
3 cups rhubarb (chunks)
3 cups strawberry (chunks)
1/3 cup sugar
1/3 brown sugar
1/4 corn starch
1/4 tsp vanilla extract
2 tbsp lemon juice
1 tbsp butter
Instructions
Cut strawberries and rhubarb into chunks.
Combine strawberries, rhubarbs, sugar, brown sugar, corn starch, vanilla, lemon juice and butter into a large pot on the stove heat over medium heat. Stir occasionally until sliced of the strawberries and rhubarb incorporated.
When the mixture comes to boil, let it simmer for another 3 minutes. Then remove from the heat.
Bake the pie shell in 400 degrees F for 8 minutes.
Pour the filling mixture into the pie shell. Cool it down for about an hour.
Serve it with ice cream or whipped topping.
---
Enjoy!
Xoxo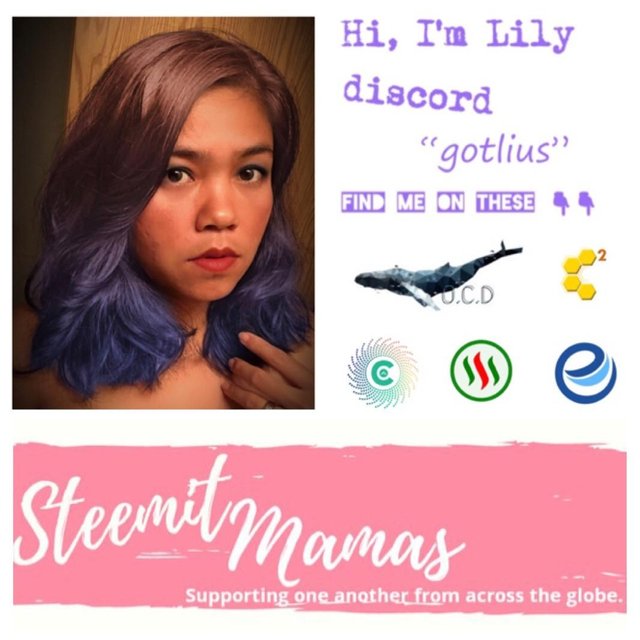 ---