Cooking traditional food of my country "Fesnjun"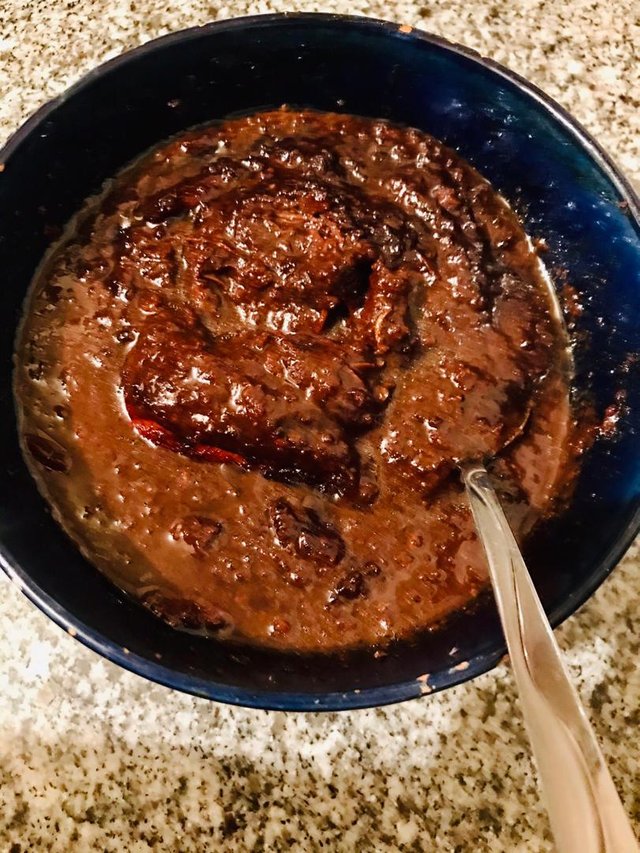 Fesnjun stew is one of the original Iranian stews that is not only popular with Iranians, but also tourists who have tasted this food during their trip to Iran have shown great interest in it.
Ingredients How to prepare Fasanjan
Oil and salt as needed
Saffron is the required amount
Onion (grated) 1 pc
Pomegranate juice 2 to 3 cups
-Milted walnut kernels half a kilo
500 grams of chicken
-Sugar 2 to 3 tablespoons
Recipes
First, grate and fry an onion
Grind the walnuts well and add to the onions and fry
When the walnut reaches this stage, it no longer smells raw and is ready. I pour completely cold water into it, and this way it enters the shock walnut and helps the oil to come out.
After long hours, the walnuts reach the quality we want, at this point I add pomegranate paste and sugar to it.
At this stage, I add the chicken to the stew. Of course, you have to schedule and fry the chicken well beforehand. Fry the chicken in hot oil on high heat beforehand.
After an hour of putting the chicken in the stew. We see that it is completely settled and ready.
Make this delicious stew and eat it with your family and have fun.