It is another fantastic day in the Garden of Eden, and we are giving thanks for more than enough of everything in this abundant life of freedom!  
We made a delicious feast for our volunteers today, and because we have below freezing weather we prepared the food indoors on our wood burning stove rather than on the rocket stoves of our sustainable outdoor kitchen! We stayed nice and toasty, had a fantastic meal, AND heated water for showers for super sustainable efficiency. As usual, there was more than enough food for everyone, and we are happy to share our abundance with you.
Today we made garden salad, sautéed veggies, creamy scalloped potatoes, and salmon cakes with lemon garlic butter and spicy sriracha sauce!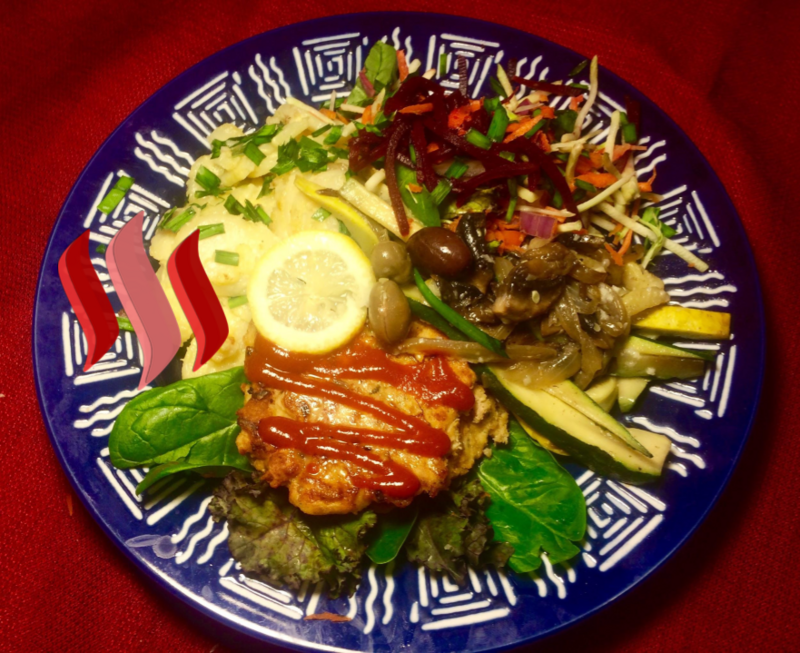 We started with our daily garden salad! Our greens stay snug and warm in our easy greenhouse, despite the below freezing temperatures we're enjoying. We grow them in a cluster of huge monster truck tire raised beds, so we simply drag clear tarps over the top of them to trap in the heat of the day, and they continue to thrive throughout the season! 
We topped today's spinach salad with carrots, broccoli slaw, cherry tomatoes, and pickled beets for a colorful and refreshing treat!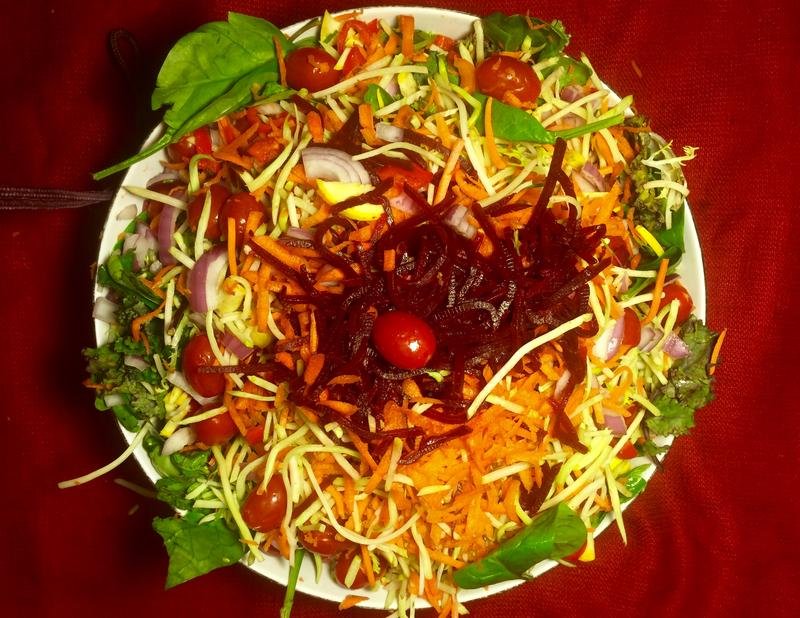 Next we prepared some primo salmon cakes by mixing salmon, millet flour, an egg, herbs and garlic.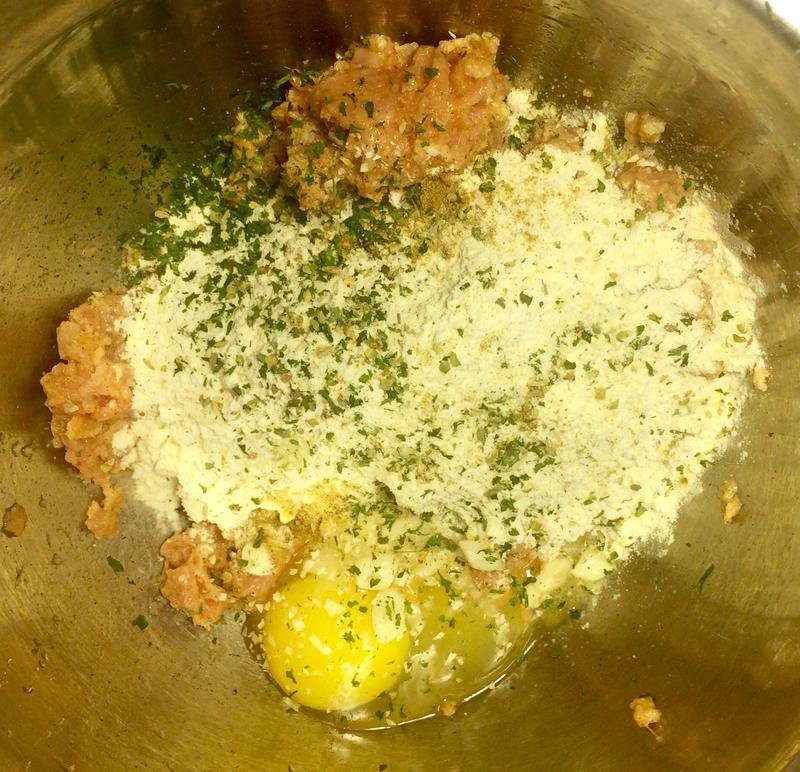 We shaped them into patties and pan seared them in yummy, yummy butter and olive oil.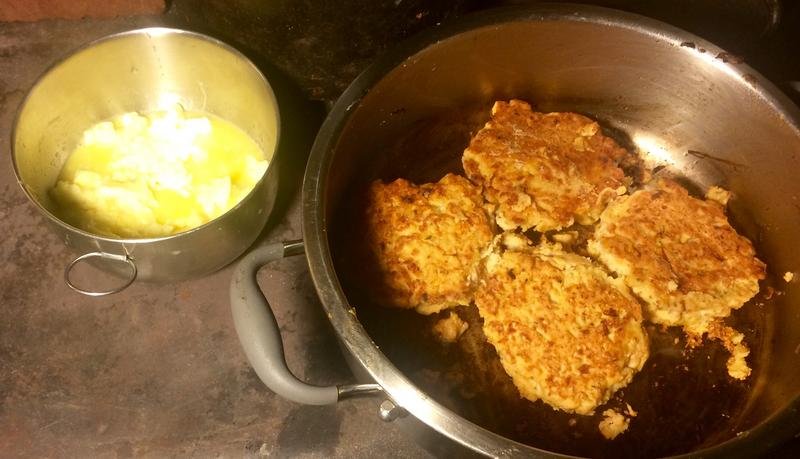 They cooked for a few minutes on each side until they were crispy and golden brown.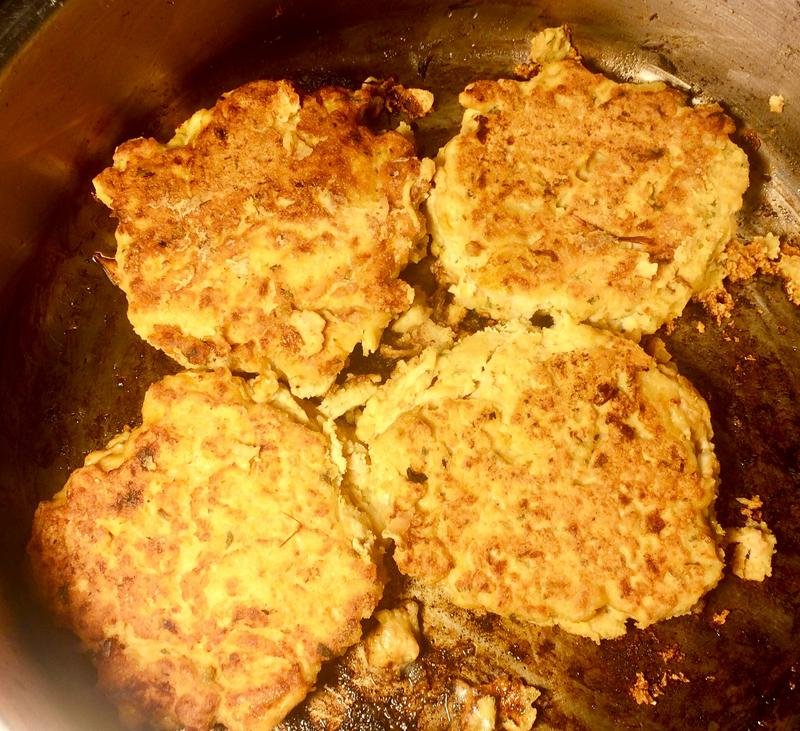 Then we poured a luxurious lemon garlic butter over the top of them.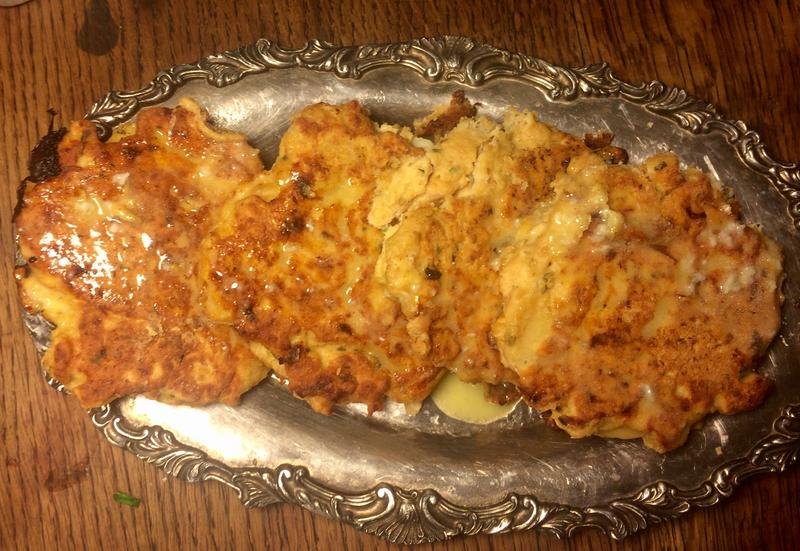 Next, we made our side dishes. On the left, we have a pan of thinly sliced potatoes for the scalloped potatoes, and on the right we have mushrooms, onions, zucchini and yellow squash spears sautéeing!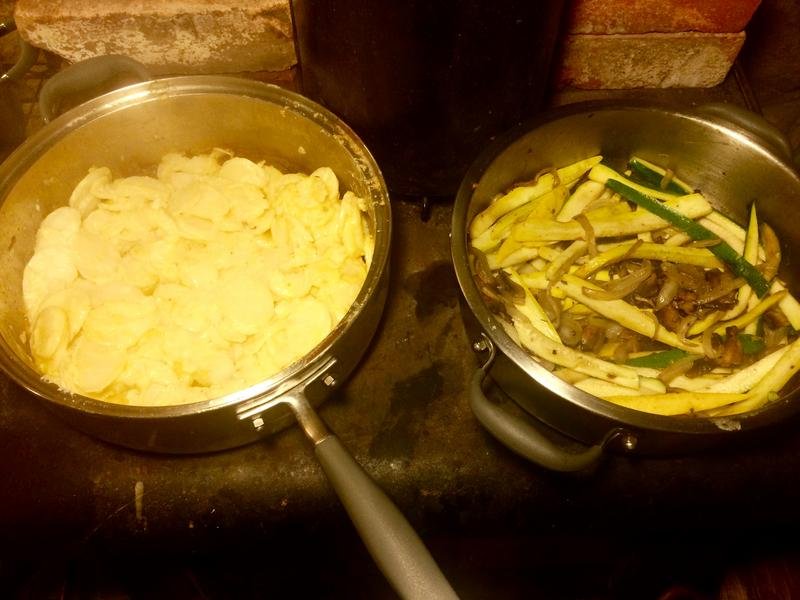 We finished the creamy scalloped potatoes by simmering them in heavy cream with butter, and we sprinkled them with fresh chives for a pop of color and flavor before serving.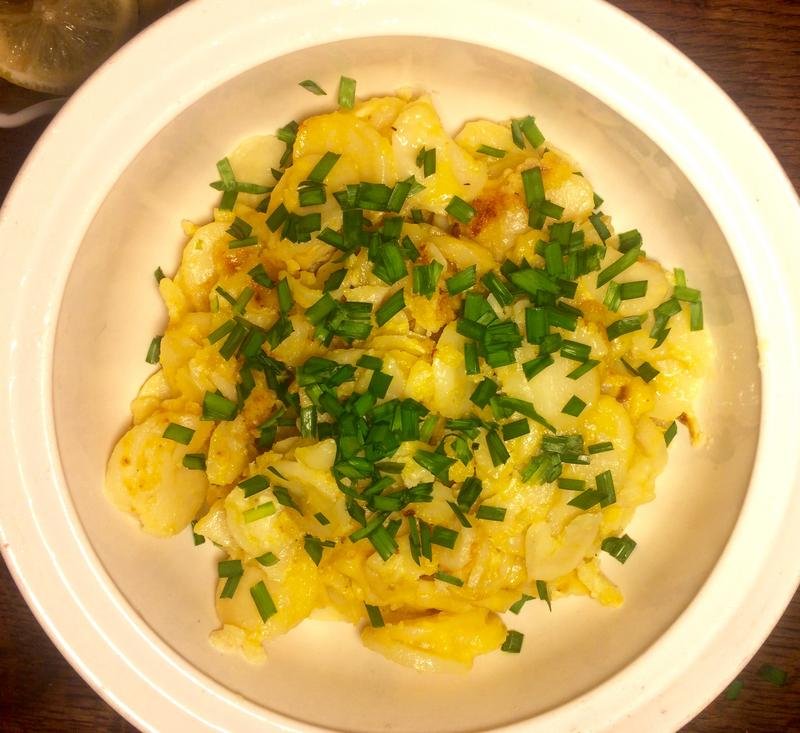 Our sautéed veggies turned out beautifully as well, and we polished off this dish with lemon juice and garnished with some salty olives!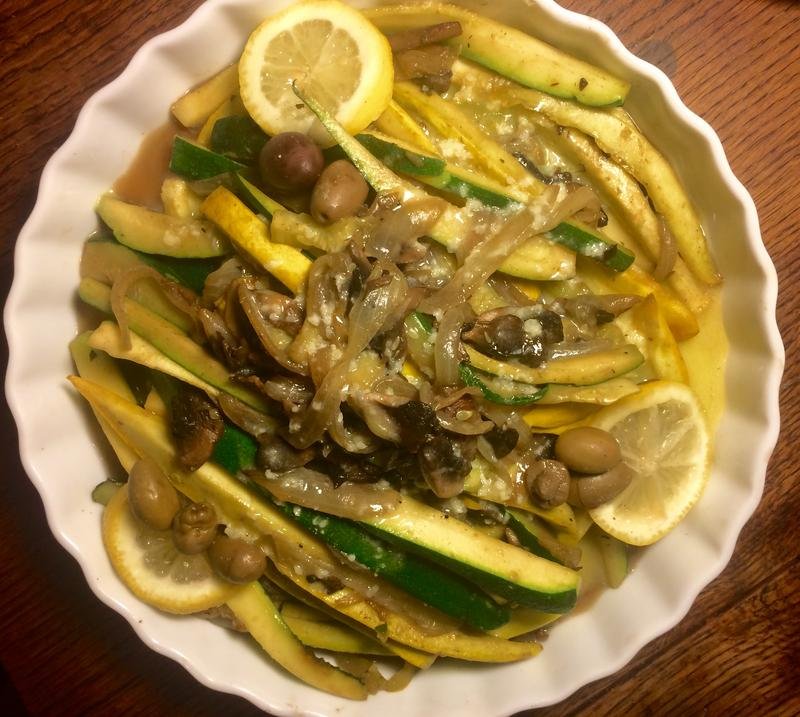 It was a gorgeous spread with plenty of food for everyone!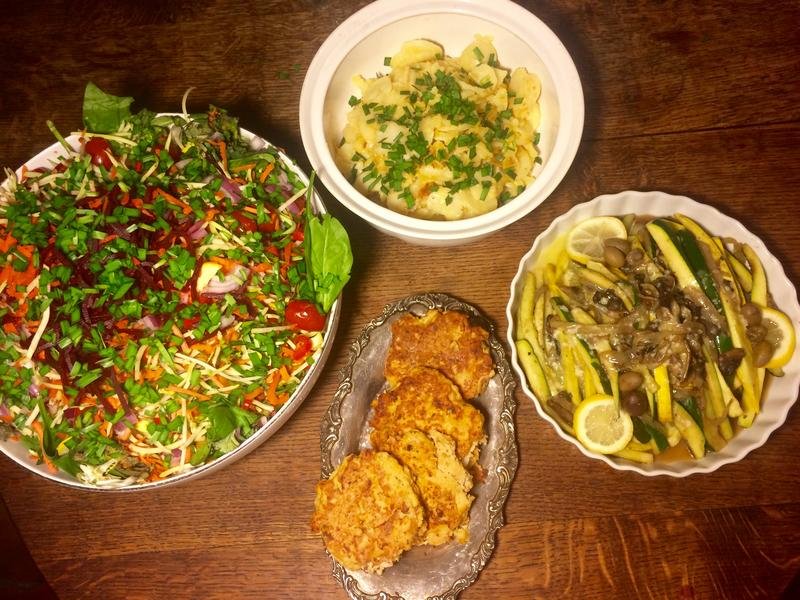 Food is important, and we hope to inspire people to really take time to eat, enjoy it, and share it with someone you love. We also hope to inspire more and more sustainable practices in regards to food! 
Food is an honored & elemental part of our daily life in community. You can learn more about our unique, intimate, and super sustainable relationship with food here!

---
Photos are original to our epic feast and highlight just a taste of the thousands upon thousands of free meals we share every single year. 
---
We are happy & grateful to share our abundance - there's more than enough of everything! If you or anyone you know wants or needs food, contact us - we will give you free food, no questions asked. We make this offer every single day, because we are here to help one and all.
---
Because we stand in support of the greatest good & especially the revolutionary potential of this platform, we've never cashed out any $teem or even powered down - which is good for everyone! This means that when you upvote our posts, you are increasing the value of your own $teem wealth as well! 
---
For more inspiration, support, and service, please sign up for our newsletter! Once a week, we will deliver sustainable health & wellness insight and so much more straight to your inbox!